Spending a day by the beach is probably one of the best days in life. Imagine a whole day of sitting around, relaxing, or swimming in crystal clear waters with good food, a fantastic cocktail or smoothie, or even some Yoga. This dream of an entire day of relaxation is possible in Tulum, and it's even best with the beach clubs it houses.
Tulum is home to several beach clubs, which are excellent choices. Thus, finding the best ones can be tricky, especially if you're unfamiliar with all of them. As such, we rounded up the list of the ten best beach clubs in Tulum to help you decide where you can spend a day by Tulum's beach.
Below, you'll see a list of the best beach clubs in Tulum. The list includes the beach clubs' locations, price ranges, phone numbers, and the best features. This information can help you decide which ones to visit, depending on your preferences and vibes.
Let's get started!
Overview of the Ten Best Beach Clubs in Tulum
To give you a quick idea, we made this list of Tulum's ten best beach clubs and the best feature they offer. All these beach clubs are located in Tulum Beach or within the hotel zone (as many people know it. 
| | |
| --- | --- |
| Beach Club | Best Features |
| Playa Paraiso Beach Club | ocean views and amenities by the beach |
| Nomade Tulum | boho vibes, gratitude tent, and yoga classes |
| Taboo Tulum Beach Club | high-end features and fantastic food |
| Mia Beach Club Tulum | location, restaurant, and food options for every traveler |
| Ahau Tulum | beach views, food, and iconic entrance |
| Gitano Tulum Beach Club | music and dance performances during Friday evenings |
| Kanan Tulum | Palapitas, along with their Mediterranean and Mexican food |
| Coco Tulum Beach Club | beach vibe, food, and appearance |
| Hip Hotel Tulum | parties, mango mojitos, and comfy beach beds |
| Amansala Tulum Beach Club | wellness and yoga classes |
If you want to learn more about Tulum Beach, you can find more information in our article about Tulum Beach Road.
Playa Paraiso Beach Club
Playa Paraiso Beach Club is the beach club for you if you want to enjoy the best of Tulum's beach. There is no better location where you can find a sandy beach and a beautiful panoramic view of the beach than this place.
This place also offers furniture that can help you relax. You can relax comfortably on the sands of Tulum beach with sun beds, beach beds, and umbrellas.
The place also has a restaurant and a bar where you can satisfy your cravings and thirst. Overall, you'll have everything you need for an enjoyable day on the beach of Tulum in this beach club.
Nomade Tulum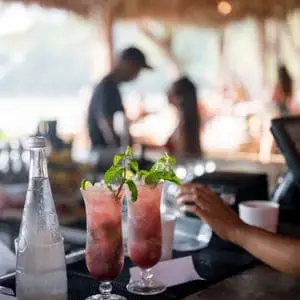 Nomade Tulum is a hotel with a beach club that boasts of its boho vibes and a bar that serves fantastic cocktails. Further, it offers a private beach area you can enjoy away from the crowds.
In addition to the beach club, Nomade Tulum is home to a beachfront restaurant called La Popular. Featuring fresh seafood caught by local fishermen daily, La Popular serves various incredible dishes. You should bring credit cards to cover expenses since Nomade Tulum is a cashless hotel.
If you prefer other beach clubs, most only accept cash in local currency. If you don't know where to exchange your money, you can read our article about the Best Places to Exchange Money in Tulum.
The location's unique attractions, like a gratitude tent and regular yoga classes, encourage holistic well-being. 
A day at Nomade Tulum's beach club will leave you with a full belly, a happy heart, and memories of a beautiful day on the sand.
Taboo Tulum Beach Club
If you want to enjoy a beach club with excellent food, then Taboo Tulum Beach Club is for you. This place is one of the chicest, most stylish beach clubs. Besides a full restaurant just off the beach, they also have beach daybeds where you can relax.
Taboo offers exceptional food at reasonable prices. Tulum beach clubs aren't cheap, but if you're looking for a high-end beach club experience, this is the place to be. The average price for a plate of food is 10 to 15 USD, and for fresh seafood and steaks, it can be upwards of 30 USD.
Besides massages, Taboo offers shisha to smoke on the beach or in the bar area next to the restaurant.
Mia Beach Club Tulum 
Mia Beach Club Tulum is a popular option since it suits travelers of all ages. In addition, this place is situated in the center of Tulum's hotel zone, making it an excellent spot to stay if you want to see the best of Tulum on foot. 
Overall, the place features an upscale beach club that looks trendy and stylish. Here, you can enjoy your day with an oversized day bed, a full restaurant and bar, and even a tiny pool.
If you want some shade, the place has plenty of palm trees. Enjoy some food while resting in the shade beside the beach. From tacos to seafood and even hamburgers, this beach club has it all for you.
Ahau Tulum
Ahau Tulum is the beach club you're looking for if you're an eco-conscious traveler. You can enjoy cabanas and beach huts with amazing panoramic ocean views here. They also have beachfront tables set in the sand for you to enjoy your day beside the beach.
Since it's best for its posh appearance, it's one of the most popular beach clubs, and celebrities often choose this option. It's also a pet-friendly place, so you won't have to worry about your dog visiting Tulum.
If you've ever checked out Tulum posts, you probably have already seen the entrance to this place, as it's pretty iconic. 
Gitano Tulum Beach Club
You shouldn't miss Gitano Tulum Beach Club if you're in Tulum on a Friday. Enjoy the Flamenco performance after dinner – unlike anything else in the area. There is a minimum daily consumption requirement of around 74 USD per person. 
Kanan Tulum
Kanan Tulum is a stunning resort with photo opportunities around every corner! When you visit, you will feel like you are in a tropical and paradisiacal setting.
Various seating options are available, such as swings and nests. In addition, Palapitas faces the harbor, a restaurant that fuses Mediterranean and Mexican flavors, and Palapitas, where you can relax in front of the sea.
It takes a minimum spend of 40 USD to check out the property, but you can still drink at their bar while you do so.
Coco Tulum Beach Club
Coco Tulum Beach Club is known for its appearance and vibes. Here, you can enjoy Tulum's white sand and crystal clear blue waters along with their amenities. Overall, it looks like a perfect spot for an Instagram travel post.
The place offers sun loungers and bean bags to relax as you take in the beauty of Tulum's beach. You can also enjoy the sand and the white-washed decks to tan and sunbathe.
In addition to beach towels and umbrellas, a snack bar is also available. While enjoying the beach, you can get a cocktail from the beach club's bar. You can enjoy various drinks here, from cocktails to coffee and fruit smoothies. If you're feeling generous, share a Mexico Lindo!
Hip Hotel Tulum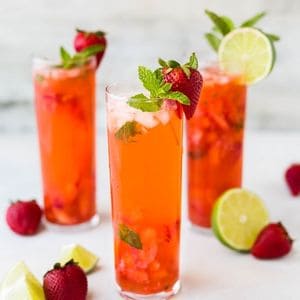 Hip Hotel Tulum is the beach club to check out if you're in Tulum with your kids. It's a place to check out whether you're traveling alone, with your family, or with a group of friends.
This place features decor that reflects the lifestyle in Tulum. Prices here start at 25 USD per person, and you can start enjoying the place immediately.
The decor is all-white and turquoise blue, and there are nautical rope swings for you to rock back and forth on before you order your next round. There are no words to describe how good the mango mojitos are – the staff was friendly, prompt, and attentive.
The DJ plays cool electronic beats during the full moon party as the sun goes down and the twinkling fairy lights wrap around the palm trees.
Amansala Tulum Beach Club
If you're searching for a beach club specializing in wellness, the Amansala Tulum Beach Club is for you. In this place, you can enjoy the views of the beach through fitness classes, and you can also work on your jobs if you're doing it remotely.
Compared to other beach clubs, they charge a day pass starting at 35 USD during weekdays and 45 USD during weekends. You're only required to pay if you're not checked in at their hotel. If you're staying at this place, you can enjoy the beach club for free.
Conclusion
There are endless options when it comes to Beach Clubs in Tulum. Further, almost every option includes a nice view of the ocean, great food, and comfortable amenities. Of course, each traveler has a personal preference when choosing a beach club.
Overall, we can say that the ten beach clubs above offer the best amenities, features, food, and accommodation. Now, your only concern is enjoying a beach day in Tulum. Sip some cocktails, sunbathe, swim, and munch on excellent snacks. After all, a beach day at a beach club is meant to be enjoyable.
If you're searching for a place to enjoy some excellent breakfast before you start your day at a beach club, read more about: Where to Eat Breakfast in Tulum?