Are you planning your vacation in Mexico but aren't sure which location to choose? Cabo and Cancun are two of the hottest tourist spots in Mexico, but they couldn't be more different. How can you choose the best destination for you?
Cancun is known for its ancient ruins, cenotes, and exhilarating nightlife. It also offers diving, an underwater museum, and adventures such as zip lining. Cabo, on the other hand, is famous for its luxurious hotels, fine dining, golf resorts, and marine wildlife – including fishing.
This article will discuss the highlights of both Cancun and Cabo so you can choose the best destination for you.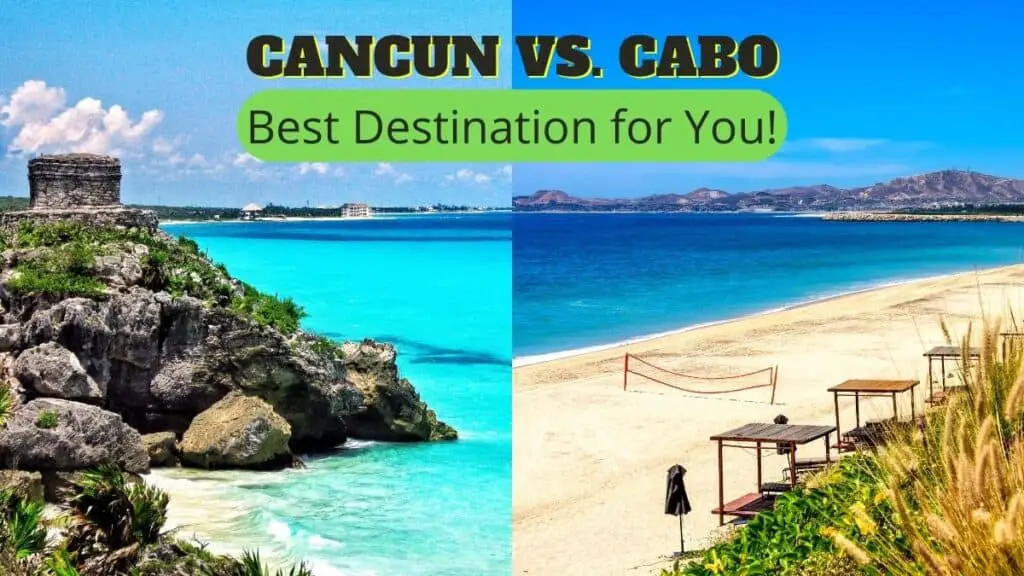 Cancun Highlights
When you think of Cancun, you probably picture partying Spring Breakers and turquoise waters – while some of these stereotypes are true, there is a lot more to Cancun than parties and the beach.
Other highlights include swimming in cenotes, snorkeling, an underwater art museum, zip lining through the jungle, scuba diving in the world's second-largest reef, and visiting ancient ruins.
If you are staying at a resort in Cancun, you will most likely be staying in Zone Hotelera, also known as the Hotel Zone. Here you will find 15 miles of white sand beaches littered with grand hotels, restaurants, and nightlife.
Beaches
Playa Delfines is one of the largest beaches in this area, featuring the famous Cancun sign. Playa Tortugas is a great beach for families with calm water for swimming. Chac Mool Beach is perfect for renting water sports equipment, and Playa Forum is a party beach right next to the famous nightclub Coco Bongo.
Nightlife
Speaking of nightlife, partying at Senor Frogs is a right-of-passage, especially for first-time visitors. The City Nightclub is a 3-floor club famous for celebrity DJs and performers. There are outdoor dance clubs called Mandala Beach Club and Dady O if you're into techno and house music, body painting, and light shows.
Read more about partying in Cancun in this article: Where is the party zone in Cancun?
Cenotes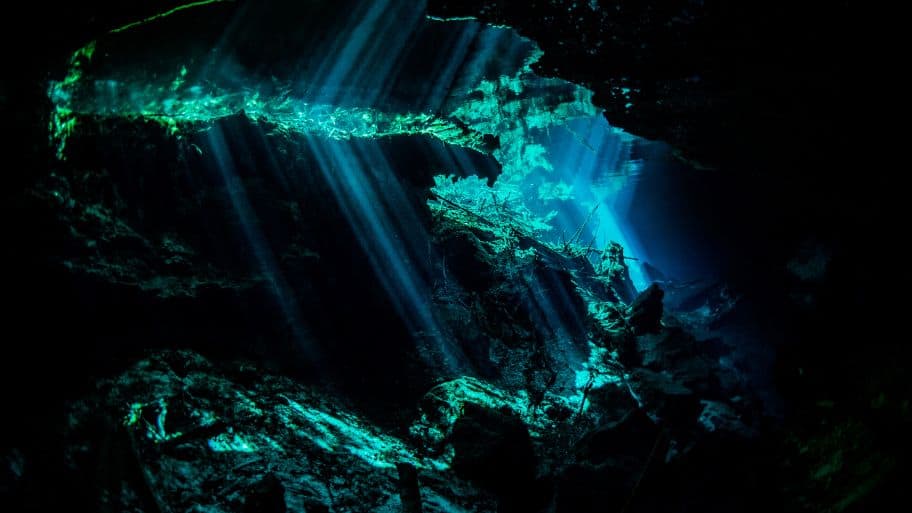 Just a thirty-minute drive outside Cancun lies the famous cenotes. These natural sinkholes with crystal-clear waters are perfect for swimming, snorkeling, or scuba diving. Try Cenote Mojarras, Cenote Selva, Verde Lucero, and Cenote La Noria.
Underwater Museum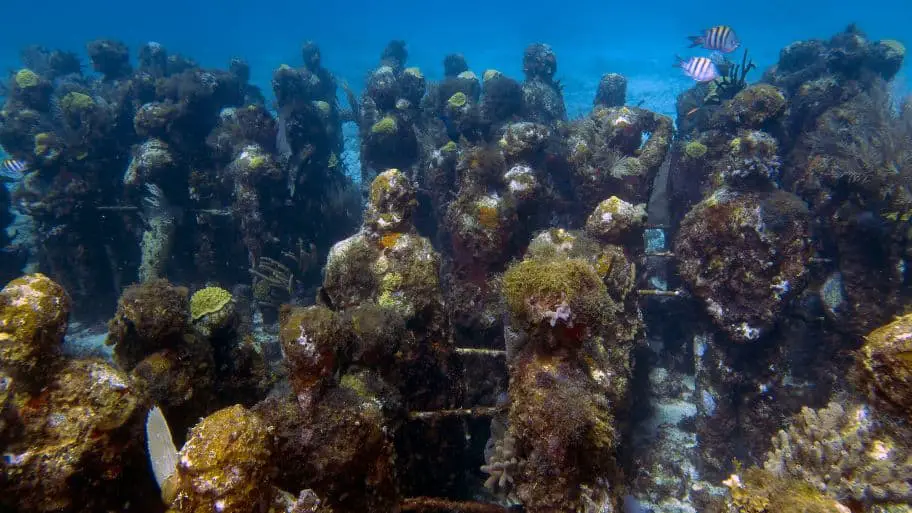 Another famous Cancun highlight is MUSA – Cancun Underwater Museum of Art. It is only 30 dollars to see 500 sculptures surrounded by coral reefs and marine life.
Zip Lining
Zip lining through the jungle is another worthy activity. The closest park to Cancun is Selvatica featuring 10 zip lines.
Coral Reefs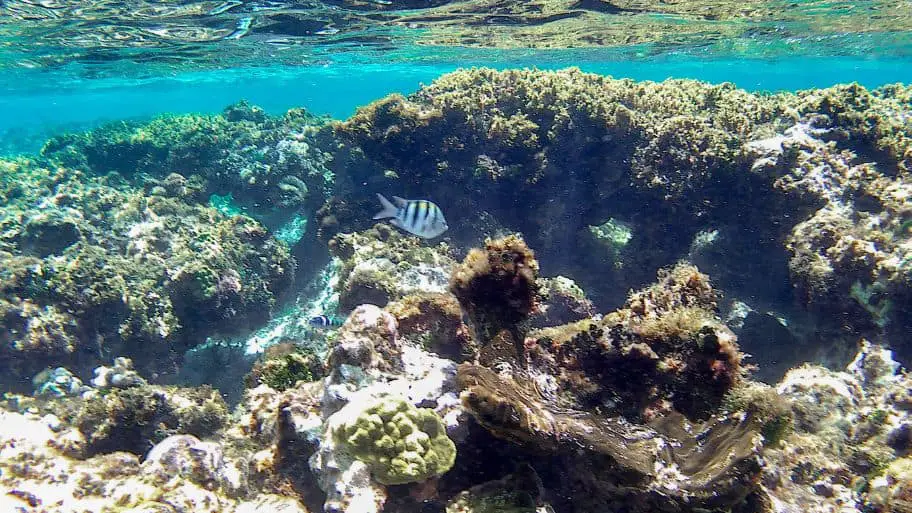 Cancun is home to the second largest reef on the planet, the Mesoamerican Barrier Reef. If you are a scuba diving enthusiast, this location is perfect.
Ancient Ruins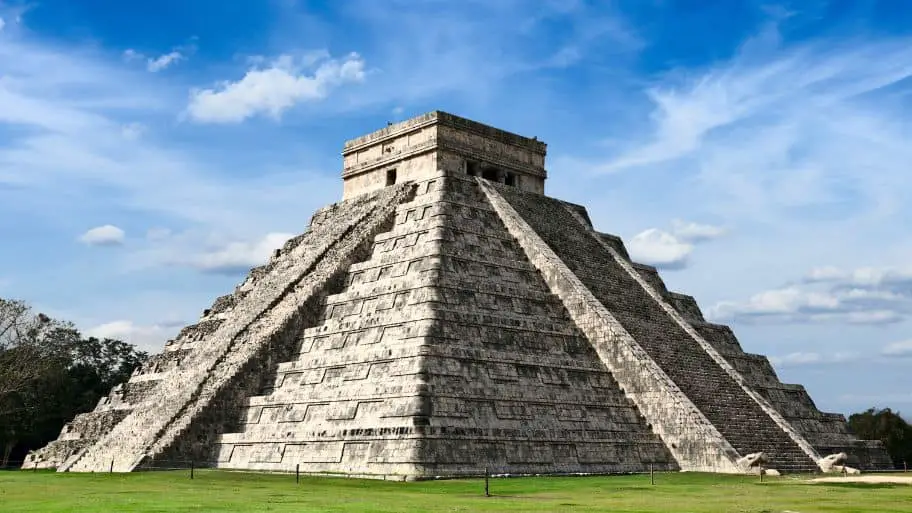 Last but certainly not least, you can't miss Cancun's ancient ruins. The most famous is the Chichen Itza Mayan Ruins. Although this UNESCO World Heritage Site is about 3 hours away by bus, it is worth visiting the 98-foot pyramid called the Temple of Kukulkan.
Check out this article: Can you climb Chichen Itza?
For ruins a bit closer, you can visit El Meco, North of Downtown Cancun. These ancient Mayan ruins feature a 41-foot pyramid.
There are also the San Miguelito Ruins near the Hotel Zone, showcasing pyramids, temples, skeletons, artifacts, and Mayan family homes. To discover even more things to do in Cancun, see check this article: What to do in Cancun.
Cabo Highlights
If Cancun is known for young party-goers, Cabo is it's the swankier, more sophisticated older sister. It's known for luxury hotels on pristine beaches, golf, and deep-sea fishing, but like Cancun, Cabo is more than meets the eye.
Other Cabo highlights include visiting Land's End, hiking, snorkeling at Santa Maria Bay, swimming with whale sharks and dolphins, and scuba diving Cabo Pulmo.
Beaches
If you want to splurge on a fancy hotel in Cabo, look no further than One and Only Palmilla, The Cape, or the Grand Velas Los Cabos. These all have beach access, but you can also visit Medano Beach, the most famous in Cabo, or Lover's Beach, a small beach tucked between the two towering cliffs at Land's End.
The best way to get to Lover's Beach and Land's End is via water taxi as there is no way to reach it by road. You can also kayak or paddleboard.
Golfing
Cabo is a dream for golf enthusiasts; with many championships, golf courses ranked the best in the world. You can tee up at Puerto Los Cabos, Cabo Real Golf Club, Diamante's Dunes, Cabo Del Sol Cove Club Golf Course, or Palmilla Golf Club.
Fishing
Prefer another sport such as sportfishing, perhaps? Cabo is known as the Marlin Capital of the World. You can also catch mahi-mahi, yellowfin tuna, wahoo, snapper, and swordfish. You will need a fishing license that you can purchase the day of. Chartering fishing boats cost between $350 to $9,500 a day.
Related article: Fishing In Cancun
Sightseeing
If you're in the mood to stay on land, you can hike Pedregal for one of the best views of Cabo. You can also visit Santa Maria Bay, one of the best places to snorkel, and you might even spot whales.
Swim with Wildlife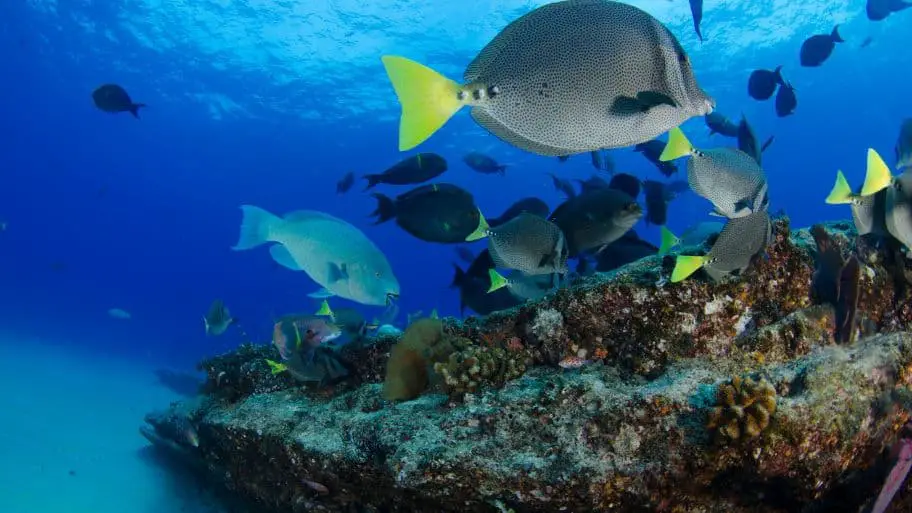 Even more, you can swim with whale sharks and dolphins. In La Paz, you can book an all-day tour to guide your whale shark swim. You can swim with dolphins at Dolphin Discovery, a "dolphinarium" where dolphins live in a natural ocean cove.
The best place to scuba dive in Cabo is Cabo Pulmo. Here, you can see sharks, moray eels, porkfish, octopus, and sea turtles.
The Difference Between Cabo and Cancun
Cabo and Cancun are very different travel destinations. For one, these places lie on opposite sides of Mexico. Cabo has the Pacific coast, making the water a bit rougher. Although Cabo beaches are well-known for being pristine, sometimes the water is too rough to swim, and only a few beaches offer swimming.
Cancun, on the other hand, is on the Caribbean coast, where the water is more turquoise and calmer.
Cancun is hotter temperature-wise and party-wise, attracting younger party-goers with a livelier nightlife scene.
Meanwhile, Cabo has a more laid-back, pampered vibe known for luxury resorts and Michelin-Star restaurants.
Cancun vs. Cabo – Which Is Safer?
Both destinations are relatively safe, welcoming thousands of tourists every year, but overall, Cabo is known to be safer. In fact, Cabo is one of Mexico's safest regions and was declared one of the safest places by the World Travel and Tourism Council for 2020.
This doesn't mean Cancun is unsafe, though. The main thing you may need to consider in Cancun is experiencing petty theft like getting your phone or wallet stolen, but that is the case in any major city.
Always keep an eye on your valuables, but don't bring anything unnecessary. Keep clear of deserted areas and don't go out alone at night.
Read more about how safe Cancun is, and check out our 14 Cancun Safety Tips here: Is Cancun Safe? -Things You Should Know!
Cabo vs. Cancun – Which Is Cheaper?
Both destinations are more expensive than the rest of Mexico due to heavy tourist traffic, but overall, Cabo is more expensive than Cancun. Cancun has more hotel resorts to choose from, making it cheaper. Cabo has fewer resorts flaunting luxury and a larger price tag.
Both places have a range of activities and restaurants available at all prices, but Cabo has more expensive offerings, such as Michelin-Star restaurants and golfing.
Cabo vs. Cancun – Spring Break
Cancun is known as the Spring Break capital of Mexico, so if you are looking for a party and adventure, Cancun will offer a better scene.
Contrarily, some people would prefer to enjoy their Spring Break drinking wine at a rooftop bar, enjoying intimate guitar concerts, getting pampered at the spa after a round of golf, or being served 12-course meals at high-end restaurants. If that sounds more like you, you're better off visiting Cabo for Spring Break.
Scuba Diving in Cabo vs. Cancun – Which Is Better?
This is a toss-up and going to be based on what you prefer. Cabo isn't known for scuba diving, but the underwater scene is teaming with life.
Cabo has "The World's Aquarium," where the Sea of Cortez meets the Pacific Ocean. This area is a UNESCO Marine Park filled with marlin, sailfish, hammerhead sharks, dorado, silky sharks, and white tip sharks. You can also swim with whales and sea lions.
Cancun, on the other hand, has a larger variety of unique dive spots, some of which you can't find anywhere else in the world. Cancun is also home to the world's second biggest reef, the world's largest underwater museum with almost 500 sculptures, dive wrecks, and famous cenotes with miles of connecting underwater sea tunnels. Here you can see rays, turtles, barracudas, eels, whale sharks, and more..
Check out our article on surfing and the best surfing spots in Cancun here: Can You Surf in Cancun? (Best Places).
In Summary
If you are looking for adventure, epic nightlife, ancient ruins, and cenote dives, Cancun will be the best bet. If instead, you want something more relaxed, offering luxury, dramatic coastlines, golfing, and deep-sea fishing, Cabo will be better suited for you.
So, are you looking for wild fun or an elegant holiday? At the end of the day, Cabo and Cancun are both amazing destinations, and you can't go wrong with either!