Tenerife is an excellent family destination, and if you are thinking of visiting with your friends and family, it is a great decision. Even for children, Tenerife has a lot to offer. One of the main attractions that children and adults seem to love is a wildlife park or zoo.
Tenerife does have zoos for the entertainment of adults and children alike. In addition, there are multiple wildlife zoos where you can find dozens of exotic animal species around the region of Tenerife.
Before you plan your vacation, check out this article: Do I Need a Car in Tenerife?
Because do you really know this: How Big is Tenerife?
If you are planning a visit to Tenerife shortly, there is a lot more that you need to know. First, I will talk about the zoos, their prices, tickets, wildlife, and everything in between.
So, without further ado, let us get started with this.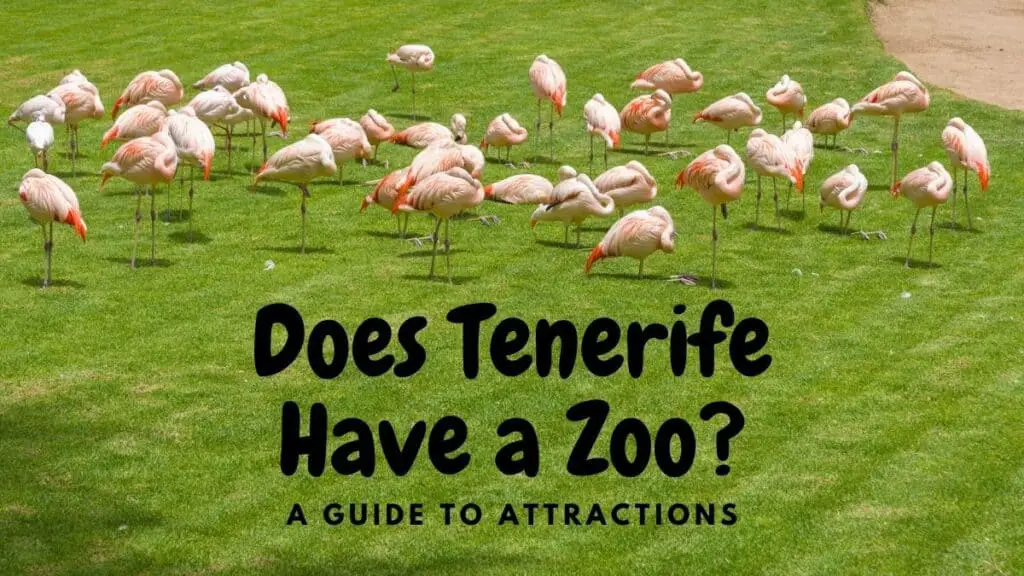 Wildlife Parks and Zoos in Tenerife
When it comes to enjoyment, zoos work amazingly well. You can find great food, unique attractions, and epic wildlife that you can look at. You are going to be able to witness nature at its finest.
If you are in Tenerife and looking to go to a wildlife park or a zoo with your family to have a great day, you are in luck. Tenerife is known for a few zoos and wildlife parks in its vicinity.
The zoos in Tenerife differ in scale and pricing. However, you are going to experience a lot of fun and excitement in all of them. If you are thinking of going to one of these zoos, you will want to know everything about them.
Let us take a look at some of the zoo and wildlife park options available in Tenerife.
Loro Parque Tenerife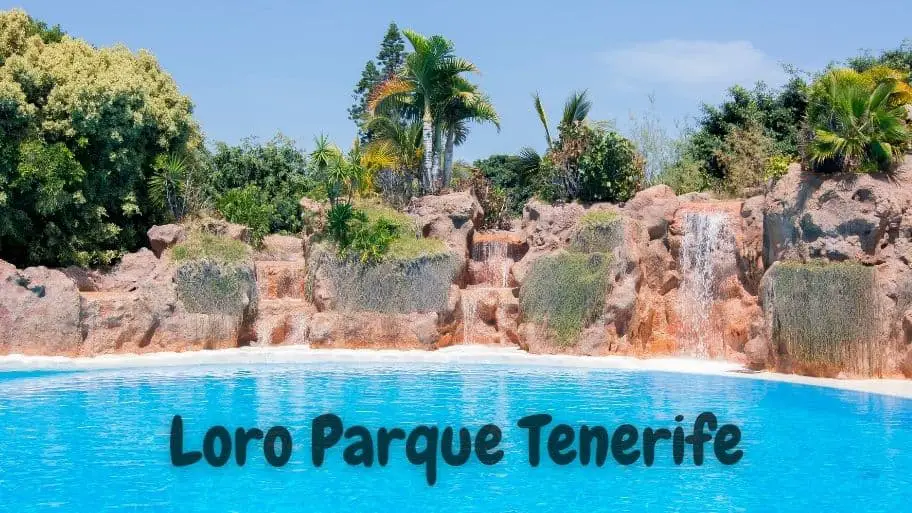 Loro Parque, also known as "Parrot Park," was founded in 1972, and over the years, it has become one of the biggest wildlife parks in the Canary Islands. It is stretched up to 13.5 hectares. Parrot Park is beautiful, and there are a lot of unique attractions there. You are going to have a fantastic experience in this park.
The Parrot Park was started as a sanctuary for parrots, and now it has become one of the most popular parrot parks in the region. Over 40 million visitors to the Tenerife region make their way to Loro Parque, a great landmark.
Ticket Prices
As a tourist looking to visit this amazing zoo, you will want to know the prices of seeing and the tickets to this place as well. So let us take a look at the different ticket prices at Loro Parque Tenerife.
As a tourist, you will be able to visit and enjoy the fantastic wildlife display at Loro Parque for around €26. This is the cost of the general ticket.
If you are a Canarian resident, you will be able to visit the park for around €13, which is quite lovely.
Thinking of upgrading your zoo experience? Well, you can upgrade your ticket for only €7 and get lunch, bus access, and a proper discovery tour of the park.
If you are a frequent visitor to the Loro Parque zoo, you can get a €40 annual card which allows you to make your way to the zoo whenever you want throughout the year.
Wildlife
You can find over 350 species of parrots and over 4000 animals in the Loro Parque Tenerife. Of course, the zoo is primarily meant as a bird park, but that does not mean the variety of animals is any lesser than a typical zoo.
If your children are fans of reptiles, there are plenty in Loro Parque. There are also lions, tigers, and other mammals on display there. It might seem a bit controversial, and they are under a lot of hot water because of it, but they also have Orcas in the zoo, which is quite fascinating.
Primary Attraction
Loro Parque might be known as one of the largest parrot parks in the Canary Islands, but the primary attraction that brings all the tourists there is still Morgan the Orca. This Orca has been in the park for a long time and is considered the main highlight of Loro Parque.
Jungle Park Tenerife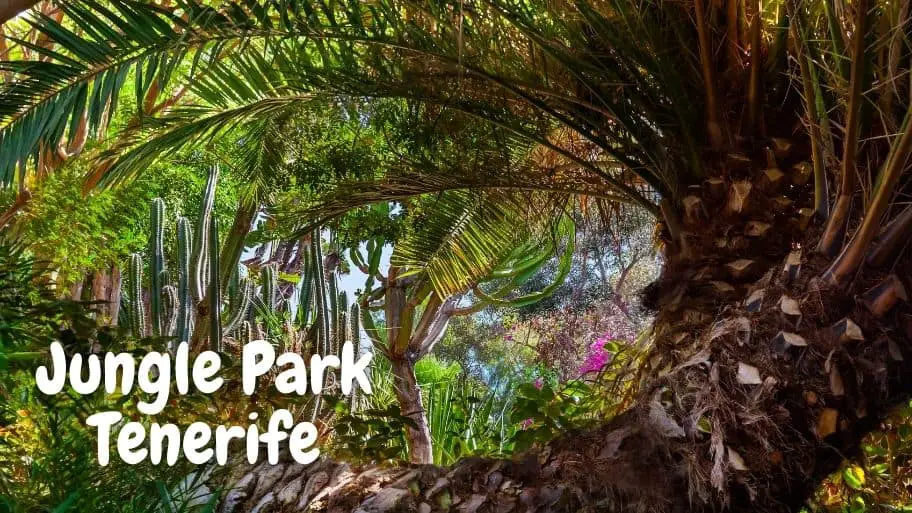 Another incredible wildlife experience park that you will find in the Tenerife region is the Jungle Park Tenerife. It is an incredibly large-sized wildlife park with tons of animals, shows, eating options, and attractions that you and your family will love.
If you are visiting Tenerife, you are going to want to stay there. Plus, the Bird of Prey show, Sealion exhibit, and tons of other excellent activities will surely attract you to this epic, adventurous wildlife park and zoo. So, do go there with your friends and family when you visit Tenerife.
Ticket Prices
There are a lot of different packages and combos that you can get at the Jungle Park. Each of these packages costs different and requires tickets. Let us look at some of the primary tickets, what they have to offer, and the prices you will get them for at the Jungle Park Tenerife.
If you are older than 11, you will be charged full, which comes around to €28 for a ticket.
For children between 5 to 10 years of age, the ticket price is lower at around €20.
If you are bringing a 3- to 4-year-old with you, you will be charged around €11.
For a whole family with two adults and two children, you are going to be able to get an entry for €82.
If you are thinking of visiting with 3 of your friends, then for four adults, the friend pack comes for around €96.
Wildlife
Jungle Park is known for hosting a wide variety of wildlife species. You can find a bunch of bird species ranging from Eagles to Cranes, Flamingos, and other exotic species as well.
They have a large number of Primate species on display as well. If you are feeling down, you can head to the Penguin enclosure and look at the cute, funny little guys having the time of their lives. If you are a reptile fan, you are going to find a bunch of them as well.
Primary Attraction
The primary attraction in Tenerife is the Bob. The Bob is a set of bobsleighs that you can find around the park. The group goes over 800 meters. You can have a fantastic time riding the high-speed jungle-crossing track. Make sure you know what you are doing or get on with an experienced driver.
Tenerife Zoo Monkey Park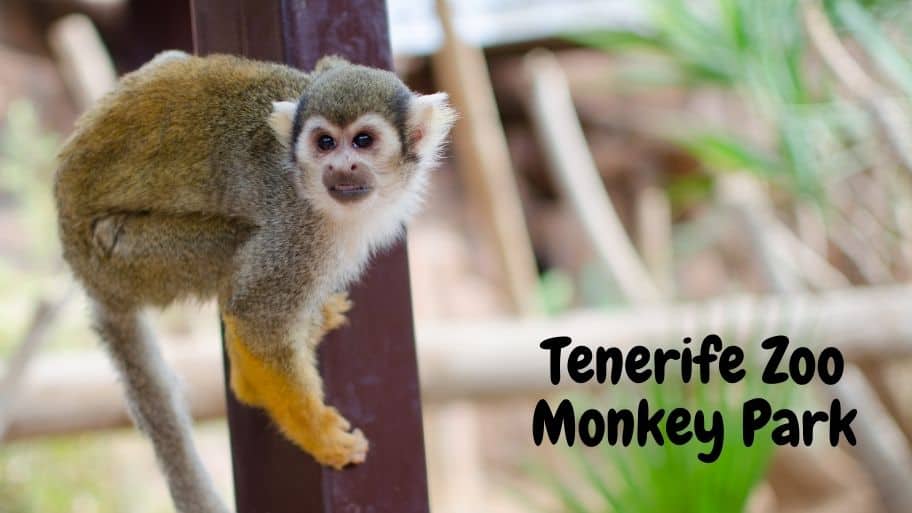 If you are a lover of primates of all kinds and your family and friends want to see what different species of chimps are up to nowadays, the best place to go in Tenerife is the Monkey Park in Los Cristianos.
You are going to have a great time in this zoo. This wildlife facility caters to all visitors from the Canaries and worldwide and is known as one of Tenerife's most popular tourist attractions. Make sure you visit this place if you have time during your stay.
Ticket Prices
There are no complex packages and offers at the Monkey Park in Tenerife when it comes to tickets. There are only two different tickets that you can get, and both of them provide the same fantastic experience. So let us take a look at the ticket prices for this wildlife park.
If you are an adult, or according to the park authorities, if you are older than 12 years, you will have to pay €10 to visit the zoo and see the fantastic wildlife.
For children or kids under the age of 12 years, you will have to pay €5, which is quite an excellent price.
One thing that makes this wildlife park better than others is that they offer tickets at the same price to all people. This is not the case with many of the other parks in Tenerife and the Canaries in general.
Wildlife
As the name suggests, Monkey Park Los Cristiano Tenerife is a massive facility with tons of primates on display. There are also other different species of animals and many reptiles, mammals, and other animals. There is a lot to do and see in this epic wildlife park.
Primary Attraction
If we talk about the main attraction that brings all the people to this fantastic facility, we have to talk about the wide variety of primates you can find in the Monkey Park. You are going to be fascinated looking at the type of animals the wildlife park has to offer. There are also other activities you can participate in, so you are going to have fantastic fun.
Have you read this article: Which Canary Island Is the Hottest?
A "wild" Conclusion
All these amazing wildlife parks and zoos have a lot of fun activities, shows, and animals to offer. Tenerife has everything whether you are a fan of marine animals, want to feed monkeys or want to see the fantastic tropical butterflies right in front of you. If you do end up visiting Tenerife in the Canary Islands, make sure you use this information, save money, get good deals, and have a blast with your friends, family, and loved ones.