Thinking of visiting Tulum, Mexico but aren't sure if your budget can handle the cost of dining? Today, we're discussing how much food, drinks, and beer cost in Tulum from establishment to establishment.
In Tulum, beer is fairly cheap at both bars and restaurants, ranging between about $2-$8 a bottle. Liquor at markets is around $8/handle, while cocktails, wine, and champagne are closer to $15/glass. You can expect to pay an average of $28 for a one-person meal in Tulum, although prices fall as low as $15 and as high as $120. 
Keep reading to learn about some of the popular restaurants in Tulum and how their meal prices vastly differ. We'll discuss casual dining, upscale dining, as well as the prices associated with popular Tulum beach clubs. Let's get into it!
How much is a meal out in Tulum?
Whether you want to enjoy a casual dinner of local Mexican cuisine or branch out and try an upscale Japanese fusion restaurant, there are options in Tulum. Fortunately, if you don't want to spend more than about $15 per dish, you can get away with that. There are plenty of casual cafe-style eateries to grab lunch, dinner, and breakfast.
Related article: How To Do Tulum On A Budget.
But based on our research, the average meal price across different types of restaurants in Tulum is around $28.00.
Tulum Restaurant Prices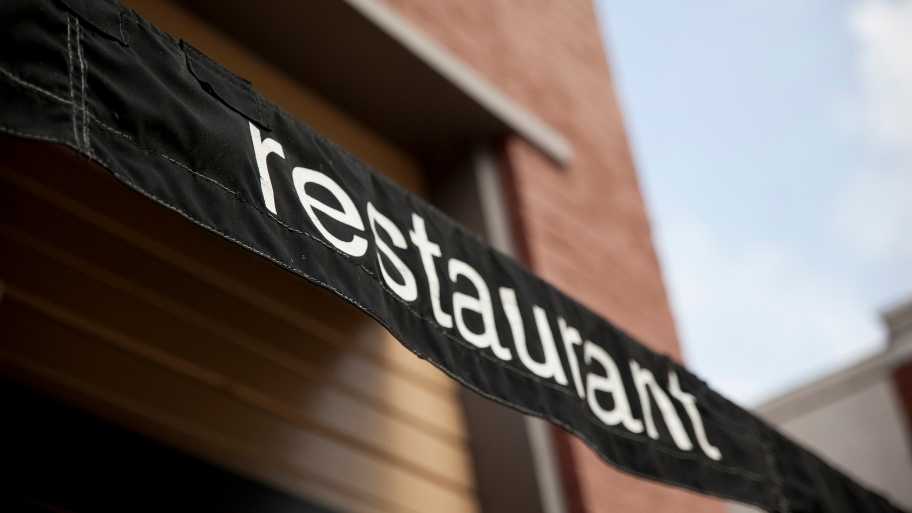 Restaurant prices vary in Tulum depending on the scale of the establishment. There are casual spots like taquerias and cantinas and some upscale spots serving fusions of cultural cuisines, sushi, or seafood.
Below, take a look at some sample menu prices from popular restaurants offering different cuisines in Tulum, Mexico, to see a more comprehensive range of meal costs.
 

Kokoro Tulum

($$$$) – Japanese Sushi and Seafood 

La Zebra

Beach Restaurant ($$/$$$) – Caribbean and Mexican Cuisine
Cafe Hunab Ku ($) – Breakfast, Mexican
Fresco's ($$/$$$) – Mexican and Latin Cuisine
La Fonda Tulum ($$/$$$) – Mediterranean Cuisine and Seafood
Meal Prices 
Average $45-$120
Average $10-$40
Average $2-$8
Average $8-$30
Average $6-$15
How much are drinks in Tulum?
Just as Tulum offers a variety of price ranges for food, you'll have the same when it comes to bars, cantinas, and lounges. Drinks get more expensive as you venture into the liquor area, especially at higher-scale establishments. Prices also start to increase when you head to special locales like hidden rooftop bars and lounges.
But it's perfectly possible to grab a cheap bear at an outdoor restaurant if you're just cooling off for lunch.
Related article: How to pay in Tulum? (Pesos, dollars, cash, or card)
How much are the drinks at Tulum beach clubs?
Tulum's beach clubs provide the opportunity to lounge by the beach in beautiful outdoor weather while also enjoying drinks (and sometimes food). Popular beach clubs in the area include the likes of Taboo and Ziggy.
Taboo Beach Club ($$$) is considered a "sophisticated club" where reservations are required, and margaritas cost roughly $15-$20. You're likely going to spend more for drinks at a place like this than you will at, say, Ziggy.
Ziggy Beach Club ($$/$$$) is a more casual beach club with non-alcoholic drinks like mixed juices for $6-$8, smoothies around $9, and coffee around $2-$3. Note that the prices for most juices and teas increase by a few dollars at lunchtime. Further, mocktails at Ziggy will cost roughly the same as mixed juices, and cocktails start around $18. You can also find:
Mojitos are around $14
Beer from $5-$7
Soda for $2-$3
Wine starting at $14/$110 (glass/bottle)
Champagne starts at $160 per bottle
Rose starting at $15/$70 (glass/bottle)
A glass of prosecco starts at $15
These numbers are merely representative of Ziggy Beach Club specifically. But this is a less fancy establishment and thus is more representative of the prices you can expect at your average beachside bar.
Is alcohol cheap in Tulum?
Depending on the establishment, the type of liquor, and the time of day, prices for alcoholic drinks will vary greatly. For example, you may be able to reserve a spot at a Tulum beach club like Taboo and order a mid-day margarita for $15 only to come back at happy hour and get a two-for-one deal on the same drink.
Additionally, note that beers are almost always going to be cheaper than hard alcoholic drinks like cocktails and margaritas.
And often, in Tulum, the scale of the establishment will dictate your drink costs. A reservation-only club can charge much more for drinks than the prices you'll find at cantinas and local lunch spots, for example.
How much is liquor in Tulum?
Liquor is pricier than beer in Tulum but often not as expensive as champagne or nice wines. You can buy liquor like a handle of vodka or rum at a supermarket for around $8. But if you head to a beach club or restaurant, you may be paying more due to upcharges and serving fees.
You'll also need to factor in the cost of tipping, which greatly increases when ordering liquor products at restaurants and bars.
How much is a beer in Tulum?
Beer will be the cheapest alcoholic drink you can find throughout Tulum, Mexico. You can find a beer in many locations for around $3-$5 a bottle/glass. But prices increase to $8 or $9 at fancier beach clubs and rooftop bars.
Prices also increase for special, imported beer options. But they won't increase significantly – probably only about $1-$2 on average.
Final Thoughts
So, how much do food, drinks, and beer cost in Tulum, Mexico? Prices for meals vary greatly depending on whether you go to a cantina/lunch spot or an upscale Japanese restaurant, for example. You can expect to pay under $30 per individual meal in Tulum, in general.
Remember, if you're going to pay in Pesos, you should exchange some money. Read this article: Best Places to Exchange Money in Tulum – with locations.
Drinks also vary depending on location, with beer, coffee, and juice being the cheapest options, followed by cocktails, wine, liquor, and champagne. Be sure to prepare your finances before visiting and dining in Tulum.