The Canaries are known as some of the best places for tourism if you think of having a relaxing and enjoyable trip with friends and family. Especially the Island of Tenerife is an extraordinary place attracting more than six million tourists every year. You can find everything here from all-inclusive resorts and ancient towns and many other popular tourist spots and, most importantly, several restaurants to find your favorite cuisine.
Tenerife is undoubtedly vegan-friendly. You can find many excellent vegan restaurants and other eateries that offer vegan food to people in different regions and towns on the Island of Tenerife. As a strict vegan, you can still enjoy life in Tenerife.
Today, we will talk about how Tenerife is vegan-friendly and look at some of the best vegan restaurants available in the Tenerife region.
So, let us get down to business.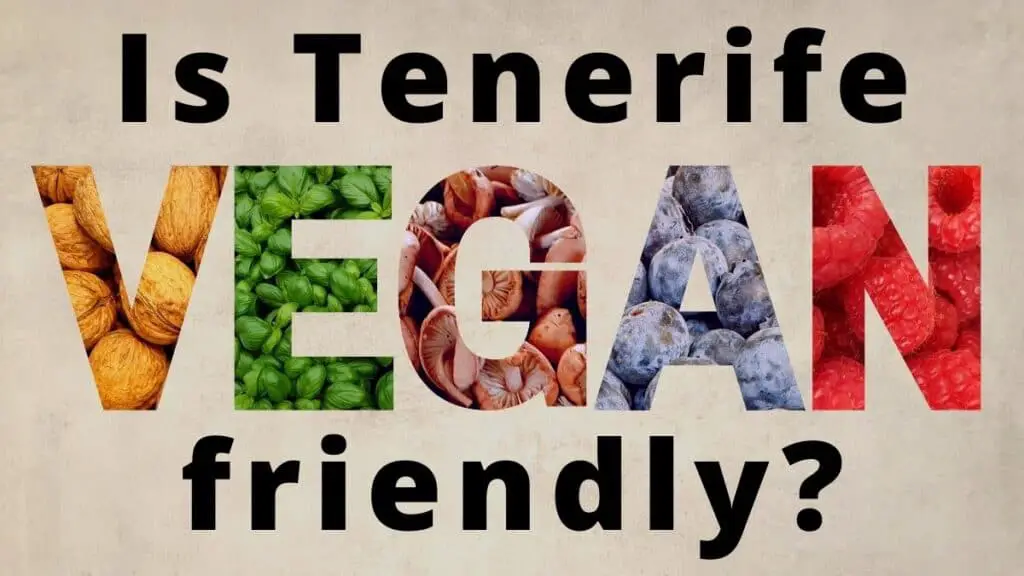 Is Tenerife Vegan-Friendly?
Tenerife is a beautiful travel and relaxation destination for people belonging to all parts of the world. It is just as impressive for meat-eaters as it is for vegan and vegetarian people.
Tenerife is considered a vegan-friendly island where you can have a fantastic time regardless of your strict choices in food. There is delicious food to enjoy whether you are vegan or are searching for vegan restaurants and feel completely relaxed and at home.
Vegans choose not to eat meat and animal products, and this way of life has become so popular over the years that restaurants worldwide have adapted to this change.
Restaurants and eateries in Tenerife have also adapted to this change. You can find strictly vegan and vegan and meat food options offering restaurants in different locations throughout the Island of Tenerife, which is an excellent thing, I believe.
Check out the articles: How Big is Tenerife? and Do I Need a Car in Tenerife?
Top 3 Vegan Restaurants in Santa Cruz De Tenerife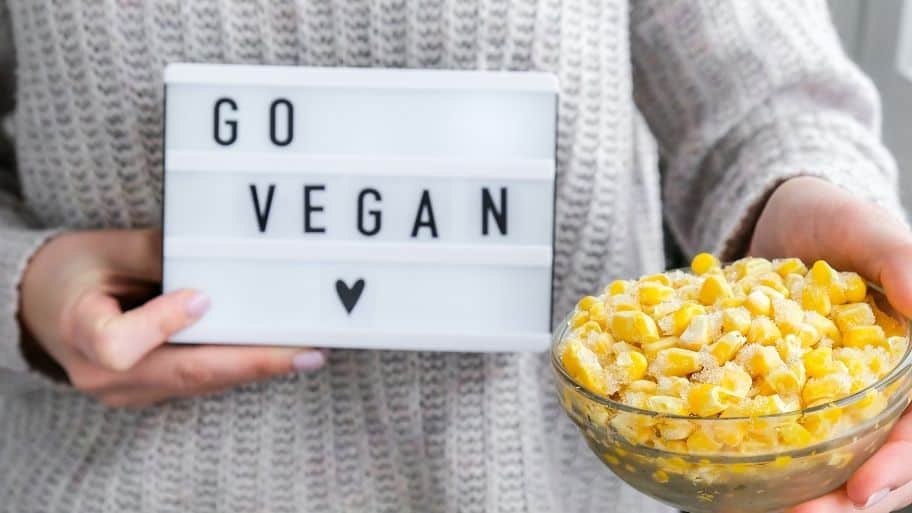 Santa Cruz is considered the capital city of Tenerife and the combined capital of all the Canary Islands. It is a port city which is why it is always hustling and bustling with crowds.
There are incredible feats of architecture, buildings, and facilities available in this city, along with great entertainment and food options for tourists belonging to different parts of the world.
If you are a vegan, visiting Santa Cruz would be a good decision since many vegan options in the city. Here are some of the best vegan restaurant options in Santa Cruz De Tenerife.
Dareshasu Cocina Filipina & Japonesa
Dareshasu Cocina Filipina and Japonesa are some of the best restaurants in the Santa Cruz region. It serves up tons of vegan options from Filipino and Japanese cuisines, so you will have a lot of choices when you go to this restaurant.
If you want to visit this restaurant, you will want to go to Calle Suarez Guerra, Tenerife, because that is where Dareshasu is located. For vegans, meat-free, animal-product-free, and gluten-free options are available, and their food is among the best in Tenerife.
Los Reunidos
Los Reunidos is a high-quality fine-dining Mediterranean/Spanish restaurant that serves delicious vegan food options entirely free of gluten and animal products. Their prices are a bit on the higher end, but the taste of their food is incredible.
This restaurant is located in Calle Antonio Dominguez Alfonso, Santa Cruz de Tenerife. So, if you are thinking of taking your family or a loved one on a date, Los Reunidos is going to be the perfect place for you to go to. Get a rental or go by bus. Either way, you are going to have a fantastic experience.
Sweet Paradise
Another you have had a hearty dinner with your loved ones, going to Sweet Paradise in Santa Cruz would be the right way to end your lovely night. They serve some of the most delicious pastries and sweets entirely vegan. In addition, they have a variety of cakes and brownies that are gluten-free.
The address for this sweet establishment is Calle Callao de Lima, Santa Cruz de Tenerife. The prices of the sweets and food here are low, which is a great thing. The taste is exceptional. The overall ambiance is excellent as well. You are going to have a wonderful experience if you decide to visit Sweet Paradise.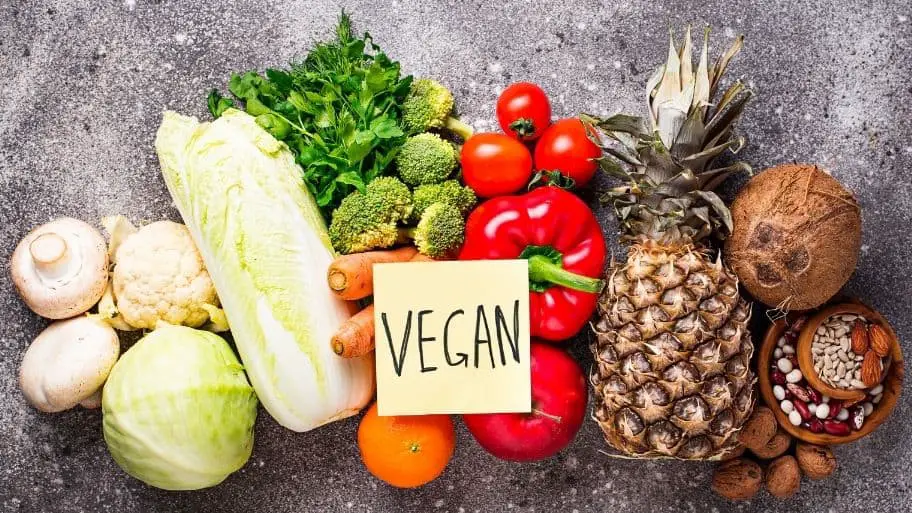 Top 3 Vegan Restaurants in Los Cristianos
Los Cristianos is one of the most famous towns on Tenerife Island. It is known for its fantastic beach, water sports, ocean life surrounding it, and the epic local crafts and food market.
Speaking about food markets, if you are vegan, you are good to go to Los Cristianos. There are a lot of vegan restaurant options there. Let us take a look at 3 of the best vegan restaurants in the town of Los Cristianos.
Little India
Little India is one of the most renowned food places in Tenerife. They are known to serve some of the tastiest Indian food on the Island, and almost their entire menu is strictly vegan, with a few curry exceptions for meat lovers.
The address of Little India is Calle Hermano Pedro de Bethencourt C.C. Apolo local, Los Cristianos, and you can expect reasonable prices there. The ambiance is also pretty unique and high-quality. So, your breakfast, lunch, and dinner are going to be very memorable if you end up visiting this remarkable place.
Eco Eco Brunch and Café
Eco Eco Brunch and Café is another great place for you and your loved ones to visit for excellent vegan food. Here you can find tons of delicious salads, great fruit pastries, and cakes, along with other unique vegan food dishes.
The restaurant/café is located in Calle de Santa Rosa 1 Edf. Royal Palm local, Los Cristianos. The prices of the food are low. The variety is excellent. The aesthetic is impressive as well. So, you will want to visit the Eco Eco Brunch and Café restaurant if you are in Los Cristianos.
La Casserole
If you are looking for tasty southern Italian food, look no further than La Casseruola in Los Cristiano Tenerife. It is only 0.2 miles away from the Harbor. The prices are low, and the food is good, as reviewed by most of the visitors.
The restaurant is located in Calle Noruega 7 Calle Ramòn Pino – Calle Noruega, Los Cristianos. There are a ton of vegan, vegetarian, and gluten-free food options in this eatery. Suppose you come if Los Cristianos with your friends and family, you should try out La Casserole. You are going to love it.
Top 3 Vegan Restaurants in Costa Adeje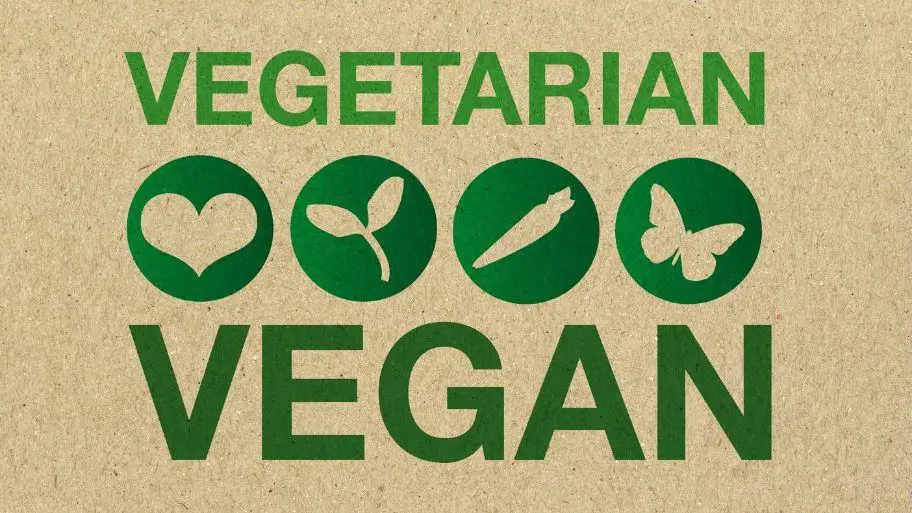 Costa Adeje is located in the Southwestern region of Tenerife. It is a coastal town and the views there are beautiful. As a tourist, you are going to want to visit there.
There are a bunch of hotels in Costa Adeje. Many of these hotels offer delicious food in both meat-friendly and vegetarian forms. Let us take a look at some of the Vegan options in Costa Adeje.
Delhi Darbar
If you are in Costa Adeje and looking for some fantastic Indian food that is too vegan, you will want to visit Delhi Darbar. The place is filled with Indian culture, tons of food options, and amazing vegan dishes. It is located in Avenida Ernesto Sarti 14 Complejo Oro Verde, Local, Adeje, so you should indeed check it out if you are in the area.
The number one choice for vegans in the Costa Adeje region with hundreds of positive reviews on the internet is Buenavida Vegan. You will find all kinds of unique vegan dishes here, including burgers, pasta, and the works. It is located in Avenida de Bruselas 20 C.C Fanabe Plaza, 1st floor, Fanabe. You are going to love it.
Suka Fruit Cocktail
If you are looking for cheap eats, delicious food, vegan options, and amazing desserts, then Suka Fruit Cocktail is the place for you. The possibilities are incredible, the taste is fantastic, the ambiance is good, and the owners are friendly. It is located in Avenida Rafael Puig Lluvinia 41 cc Playa Shop, so going there and having a good time is right.
Conclusion
As a vegan, you are going to find Tenerife a great place to be in. There will be tons of delicious food options that you might not find anywhere globally, which makes Tenerife a significant cultural hub. In this article, we looked at some of the best vegan-friendly restaurants in the region where you can dine with your family without having to worry about your choices.
I hope you will have a fantastic time eating to your heart's content in the Canaries. Have an epic trip and enjoy your visit with your friends, family, and loved ones.