The main reason Tijuana is a popular day trip destination is its location. Since Downtown Tijuana is only a few miles south of the border, you can enjoy the city within a day and return to the US in the afternoon. Now, if you're planning on visiting this city, you may wonder if it's pretty enough to be worth the hassle of crossing the border.
Setting aside the accessibility, Tijuana is a beautiful city to visit. As a Mexican city beside the world's busiest border, Tijuana is filled with many things for its visitors to enjoy. From the places, food, and activities, you'll enjoy your stay in this city, even just for a day or two.
If you're still wondering if you would visit Tijuana, this article is for you. Here, you'll see the beautiful places in Tijuana that you can visit and enjoy. After reading this article, you can decide whether Tijuana is worth visiting, depending on your preference.
Without further ado, let's get into it!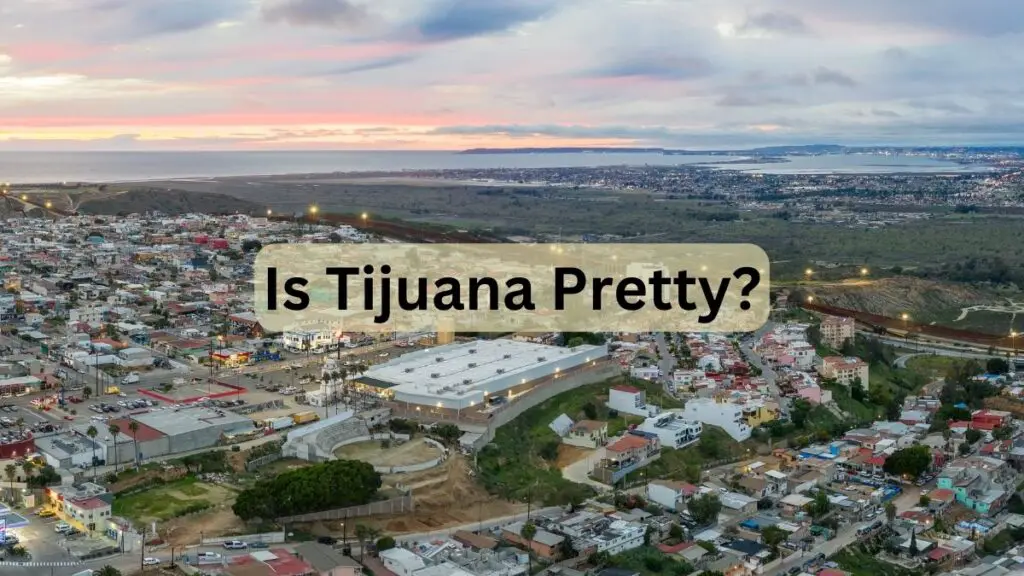 5 Beautiful Places in Tijuana that You Should Visit
Tijuana is a city with plenty of beautiful places to offer to its visitors. Here are five of the most beautiful places in the city that you should take advantage of when visiting.
1. The Centro
Centro refers to the center of a city or the downtown area. For example, in downtown Tijuana, people usually hang out at Avenida Revolución, the main avenue in downtown Tijuana.
Walking to the downtown area is the simplest option for those not interested in paying high taxi fares.
You can reach downtown on foot in under half an hour, and many signs are directing you.
For up to four people, a reasonable cab fare would be five dollars, although they will likely charge you about fifteen dollars. 
Taxi drivers usually understand English so bargaining won't be a problem. As such, make sure you have a deal with the driver before riding.
If you're visiting the center, here are some of the spots you'll enjoy:
Avenida Revolucion
Tijuana's historic center and soul remains Avenida Revolucion, even though Zona Rio is the city's true downtown.
In Avenida Revolucion, you'll find all the best spots to eat and drink while in Tijuana. It's also filled with all the Mexican decor and vibe.
Pasaje Rodriguez
Take a stroll through Pasaje Rodriguez to see local artists' murals and enjoy a beverage in Mamut Cerveceria. 
The elevator on 4th street will take you up to the fifth level, where Norte Brewing is located, and their IPA Penthouse will provide you with an excellent view.
Casa Cacao
At Casa Cacao, you can get a cup of hot Mexican chocolate and tamales typical of the region on 2nd street.
Dandy del Sur
6th street is full of divey cantinas where cool kids drink. You can get excellent deals at Dandy del Sur from Sunday through Wednesday. As such, it's the place to visit, especially when you visit Tijuana with your kids.
Colectivo 9
On the opposite side of Avenida Revolucion, cross the street, and you'll see Colectivo 9. It is a collection of food spots that offer a variety of international cuisines. Here, you can enjoy a wide range of food to try.
Calle Madero
You need help finding the highest-quality tacos on the Avenida Revolucion, a popular tourist attraction. For that, visit Calle Madero, which lies between the sixth and seventh streets. Also, most taco vendors need to be fluent in English. As such, you can use the Spanish you know to point at or describe what you like!
Telefonica Gastro Park
Telefonica Gastro Park is one of the most incredible places in Tijuana. You can enjoy everything from Mexican food to great burgers, coffee, and beer at this trendy indoor and outdoor dining spot.
2. Playas de Tijuana
Playas de Tijuana is a borough located on the city's western edge. It's easy to get to Playas from downtown Tijuana by taxi, and it's nice to see a different side of the city.
Below are some of the spots you can enjoy in this area:
Boardwalk
Located in Azteca Park, the boardwalk in this area follows a four-mile circuit of pedestrian bridges connected by tunnels from Azteca Park to the US border.
US-Mexican Border
On the tip of the boardwalk, you'll find the end of the US-Mexico Border, which runs along the Pacific Coast. Various murals, local shops, and Mexican snacks are displayed along the area.
Main Strip
In the main strip, you'll enjoy various seafood restaurants which offer affordable meals such as fish tacos and oysters, shrimp cocktails, ceviche, and other delicacies.
3. Zona Rio
Tijuana's business district, known as Zone Rio, is on the east side of the downtown area in Tijuana. This city area is busy, so you can always expect heavy traffic and various activities.
Below are some of the spots you'll find in the area:
Plaza Rio Shopping Mall
There is a new food garden inside Plaza Rio Shopping Mall, one of Tijuana's most significant projects. You won't find a traditional food court at Food Garden. Instead, the stalls are operated by young chefs, offering unique culinary offerings exclusive to Tijuana and its region. Instead of chain restaurants, they offer stalls run by young chefs.
Plaza Fiesta
You'll see Plaza Fiesta across Plaza Rio, densely populated with bars. Recently, craft beer in the local area has shifted strongly toward specialized bars to display their products. Each day, over 100 different beers are available to taste in the region's ten tasting rooms.
Mercado Hidalgo
Mercado Hidalgo is Tijuana's version of a farmer's market next to Plaza Fiesta. Visitors and locals alike can experience authentic Mexican culture at Mercado Hidalgo. The market offers endless spices from across the country, including cenadurias and fruit stalls.
The center near the second-floor chapel is excellent for getting a cheap coffee.
Zona Rio and the Cultural Center
Tijuana may have a brief history, but most traditional Mexican culture is available in Zona Rio. In this area of the city is the Cultural Center, also known as CECUT – La Bola by locals.
CECUT was founded in 1986 and continues to grow. El Cubo is a three-story building that hosts rotating exhibits worldwide.
El Cubo is surrounded by a tropical garden, a fish tank, and a permanent exhibit detailing Baja California and Tijuana's history. In addition, it houses an IMAX dome that screens documentaries on cultural and natural subjects.
4. ​Chapultepec
This upscale and friendly part of town is located south of downtown. If you land a steady job and own a home, this is the avenue for you.
Paseo Chapultepec
The Paseo Chapultepec mall has a variety of restaurants, including Cabana, a grill, and a bar with fresh seafood. Across the street is Barezzito, which hosts a ladies' night every Thursday evening for young bachelorettes.
Pub de la Chapu
You can see Pub de la Chapu a little bit further up the street, which has an Irish pub vibe and usually shows sports games.
Caffé Saverios
You can find one of the best Italian restaurants in the city in Caffé Saverios, a small eatery that serves delicious Italian cuisine on the street.
5. Caliente Casino and Stadium
Tijuana's history of casinos in Tijuana is long and storied. When the city was in its early boom, some of the most prominent personalities like Rita Heyworth, Al Capone, and Frank Sinatra were said to have visited.
Here's what you can enjoy in this area of Tijuana:
Greyhound Races
There are greyhound races daily at Caliente Casino for eager clients who wave a winning ticket across the track.
Los Xoloitzcuintles de Tijuana
The same owner built a soccer stadium directly across the casino for his team, Los Xoloitzcuintles de Tijuana. The stadium seats around thirty thousand people, offer an electrifying atmosphere during matches, and beer costs less than two dollars.
Galerias Hipodromo
Within walking distance of the stadium is Galerias Hipodromo, one of the city's largest shopping malls. It's a great spot to grab a beer and some appetizers beforehand.
Conclusion
Tijuana has more to offer than being a border-crossing city. Here, you can find plenty of spots and places to visit, and it's all packed in the center of the area. For this reason, you can enjoy all these spots without driving far and enjoy it all within a day or two.
Now, one of the concerns that many people wonder about when visiting this city is safety. As such, if you're also wondering the same, read Is Tijuana Dangerous?