Almost all of us want to live in paradise, and if you think the same thing, you know Tulum is a good place. Tulum is a small, laid-back town in Mexico, but it's considered one of the most beautiful places in the world. As such, it's a place millions of tourists visit, and many people see it as an excellent place to invest. But is it a good investment, you may wonder.
Tulum is a good place for a real estate investment. Over the years, this laid-back and quiet town garnered attention because of its vibe, beautiful beaches, exciting ruins, and a handful of other natural wonders. Since many tourist visit this town, its real estate is worth considering as an investment.
Still, like all other investments, Tulum real estate has benefits and downsides. For this reason, you likely want to know everything about both before investing in a Tulum property. After all, a wise investor should know both benefits and risks before investing. 
This article will cover why you should invest in Tulum and why you shouldn't. This information will help you decide if Tulum's a good investment depending on your preferences and tolerance for the risks involved.
Let's get started!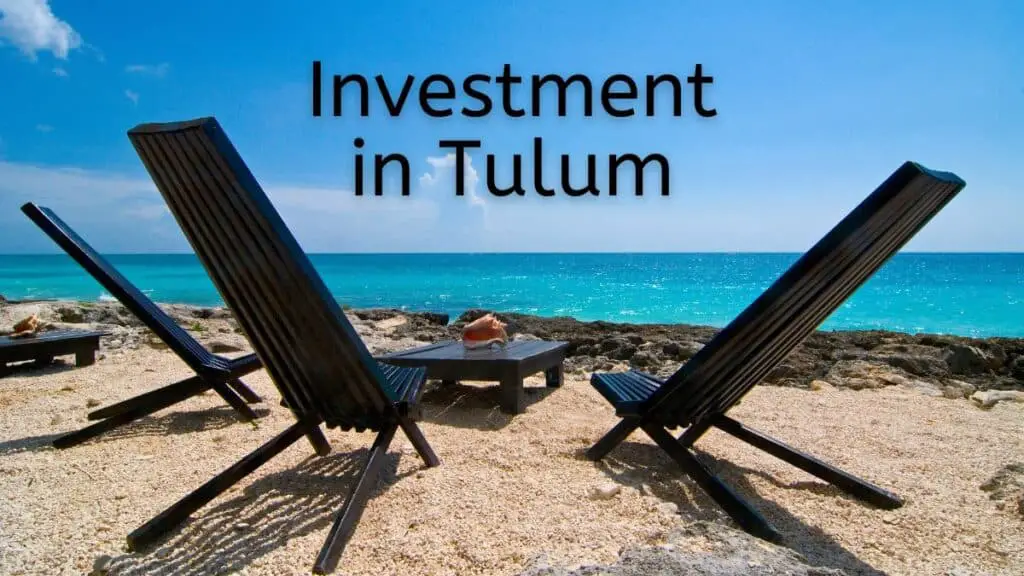 Tulum Real Estate Investment
Tulum is quite promising for every real estate investor, like all other tourist destinations, due to its constant growth over the years. From being a quiet and laid-back town, Tulum is now one of the popular tourist destinations in Mexico and the world.
Tulum's growing infrastructure is causing property demand to soar, and this rise will only continue. Despite the recent pandemic outbreak affecting most of the growth in real estate in some cities and towns, Tulum's value has continued to grow. As such, there is no doubt that this trend will increase.
Of course, Tulum's Real Estate Investments has benefits and downsides like all investments. 
Reasons to Invest in Tulum
Tulum's real estate properties offer loads of advantages for investors. If you're thinking the same, here are some reasons you should invest in Tulum.
Tulum Is an Excellent Location for Investing
Investments in real estate are heavily influenced by location, and Tulum is no exception. A better location will yield a higher return on investment. If you want a better idea about Tulum's location, you can read: Where Is Tulum?
A property near a tourist destination such as Tulum has the potential to benefit real estate owners. Since the area around Tulum continues to grow and develop, this location has a lot of potentials.
Tulum Is Becoming More Accessible
Due to the rise in Tulum's popularity, its accessibility also becomes more convenient. The growth of tourism in this laid-back town is seen as an opportunity to develop more accessibility options. 
Here are a few examples:
Direct Flights From the U.S. To Cancun
Although there are no airports in Tulum, there's one in Cancun, which is only an hour and a half drive away from Tulum. As such, tourists from the U.S. acknowledge this town as an accessible destination to reach.
Read more in this article: Flight Time to Tulum – From Places in the U.S.
If you want to know more about the distance from Cancun to Tulum, here's an article to guide you: How Far is Tulum from Cancun?
A New Train System Will Open
A new rail transit project has started, and it's called The Maya Train. This project is set to open in December of 2023, and it will connect Cancun to other areas, including Tulum. With this project, Cancun will be connected to the entire peninsula by the 948-mile line. It will allow tourists and locals to reach Tulum and other places nearby. 
Tulum's Value Increases Overtime
With time, the value of real estate properties increases, which is also true in Tulum. Various factors contribute to this, including the location of the building, the zoning laws of an area, and inflation policies.
Also, its value will increase faster if the property is located in areas on the rise or near commercial areas, business districts, or tourist sites. As a tourist destination, Tulum's value will only continue to expand.
Tulum Is Ideal for Retirement
Most retirees invest in properties near tourist attractions, and Tulum is one of the best places to do so. 
After years of working and living in the city, you'll want to take a break, relax, and enjoy the many beautiful areas of suburbia. 
With its laid-back town nature, Tulum is a worthy investment if you plan to retire here. Additionally, more and more people are choosing to live in suburban areas where life can be slowed down and relaxed, and they can have peace of mind.
Tulum Can Be Your Source of Income
A business venture can be started by purchasing properties near tourist destinations, making Tulum a promising source of income. 
If you invest in Tulum properties, you can enjoy income from renting out houses where tourists can relax and feel at home. Today, tourists prefer to stay in rental houses rather than hotels because they are more affordable.
Leasing a lot or a house to relax and enjoy suburban living is also possible. However, most tourists prefer houses near and easily accessible to tourist destinations so they can be in awe of the sights, food, and warm hospitality of Tulum's people.
Reasons Not to Invest in Tulum
With all the good things, perks, and benefits of investing in Tulum, you'll also face some downsides and risks. Here are some of them.
Tulum Real Estate Can Be Expensive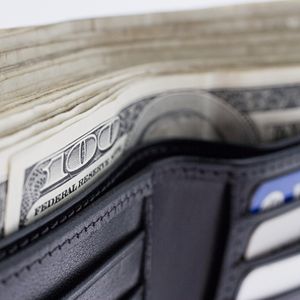 You need money to invest in real estate in Tulum or other places. Don't believe the gurus selling real estate investing programs. 
While some people start their businesses by withdrawing equity from their homes, you must first have equity in your home. The cost of taking out a hard money loan is also high.
Do you think you could take out a house mortgage to invest in a property in Tulum? Unfortunately, the default rates on rental properties are typically higher than those on traditional mortgages. 
As a result, banks often require a larger down payment and more stringent requirements for credit scores and debt-to-income ratios.
In other words, investing in real estate in Tulum may not be realistic unless you already have the funds to invest and the money for renovations and improvements.
Tulum Real Estate Needs a Lot of Work
Investing in real estate in Tulum requires hours and hours of work. First, you must search for a promising Tulum property, then purchase it. 
Very rarely will property in Tulum be rent or sale ready. You'll have to spend even more time repairing and renovating it. 
Since it's a property in Tulum, you won't have any problem finding guests. However, it would be best if you still market your place. Otherwise, no one will know the place exists. 
You also have a lot of work if you invest in several Tulum properties. Of course, you can hire someone to do the job for you, but it only lessens your income, and the ROI will lessen.
Tulum Real Estate Investments Take Time
There is no doubt that real estate appreciates, but it usually takes years for substantial increases to take place. Of course, that's not the primary concern in Tulum properties, but it still pays well to be aware of it. 
Tulum is a rapidly-growing town, and your investment property will surely appreciate it. However, it's not something that will grow in a glimpse. In short, you need to have the patience to see results.
Is There a Housing Bubble in Tulum?
The housing bubble is one main concern holding people back from investing in Tulum. However, that's not a problem in this town.
Tulum is not experiencing a housing bubble. The prices have not spiked, nor has demand risen rapidly to collapse. Therefore, interested real estate developers in Tulum do not expect to create a real estate bubble in the city.
Their goal is to provide sellers with a product that will allow them to sell their homes at a higher price than they could otherwise achieve.
What About the Crime Rate in Tulum?
Another concern of people that holds them back from investing in Tulum is the growth of the crime rate. While Tulum was a laid-back and quiet town three years ago, the crime rate also rose along with its growth.
While it's true that the crime rate has increased, it's not a concern that should stop one from investing. 
In general, Tulum remains with a lower crime rate than Cancun, a more popular city nearby. What's more, Cancun's crime rate is much lower than that of U.S. cities.
Further, the overall growth of the crime rate doesn't affect the safety concern of Tulum. As such, it's not reason enough to stop you from investing in Tulum properties.
Of course, there will be higher chances of violence with an increased crime rate, and tourism may get affected by such.
However, since tourism is a source of income, the Mexican government will do anything to prevent such from happening. 
Now, if you want to learn more about Tulum's crime rates and overall safety concerns, here's an article that can guide you: Is Tulum Safe?
Tips When Investing in Tulum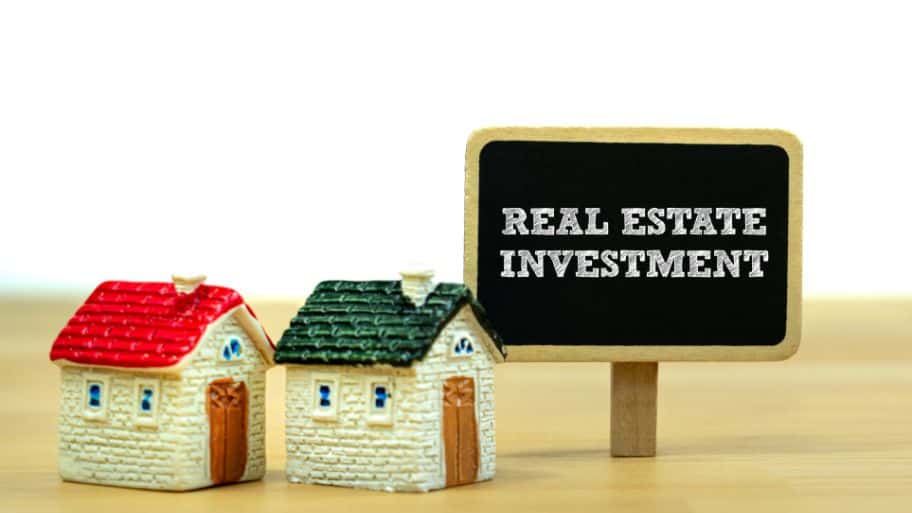 Now, if you've already decided to invest in Tulum real estate, here are some tips that can help you.
Pick a nice location
Tulum might be a small town, but if you don't know about this place, chances are you'll make the wrong choice. As such, you'll want to scour the town and look for areas with potential for future growth.
For instance, you'll want to invest somewhere near Tulum Beach Road, where most establishments are located. 
Or, you'll want to invest in properties near Tulum Pueblo or Tulum town. Such an area is ideal if your target customers are budget travelers.
Learn more about the property you want to invest in
The next thing you need is to learn more about the property you want to invest in, as it will give you an idea of what to do with it.
For instance, you might want to know what to include or areas that need repairs. Any knowledge about the place can let you know how to improve them. Or, worst, it will let you know if it's best to look for another.
Avoid overpriced and luxury properties
When looking for a real estate property to invest in Tulum, one thing to note is that you'll do better with budget-friendly and mid-range properties.
Tulum tourists would generally spend most of their time outside theiHowever, visiting Visiting Tulum, you'll want to savor its beauty and enjoy the scenery.
Many prefer budget rooms and hotels since they care more about going out, eating Mexican food, and staying indoors. In short, you'll do better if you pick average-priced properties rather than overpriced ones.
Conclusion
Tulum is a promising town in the eyes of every real estate investor. With its continuous growth and development that even withstands a pandemic outbreak, it's a sure win to invest in this place. Still, there is a lot of work to succeed in such an investment. Further, awareness of the risks involved is necessary to prepare for them.
Overall, an investment in Tulum real estate is a chance to grow your money, have a retirement home, and build a better future. However, it takes a lot of work and resources to ensure it's worth it.