Over time, Tulum has become a popular holiday spot for those looking for an in-vogue getaway. Even while chic Tulum is far smaller than its super-club neighbor, Cancun, it has a tremendous personality. Year-round, Tulum sees an influx of both couples and groups, but is Tulum also considered good for single travelers?
Tulum is a well-liked, safe area where lone travelers can go and safely explore. Located only 2 hours from the popular beaches of Cancun, Tulum is much more relaxed, and violent crime is not a concern in this area. This not only makes it an excellent travel destination for couples but singles as well.
Continue reading to learn more about traveling to Tulum alone, including whether Tulum is considered a good single travel destination, as well as the top 5 tips for solo travelers, what to see, where to stay, and more.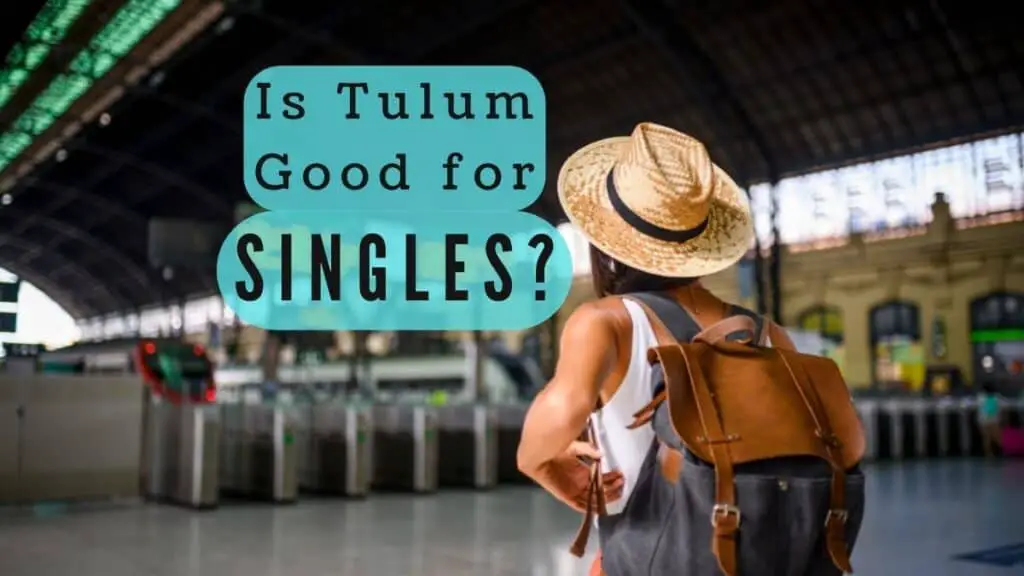 Traveling to Tulum as a Single
A secure sanctuary for both locals and tourists, Tulum was named by US News as the second greatest location to visit in Mexico. This makes it an excellent travel destination for families,  couples, singles, and solo travelers as well.
Tips for Solo Travelers
Prepare Your Transport Before Arriving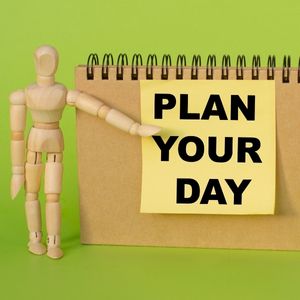 Arriving someplace alone can be daunting, so be sure you know where you're going and how you'll get there.
For example, if you arrive at Cancun International Airport, you should pre-book a cab service straight to Tulum so that someone is ready for you when you arrive. Please note, however, that with its airport set to open in 2023, you'll soon be able to fly straight into Tulum.
Making sure you are familiar with your hotel's name and having easy access to the address is another important thing to remember. This can help make sure you don't get lost.
Generally speaking, Mexicans are also quite hospitable and will be pleased to help you, so feel free to ask for assistance if need be.
Find Accommodation in A Safe, Secure Location
When traveling alone, your lodging selection is crucial. Hotels in Tulum are often smaller, which is good for solitary travelers since you'll get more individualized attention than you may at mega-resorts in other locations.
For example, when it comes to hotels, the vibrant downtown section of Tulum Pueblo is where you will discover modest, independent hotels perfect for any traveler. Both stunning beachfront eco-hotels and the well-known white-sand beaches of Tulum Playa may also be found here.
Don't Engage In Any Risky Behaviour
When traveling alone, you always want to ensure your safety. While Tulum is often seen as a safe holiday location for singles, be aware that engaging in dangerous behavior when traveling anywhere can and will jeopardize your safety.
This means that you should always try to avoid taking part in anything that would be considered risky behavior.
For example, excessive drinking and partaking in drug activity can make a solo traveler more vulnerable to various dangerous situations. As a result, it is best to avoid these risky behaviors entirely.
Join Group Tours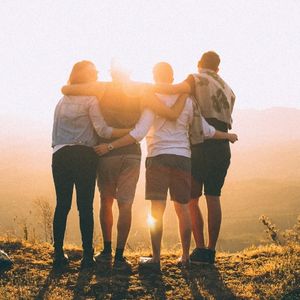 The freedom to decide whether to spend time alone and when to interact with others is one of the nicest things about traveling alone. However, joining a tour group is a fantastic way to meet other single travelers.
For example, many companies in Tulum offer group tours of the Ancient Mayan ruins, which are magnificently situated on a clifftop overlooking the lovely beach below.
These Tulum Ruins Tour, which often includes transportation to and from your Tulum accommodation, could be a great opportunity to explore all Tulum has to offer and make friends along the way.
Try To Make Friends With Other Solo Travelers
Humans are social creatures, so if you're traveling alone, you may want to try to make some friends along the way. This can not only make your trip less lonely, but your new friends may wish to explore areas of Tulum you maybe wouldn't have alone, making it a great way to experience new things.
Where to Stay When Travelling to Tulum Alone
In Tulum, solo travelers frequently like staying in hostels where they can connect with others to engage with. For example, the Amorcito Hostel is a great option for solo travelers visiting Tulum. This hostel is known for being very clean and offers both dormitories and private rooms. It also includes a cute tiny pool on the rooftop.
Overall, Hostel Che Tulum, which consistently receives positive evaluations, is one of the top hostels in Tulum. Also available here are both private and shared accommodations. This hotel also has a swimming pool, group activities like yoga classes, free excursions, and BBQ evenings.
What to See In Tulum When Travelling Solo
Visit the Tulum Mayan Ruins
Tulum's Mayan ruins are undoubtedly one of the most beautiful settings in Tulum. These ruins can be found perched on top of a cliff, overlooking the ocean.
Naturally, they are quite well-liked, and the location can get packed and congested, so go there as early as possible for a more personal and comfortable experience.
Most hotels in Tulum provide bike rentals so you can ride a bike up to the ruins. But keep in mind that there are also group trips if you wish to meet some new friends along the way.
Read more about the ruins in this article: Tulum Ruins – Everything You Need to Know.
Exploring the Beaches of Tulum
Tulum's beaches are one of Mexico's main attractions for a reason, and Playa Paraiso is the nicest of the bunch. This beach has won TripAdvisor's Traveler's Choice award as the greatest beach in all of Mexico, and it's not hard to see why. After all, the pristine sand and crystal-clear blue ocean speak for themselves.
The best part is that Playa Paraiso is a public beach, making a trip there one of the best free things to do in Tulum. The beach also has clubs, like Villa Pescadores and El Paraiso, which also provide loungers for a small fee if you wish to relax, eat some food, or socialize on the beach.
Also, check out our article on how to do Tulum on a budget. A lot of examples of free and cheap things to do. Read it here: How To Do Tulum On A Budget.
How Do You Make Friends in Tulum When Solo Travelling?
Many people who travel alone are eager to meet new people along their journeys, but how can you meet people in Tulum while you're traveling alone?
It's advised to stay in places like hostels and B&Bs if you wish to meet people and mingle while traveling. These are the perfect lodging options for lone travelers since they often have common areas which provide singles with greater chances to socialize.
Safety Tips for Travelling Singles
Stay Connected and Keep People Updated On Your Movements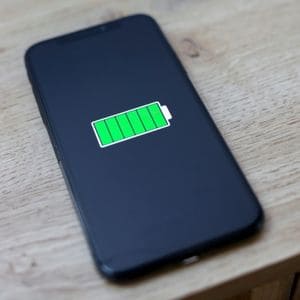 Those times when there were no cellphones, smartphones, or Skype seem nearly archaic now. While you may be setting off on your adventure to Tulum alone, please take note that it is still important that you keep someone you trust updated on your movements.
For example, many solo travelers will find out if their mobile phone has roaming capabilities where they're going before they leave home. If they don't, it's important that you instead rent a phone or buy an overseas SIM card if you have an unlocked GSM phone when you are there, so you still have a lifeline in the case of an emergency.
Read an in-depth article here: Will my Phone work in Mexico? – Things to Know!
Additionally, before going on any solo trips, single travelers should inform the hotel personnel of their destination and expected return time as an extra means of precaution.
Keep Your Valuables in A Safe, Secure Location
When traveling, things like your credit card, passport, and cash are considered valuable. To ensure that your trip goes smoothly, you'll want to ensure that you always keep these items in a safe, secure location.
For example, when you go out, bring the essentials with you. This probably means your phone, credit card, some cash, an ID, and a copy of your passport. However, note that you should always keep these items hidden in a safe bag. Also, keep bags containing these goods in your direct line of sight at all times.
Related article: How to pay in Tulum? (Pesos, dollars, cash, or card)
When traveling by bus, train, or other means of transportation, it's also critical to be attentive and keep your possessions close to hand. Use the hotel safe to store additional cash, jewelry, your genuine passport, and other vital documents.
Final Thoughts
Solo travelers are said to find Tulum to be both a popular and safe destination where they can travel and feel safe while they explore.
Only two hours away from Cancun's well-known beaches, Tulum is a lot more laid-back and free of violent crime. This not only makes it an excellent travel destination for couples but singles as well. When traveling alone, take note that there are some things you can do to make your solo trip to Tulum much more enjoyable.
Related article you should read: How Far is Tulum from Cancun? (Time and Distance)
For example, prepare your transport and accommodation before arriving. Solo travelers should also make an effort to avoid partaking in any risky behaviors. Since humans are social beings, making friends along the route can also be a good idea.