Safety is a priority when it comes to traveling. As much as we want to enjoy beautiful destinations, relax in unique spots, and discover new places, we also want to stay safe and return home without having such problems. For this reason, if you plan on visiting Tulum, one of the things you would ask would be: Is Tulum Safe?
Tulum is a safe tourist place with low crime rates and fewer violent crimes. Further, it is a laid-back town that attracts minimal attention, ensuring safety. Still, travelers should always move cautiously to reduce the risk of petty crime and note the latest public health and travel advisories.
The safety concern may heavily depend on the place itself, but cautious actions and avoidance also play a role, especially for travelers. As a responsible traveler in Tulum, you need to be aware of every safety concern in the town to ensure you know how to avoid crimes and other safety-related problems. 
In this article, I'll cover everything you need to know about the safety concerns in Tulum. This information includes everything, from the crime rates, different safety concerns, and even tips to help you stay safe from all these problems. After reading, you'll be aware of the safety concerns in Tulum and learn how to enjoy your stay while ensuring safety until you return home.
Let's get started!
Is Tulum Safe for Tourists?
Tulum is generally a safe place for tourists, especially in Mexico's other cities and towns. 
Tulum is generally safe to travel to. That said, travelers should check the latest travel advisories, exercise increased caution about petty crime, and update themselves on the latest public health situation.
In most cases, if you're reading this article, your primary concern is if Tulum's a dangerous place for tourists. However, if you think about it, you'll realize that every place has crime reports and safety concerns.
Mexico is known for its brutal gang wars, so it's essential to bear this in mind. However, Tulum's laid-back nature makes it safer for tourists than popular destinations like Cancun. Further, since Tulum is a remote town, it's one of the minor areas concerning crimes involving violence. 
Nevertheless, it would be best if you remembered that while violent crimes are not a concern in this town, some petty crimes still exist. Such things can be a real hassle, especially for tourists.
Safety concerns in Tulum
When we talk about safety, there are three main concerns to be aware of. These are petty crimes, nature-related hazards, and health-related hazards.
Petty crime
Petty crimes are common in all tourist destinations, and Tulum is not an exemption. While it's not likely for Tulum's tourists to suffer from violent crimes, they are subject to petty crimes such as theft, scams, and other similar cases.
For this reason, you should always take extra measures to ensure your belongings are safe. Also, don't let your guard down simply because you enjoy the place. As always, it's better to be safe than sorry.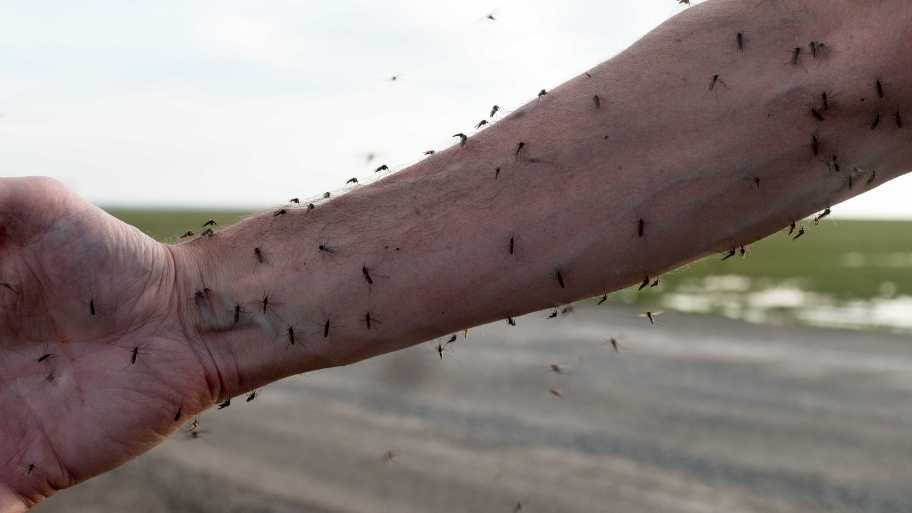 Nature-related hazards vary per place. In Tulum, the Zika virus is the primary concern you'll likely get from mosquito bites. Thus, it would be best if you always guarded yourself against these insects. Some insect-repellant applied on your skin should do the trick. This problem is a seasonal one. For more information, we also wrote an article about dealing with mosquitoes in Tulum to guide you.
Another nature-related hazard is harsh weather or even hurricanes. You can solve such a safety concern by avoiding your travel plans to Tulum during hurricane seasons. We've made an in-depth article about the hurricane season in Tulum to guide you better on this matter.
The Zika virus might seem like a health-related hazard, but Covid-19 is the primary concern in terms of health. However, Covid-19 restrictions are now relieved in most of Tulum. Further, most attractions in town are open air, so you don't have to worry about wearing masks.
Overall, these problems are the center of every safety concern you might encounter during your visit to Tulum. First, however, we'll discuss the crimes to ensure you're most aware of them.
What Is the Crime Rate in Tulum?
The crime rate in Tulum is lower when compared with other Mexican towns and cities. However, it's still necessary to always be cautious to avoid suffering from these crimes during your stay.
The level of crime in Tulum is considered moderate, but it's important to note that it was almost three times higher than the level three years ago.
There are low levels of robbery, assault, theft, vandalism, racism, and other crimes. However, it doesn't mean you can be carefree, as these crimes still exist, and you may become a victim if you are not careful.
Safest Areas to Stay in Tulum
In general, the entire town of Tulum is safe, particularly the sleepy town and the area beside the main beach road.
Tulum's downtown area has most restaurants and shops, so if you're looking for a safe place to stay, you're most likely to find it there. In addition, the main streets are well-lit and packed with people until the wee hours of the morning, so walking home alone at night is never a concern.
A variety of hotels are also available along Tulum beach. Unfortunately, Tulum's beach is quite far from town, so if you want to ride your bike home late at night, you'll have to ride on empty streets in the dark. Still, since Tulum Beach is a favorite with tourists, you're unlikely to be left alone. 
Dangerous Areas to Avoid in Tulum
Tulum has many areas to avoid, including residential neighborhoods. There are hardly any streetlights, making it easy for someone to sneak up on you. 
If you're a solo traveler, you may want to take a taxi if you're staying in a quieter area instead of walking home. However, there are other things to consider if you're traveling alone to Tulum. Thus, we wrote some tips for solo travelers to guide you throughout your stay in this town.
Besides these things, you should be fine exploring Tulum's different areas. 
Things to Consider for Safety During Your Stay in Tulum
During your stay in Tulum, you may want extra caution about the following things:
Protect yourself and your credit cards from potential theft
When visiting Tulum, it's always advisable to have cash ready and avoid street ATMs. If necessary, find a secured bank where you can withdraw some cash. Also, it's best to watch out for stores where you'll use your cards and bank accounts.
Be wary of bribery opportunities
Some online forums like Facebook groups complain about bribery and corruption in Tulum. Such things can happen when tourists aren't following rules. So stay aware of all rules so you don't fall victim to such bribes. 
Understand car rental rates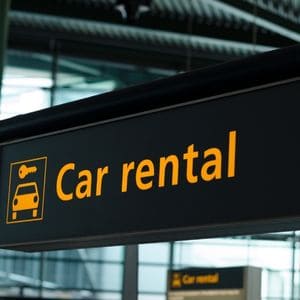 Car rentals are typical in places like Tulum. Thus, many opportunists use this chance to charge extra in any way they can. We have an article about car rentals for you to guide you better with this concern.
Avoid flaunting cash and valuable items
Like all other places, theft and robbery also happen in Tulum. To avoid such things, avoid bringing loads of cash, don't flaunt any valuable items, and always secure your belongings.
Always keep an eye on your drinks
Drink spikes are a common safety concern, especially when you plan on enjoying Tulum's nightlife. Thus, ensure you only get your alcoholic drinks from a known source and always ensure no one's touching them.
Conclusion
Tulum is generally a safe place to visit, especially for tourists. However, like all other tourist destinations, Tulum has common safety problems such as petty crime, nature-related, and even health-related hazards. Still, these things also exist in other places and are not reason enough to remove Tulum from your travel bucket list.
As always, these safety concerns only remind us that, as travelers, we need to be responsible and do our part in staying safe. After all, safety is achievable when we work for it.