Mallorca is one of the most desired locations for tourists during the Summer. Mallorca is known for its serene beaches, limestone mountains, fresh produce, and Spanish architecture. 
It has more than 300 days of sunshine a year, making it among the best spots in the world to bathe in the sun at the beaches and cool down by the sea.
As a tourist, if you want to visit this serene island, one thing you must know about is the language spoken on the island. What is the language that the majority of the people communicate in? 
What is the official language you will find on signboards and maps, and what is the language used in official papers and Bus schedules?
If you are looking for the answers to these questions, then you are in the right place. Here we will discuss the languages spoken in Mallorca and what you need to know about them before your visit. 
This will help make the trip smoother for you and help you communicate with the locals effectively. So, let's get started!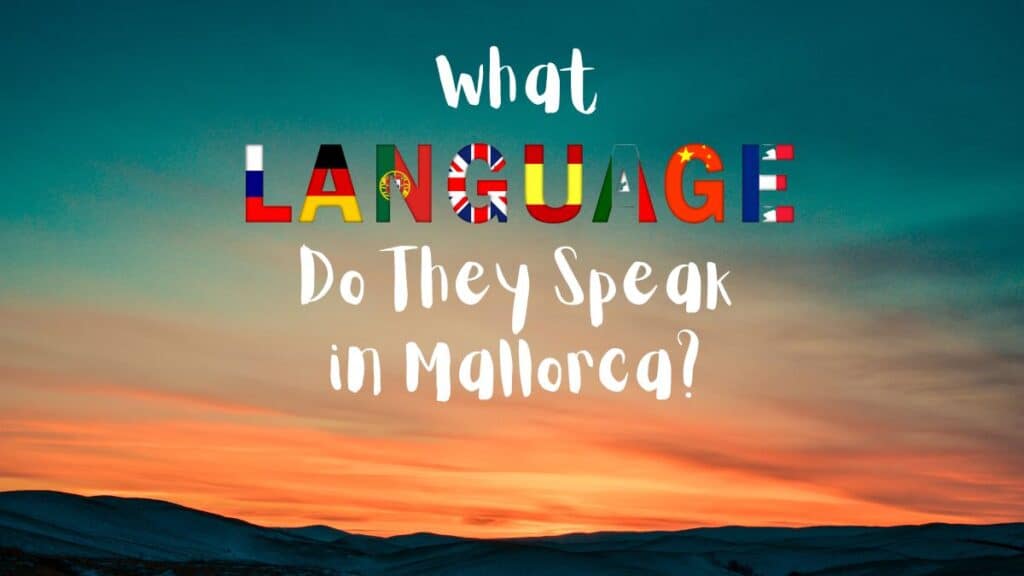 What Language is Spoken in Mallorca?
Mallorca has two official languages. The first one is called Castellano, and the other one is Catalan. The Castellano is a dialect of Spanish spoken in Mallorca. Linguistically, Mallorca's fall into three groups. Pro-Catalan, anti-Catalan, and those who couldn't decide. Today, the third group is dominant among all three.
The first group tends to fully integrate into Catalunya, which speaks the same language. During the Franco dictatorship, some Catalan supporters had to spend a long time in exile.
 Today, they are actively expressing their views at various language conferences, calling for more TV shows in Catalan and funding for events that promote language and cultural peculiarities.
Opposition group, anti-Catalan, sometimes responds to such statements. Even attacks on Catalan television stations have had cases of vandalism of the Catalan symbol. 
There are many supporters of Catalan because the use of Catalan has been banned in Mallorca for many years. Many who have passed a high school diploma under Franco's control find it difficult to speak or write in their native language.
Now we will familiarize you with some terms in these languages that might help you as a tourist on this island. We have discussed some in this article below, and you should learn them as they will make your communication on this island with the locals much smoother and easier.
How to Say "Hello and Bye" in Mallorca
These are some basic words to learn when traveling to Mallorca. These are used for official greetings and salutes. I'm sure the locals will be pleased with it if you use them. If you want to greet someone in Mallorca and say Hi, the word you should use is "Hola. 
Similarly, if you are parting with someone or leaving for someplace, the word that is most commonly used is "adéu."
If you meet someone in the morning and want to greet them with a Good Morning, use the phrase "Bon dia." However, if you feel confident, use the proper term "uep, bon dia, com anam?". For Good evenings, say "bon vesper." Basically, "gracias" is used for "thank you," "de res" is used for "welcome," and "perdona" is used for "sorry."
Language in the Restaurants in Mallorca
English is widely spoken in most bars and restaurants in Mallorca. Still, you may want to ask about the menu using the local language, "Puc veure el menu?". 
Please note that on weekdays, many local bars and restaurants offer "Menu Deldia," which consists of a 3-course meal and a great drink. Immediately before starting a meal, we say "Bon Profit" to wish all guests a delicious meal.
Also read: Is Mallorca Expensive?
Language of Local Markets in Mallorca
If you go to the local market in Mallorca, you can learn useful phrases like "quéé saixò?". What does "what is it?" Mean? This is very practical, especially in the fruit and vegetable field, as many products are labeled with malkin. 
Another expression is "Queva laixo?". Or "Quécosta això?" Or "quantcosta?" This is an expression that asks for the price of an item.
Do They Speak English in Mallorca?
English is not the native language in Mallorca. So, you will not find local everyday folks that can communicate in English. However, since Mallorca's economy is driven by tourism, many of whom are English speakers, you can find staff in local bars, restaurants, and other popular places that attract tourists, many of whom can speak English.
However, Spanish is the standard language for more complex paperwork and legal matters, and you cannot perform any of these tasks in English. 
Hence as a tourist, you should rest assured that you can still communicate in English for most of your needs in Mallorca. Still, it will be convenient if you can learn some phrases and words in the local language.
Do They Speak Spanish in Mallorca?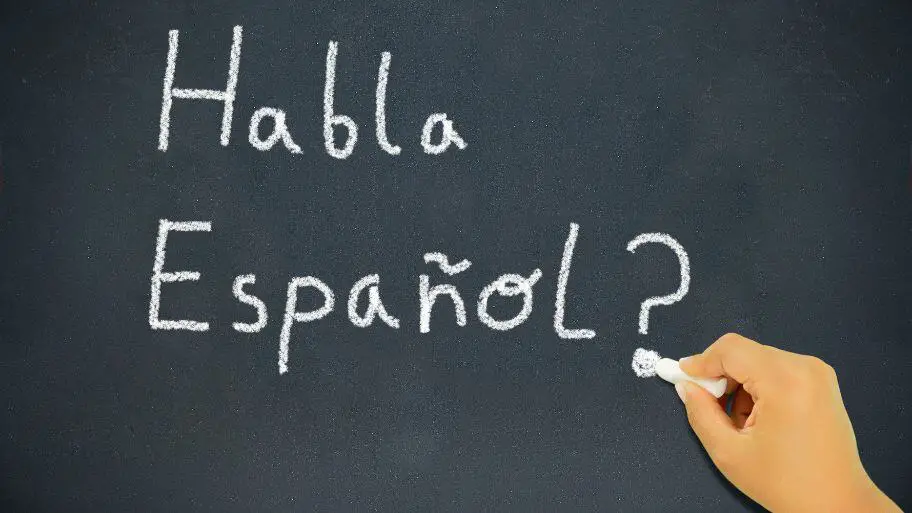 The people of Mallorca speak Spanish (also known as "Castilian" or "Castellano," a variant of Spanish spoken in central Spain) and Mallorca, a language with the same roots as Catalan. 
However, English and German are commonly spoken due to the large number of foreign tourists visiting the island.
The two official languages ​​of Mallorca are Castilla Spanish and Catalan. Hearing talking on the streets among the locals is probably Mallorquí, much like the latter. 
Catalan was created from Vulgar Latin in the Pyrenees between France and Spain and diverged from other Romance languages ​​in the 9th century.
In Mallorca, you can see that the street signpost is in Catalan, not Castilian. Mallorcans survived centuries of invasion and repelled, becoming a patriotic island and regaining part of their history. 
At the same time, they understood the importance of tourism to their economy and learned to respond to their "visitors." So, you are free to choose the language you like with the locals, they welcome you equally! 
Is Catalan Spoken in Mallorca?
Catalan is spoken widely by the people of Mallorca. However, recent statistics show native Catalan speakers in the Balearic Islands are no longer the majority. However, it is also true that today the language enjoys undeniable social fame. 
Catalan is the language of the Balearic Islands, with dialect variations on each island. Still, all islands have some things in common, such as retaining old forms that are no longer used elsewhere. There are "salty" articles instead of el, la, and lo.
Palma de Mallorca is the capital of the island, where the language is considered an integral part of the Mallorcan culture. The island is made up of two official languages, Castilian (Spanish) and Catalan. At the same time, the local people prefer to speak their native language, Mallorquin. 
However, the locals are capable of speaking many foreign languages. These include English, German and French.
Beautiful resorts and beautiful landscapes combined with the tropical climate attract many visitors to the Balearic Islands. Inside, when peace and tranquility prevail, you can see wooded hills, caves, picturesque villages, magnificent monasteries, and monuments of prehistoric times.
Related article: Which is the Hottest Balearic Island?
It is a known fact that the Balearic Islands were ruled by Phoenicians, Greeks, and Carthaginians, as well as Romans, Moors, and Turks. Catalan immigrants brought their native language to this region when they settled here in the 13th century. And present-day Catalan is the same language.
Mallorca is the largest and most popular island among tourists. The outskirts of its capital, Palma, are adorned with magnificent Gothic cathedrals. The fertile plains in the central region replace the Alpine peaks of Tramuntana.
Check out this article: How Big is Mallorca?
Pleasant weather and picturesque beaches have turned Mallorca into heaven for tourists. The island is known for a number of historical sites like Palma Cathedral and many other architectural wonders.
More on the weather here: Mallorca Weather – Everything you need to know
The local economy of Mallorca is highly influenced by crops and fruits cultivated in the central plains. The staff is fluent in many languages other than their local tongue, including English, German and French. 
Mallorca is famous for being here in the Castle of Mariwent the whole royal family stays every August. This time a sailor regatta is being held for their participation in the King's Cup. At the Castle of Almudaina, there is a formal reception for Spanish kings. That is part of Mallorca history.
This island is very beautiful. There are long sandy beaches (Arenal), open harbors (in Santa Ponsa), and cozy green coasts (Cala Grande, Cala Ferrera). 
The southern part of Mallorca is hot and dry. Some of the most picturesque beaches on the island include Sas Kuvetas and Es Trenc. In addition, Mondrago, Figuera Bay, and Santa Maria Bay are also quite popular. Other resorts are located on both sides of Palma Bay.
Conclusion
Mallorca is a diverse island where people from different walks of life speak various languages. In this article, we looked at all the currently spoken languages in Mallorca, including English and Spanish.
Must read: Majorca or Mallorca: What's the Difference?
Suppose you are planning to visit the island. In that case, this information will come in handy so that you can prepare for a memorable vacation by knowing how to identify common words and communicate with the locals.