Mallorca is, without a doubt, one of the most beautiful tourist destinations in the world. You will find everything from stunning views to amazing attractions when you're there.
Not sure what to do in Mallorca if you're considering visiting for a vacation with your loved ones? Well, if that's the case, then you're in the right place because that's what I'm here to tell you.
In this article, I will talk about Mallorca and what you can do there. This includes water parks, olive oil producers, the old town, cathedral, markets, and beaches, along with all the great activities and places you can visit to make your trip memorable. 
So, without wasting any further time, let's dive in!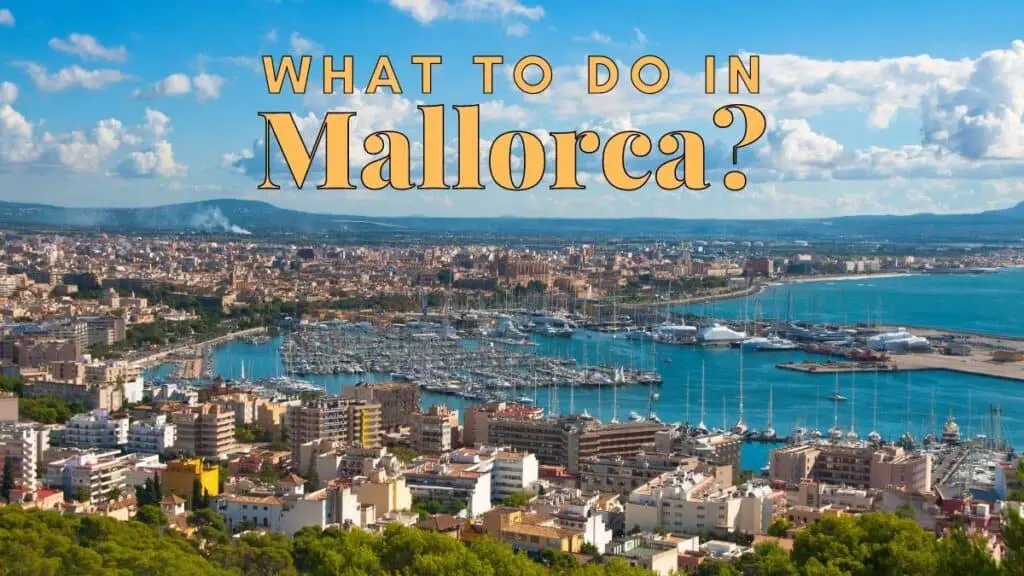 Enjoying the Water Parks
Mallorca has a variety of amazing theme adventure parks in it. Still, two of the most high-quality and popular parks that are always busy throughout the year are Katmandu Park and Western Water Park in Mallorca.
Katmandu Park is a beautiful and vibrant adventure park home to many different attractions and activities you can take part in. From the Katopia Splash Park to The House, Expedition Golf, 4D Experiences, and much more, there is something for everyone there. 
Interested in learning more about the park? Check out this article: Katmandu Park Mallorca – Everything You Need to Know.
On the other hand, the Western Water Park is primarily known to be one of the best water parks in all of Europe. From the Kamikaze attraction to Cola del Diablo, this park is home to some of the most adrenaline-rushing slides and rides in the Balearic. 
So, you should definitely think of checking this park out as well. You can learn more about Western Water Park here: Western Water Park Mallorca.
It's safe to say that when it comes to water adventures, Mallorca has abundant resources and places you can visit. No matter what age you might be, taking yourself and your loved ones to these parks will make for a fun and exciting day. 
Taking the Vintage Train from Palma City to Soller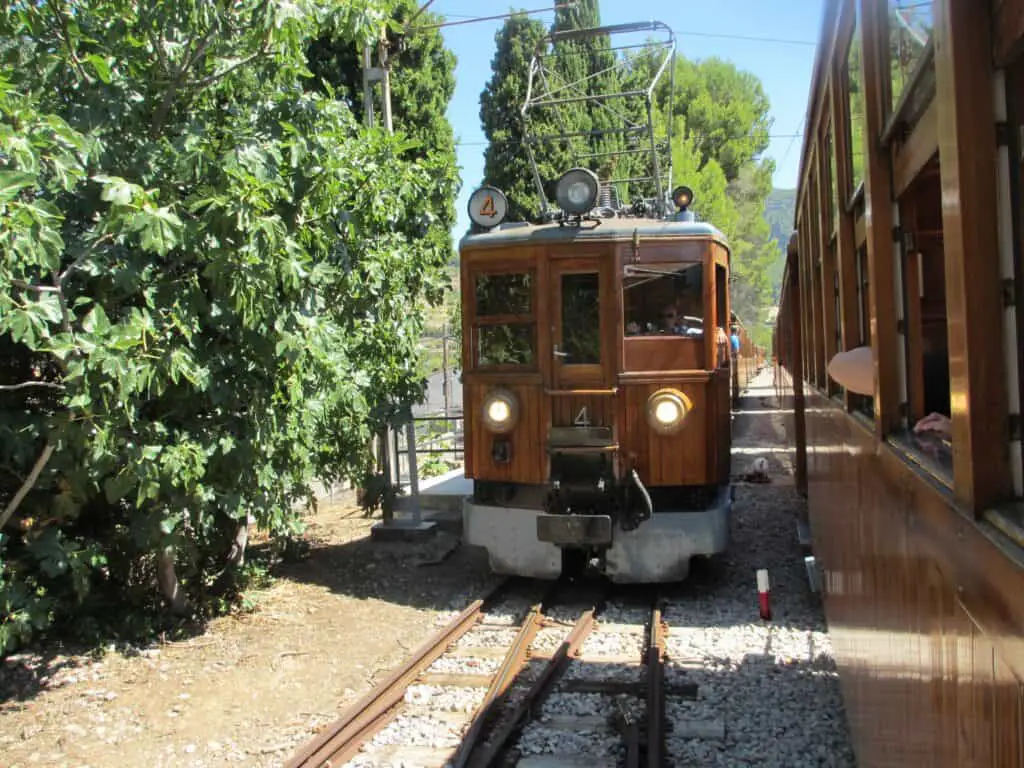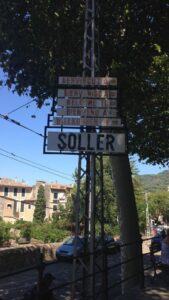 One of the best things you can do in Mallorca is just explores the city. Take a look at the beautiful views, check out the stunning natural scenes, and even record some amazing videos and click epic pictures on the way. And believe me, when I tell you, there's no better way to do that than on a tram or a train.
Lucky for you, if you're in Mallorca, you will get a chance to take the Vintage Train from Palma City to Soller and witness some incredibly beautiful views.
The Vintage Train was started in 1912 and traveled through multiple routes. But the best route is from Palma to Soller and back, which is roughly around an hour's ride each way. On the way, you're going to have one stop, but the scenes and beauty you'll be able to witness will be on another level. So, make sure you take the train with all your loved ones when you're in Soller.
Visit an Olive Oil Producer
Mallorca is known as the best olive oil producer in the world and supplies Olive oil across the whole world. That's why when you're in Mallorca, you should definitely check out the fresh olives and buy olive oil to take with you when you're on the island.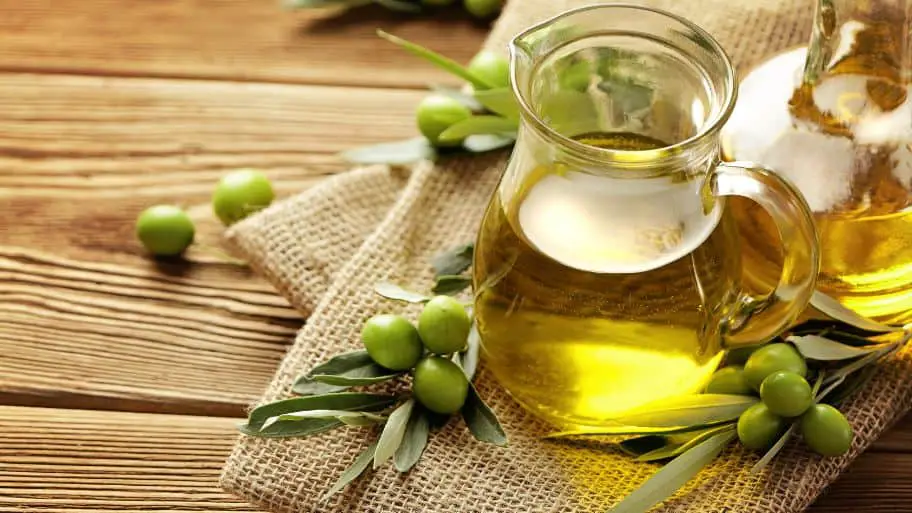 Another great thing that you can do is visit an olive oil producer, which there are a lot of, in Mallorca. One of the most popular olive oil producers is Son Naava, which is a place that receives a lot of visitors all the time. You can learn about the history of Mallorca and its connection to olive oil.
You can gain a lot by visiting a high-quality local olive oil producer in Mallorca. You should definitely take your children, loved ones, friends, and family to see how it is produced and even sample some. It will be quite a wonderful experience and make many memories that will always stay with you.
Explore the Alcudia Old Town
When it comes to the rich history, Mallorca has a lot of it. Mallorca has more than 1000 years of history hidden within it. If you want to learn about the history of Mallorca and the Balearic Islands of Spain, exploring the old town within Mallorca is best.
The Alcudia Old Town is a walled section of the Mallorcan island. It is considered a world heritage site by UNESCO. From the most beautiful 14-century architecture to the amazing houses and huts sealed in time, you'll see quite a lot worth exploring in the Old Town.
There are a bunch of great vintage restaurants and shops that you can also check out. So, taking your loved ones to Alcudia Old Town will be a great decision for you if you're looking to have a fun and educational time when you're in Mallorca next time.
Marvel at the Catedral de Mallorca
Talking about the beautiful architecture of Mallorca containing hints of its culture and history, you have to check out the Catedral de Mallorca. Whether you're a history buff or someone who loves to marvel at beautiful monuments around the world, this place is for you to visit.
The Catedral de Mallorca, originally known as Catedral-Basilica de Santa Maria de Mallorca, is a marvelous piece of Roman Gothic architecture and holds a lot of importance in the Catholic religion. But people from all cultures and religions visit the cathedral and admire its beauty.
The massive scale, as well as the beauty of this cathedral, is exactly why you should definitely make a visit to it. Your friends and family will love exploring the beautiful cathedral in Palma. 
So, make sure you take your time and visit this incredible piece of architecture in Mallorca.
Go to the Beautiful Beaches
Mallorca is right in the center of the Mediterranean Sea within the Balearic Islands cluster, so you can safely say that it is surrounded by some of the world's biggest and most beautiful beaches. Going to the beaches is not even debatable when you're visiting Mallorca.
Cala Formentor, Magaluf, Cala Mesquida, and many others are beautiful beach spots with amazing restaurants, water sports, golden sand, and everything you'd want from a beach visit. 
So, taking your loved ones to these beaches is definitely going to be a great decision. There will be adventures and excitement for kids, adults, and senior citizens altogether because these beaches have so much to offer.
There are a lot of beaches that you can explore when you're in Mallorca. If you want to learn about all of them and why they're so great, here's a detailed article on the Best Beaches in Mallorca that are absolutely worth visiting. Check it out and schedule your tour as soon as possible. 
Check out the Flea and Street Markets
Street food and souvenir shops in the Balearic Islands offer experiences that no tourist should miss. When it comes to Mallorca as well, there are a bunch of amazing multi-cultural flea markets and street vendors offering products and delicious food you can check out when you're wandering around with your loved ones.
One of the most famous flea markets in Mallorca is the Inca Market. You'll find so many amazing vendors there, and the prices of products are also quite reasonable.
Check out this article: Is Mallorca Expensive?
So, without a doubt, you should definitely experience the flea and street markets of Mallorca when you're there with your family and friends. It will be a great one.
Want to buy some Mallorca Pearls? Check out this article: Mallorca Pearls – All You Need to Know
Spend Time at the Farmer's Markets
Mallorca is home to some of the most delicious, fresh, and tasty farm-grown vegetables and fruits that are supplied to various parts of Europe. If you're thinking of eating a delicious home-cooked meal when you're in Mallorca, visiting one of the many amazing Farmer's Markets should definitely be on your bucket list.
You can find all kinds of delicious and fresh produce from olives to eggplants, tomatoes to herbs. You can go to Arta Market, Pollensa Market, Mercado de Santa Catalina, and many other markets to have a wonderful time with nature's best offerings. Take your loved ones with you; it will make for some great memories that you should definitely live.
Wrapping Up
Mallorca is a popular destination for tourists all year round. It is not just a beautiful place to visit but also one that offers tons of activities for the entire family. If you have wondered what activities are most popular among tourists, this post is for you.
What if it rains? Check out this article on things to do then: What To Do in Mallorca When It Rains?
Here we looked at various places you can visit with your family while vacationing in Mallorca. We also discussed some of the activities that you shouldn't miss out on while visiting this side of the world. Now, start packing your bags and look forward to a wonderful vacation!