Few things are more beautiful than experiencing the native wildlife while traveling or on vacation, but you need to make sure you are visiting while they are around and active. So, when can you see turtles in Akumal?
You can see turtles in the town of Akumal all year round, although they are likelier to be on the beaches over the summer. The turtle nesting season is from May to around June, which is when they spend more time on land. The beach itself is open from 9:00 AM to 5:00 PM, and it's best to try and visit early in the day.
Read ahead in this article to find out all you need to know about the turtles in Akumal and how you can increase your chances of getting up close and personal with these beautiful animals.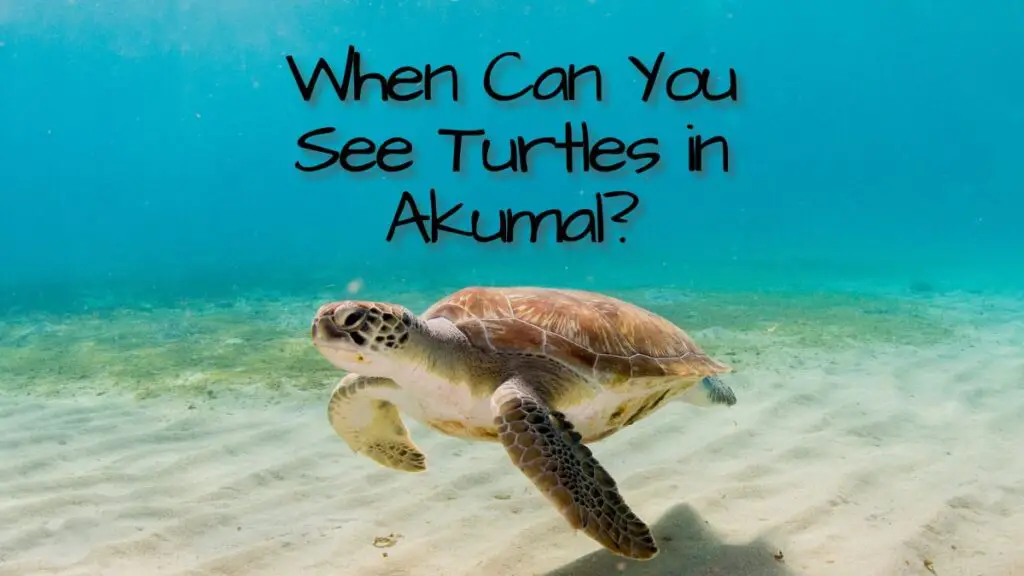 Are There Turtles in Akumal?
Green sea turtles are among the largest ocean-dwelling turtles on the planet, and they are an increasingly rare sight to behold. They are officially considered an endangered species by the International Union for Conservation of Nature, although their numbers are believed to be slowly increasing.
Fortunately, you can still see these beautiful creatures in Akumal in Mexico, where they spend a lot of time. The town of Akumal is on the Mexican Riviera Maya, and it is famous for its turtles. Tourists travel from miles around to see them almost every day.
The Akumal bay is home to hundreds of turtles throughout the year, making it one of the very few places around the world where they can reliably be found. The name of the town actually means "place of the turtles"!
Where Can You See Turtles?
The town of Akumal is located between Playa Del Carmen and Tulum, and it's the perfect place to visit if you want to see turtles. The nearest airport is Cancun International Airport, which is only 1.5 hours north.
Did you know this: Can You Drive to Cancún From the United States?
The turtles themselves spend a lot of time swimming in the ocean, but they do climb up onto the beaches as well. You can swim out from the beach and hope to spot a turtle, or you can pay to go on a tour that will take you to the more populated areas.
There are very important guidelines that you need to follow to make sure that you are respecting the turtles. You cannot touch the turtles, and you must always keep a reasonable distance. They need to have enough space to allow them to continue swimming uninterrupted.
What is the Best Time to See Turtles in Akumal?
Although the turtles can be found in Akumal all throughout the year, there are certain times when you are more likely to see them. From May to around June is when the turtle's nest, so they spend more time actually on the beach.
Akumal Beach itself is only open from 9:00 AM until 5:00 PM, so you need to make sure you visit between these times.
Read more here: Akumal Beach – Things You Need To Know!
Most people recommend that you try and see the turtles early in the morning when they are more likely to be out and about. It's also a good idea to try and arrive in the area before midday when the crowds start to get a little bigger.
It's a lot easier to see the turtles on a bright, sunny day without too much wind because you want the water to be as still and clear as possible! That's another reason why it's best to get there early. When more boats are in the water, the fine sand on the ocean floor gets stirred up, making it harder to see the turtles.
How Much Does It Cost to Snorkel with Turtles in Akumal?
There are many different private snorkeling tours that you can choose from in Akumal, and the prices vary greatly depending on the season. Accessing the main beach costs around 100 pesos ($6 USD), and the snorkeling tours themselves generally cost around 450 pesos per person ($22 USD).
You can book ahead of time, but you will also come across many different tour guides and ticket sellers on the beach when you arrive.
Related article: Best Way to Get Mexican Pesos
Can You See the Turtles From a Boat in Akumal?
If you don't feel like swimming, there are also options for boat tours at Akumal as well. Tours often cost between 500 and 700 pesos ($25-$35 USD), and the water is generally clear enough that you can see the turtles without getting in yourself.
You do need to make sure you know what you're paying for before you book, though, as some of the boat tours are one-way trips that will drop you off and let you make your own way back.
Can You Swim with Turtles In Akumal Without a Tour?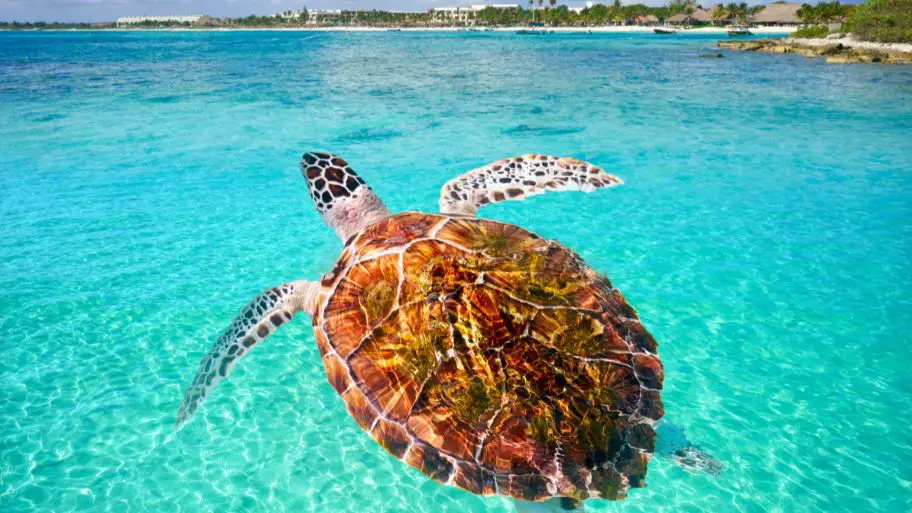 Although you do need to pay a small fee to access the beach, you can technically swim with the turtles without paying for a tour. Unfortunately, you will only be able to swim in specific parts of the water when you are not on a tour, and these are generally the places with fewer turtles.
To give yourself the best chance of seeing turtles, it is usually best to pay for a tour so that you can swim in the areas where they spend most of their time.
Will You Definitely See Turtles in Akumal?
No matter how well you plan or which tours you pay for, you are never guaranteed to see a turtle. They are wild creatures with minds and plans of their own, and some weather conditions can make it nearly impossible to see them.
Akumal is still a beautiful place, though, and the beach is wonderful to visit. Getting the chance to potentially swim with some of the rarest creatures on the planet is an added bonus.
Summary: When Can You See Turtles in Akumal?
So, when can you see turtles in Akumal? Technically, the turtles will be there all year round, though you are more likely to see them at certain times of day and in certain months of the year.
The beach at Akumal is only open from 9:00 AM until 5:00 PM, and you have a better chance of spotting turtles if you visit early in the morning, before the crowds arrive.
In terms of seasons, the turtles nest from around May until June, which is when they spend more time on the beach, though they can be found swimming in the waters around Akumal all year long.