If you're planning a vacation trip somewhere pleasant, chances are you're considering Tulum among the top options. This town has grown from a simple fishing town to a tourist destination that attracts thousands of tourists yearly. If you're unfamiliar with Tulum, you may wonder why this town is so famous.
Tulum became popular for its white sand beaches and crystal clear waters. But, besides the beach, Tulum also has lush jungles that are perfect for excursions, the Mayan Ruins and culture, the picturesque cenotes and lagoons, and the chic lifestyle and upscale yet laid-back nightlife.
In general, Tulum has grown to be one of the most popular tourist destinations around the world. Thus, when planning a vacation and choosing a destination, you'll want to know more about what Tulum offers.
In this article, we'll cover everything that makes Tulum popular. This way, you can have an idea about this laid-back town and why it's worth visiting for your vacation. After reading, this place will surely entice you to book a flight and accommodation and head to this town instantly!
Let's get started!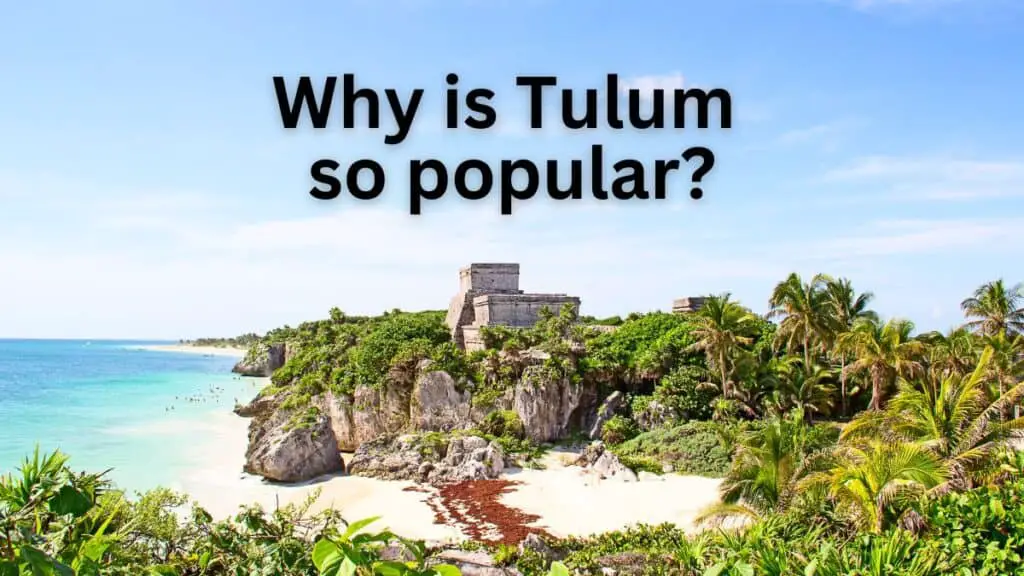 8 Things That Make Tulum Popular
If you've searched about Tulum, you can find plenty of things to do around this town. However, eight main things make this town attract thousands of travelers every year, and they are as follows:
1. Great Beaches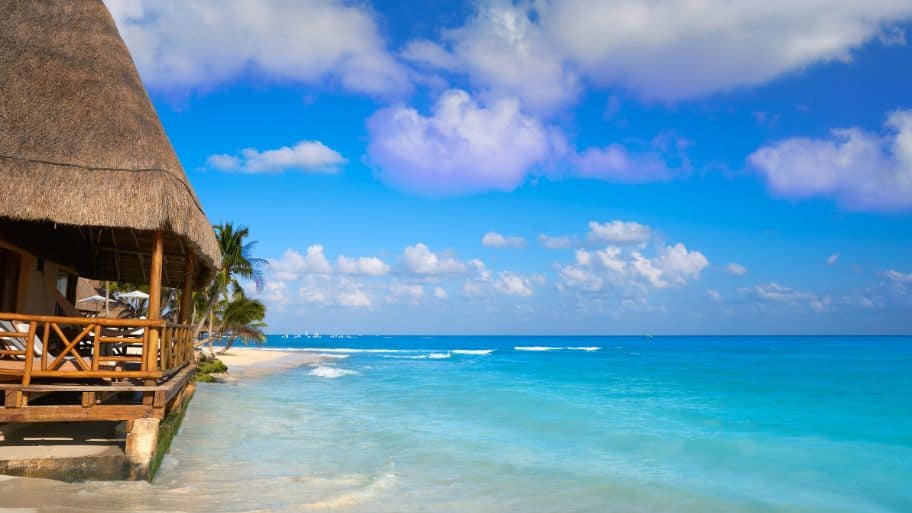 Tulum houses some of the best beaches in Mexico and the world. This beach town houses a long stretch of white sand beach divided into three main areas, each with different beaches. 
Every beach in Tulum has that fine white sand and crystal clear turquoise waters of the Caribbean sea. As such, it's one thing that makes this simple, laid-back beach town feel like paradise for every traveler.
Further, this town's relaxing yet upscale vibe makes it an excellent destination for couples, families, and almost every type of tourist.
If you want to learn more about the beach, read: Best Beaches in Tulum.
2. Lush Jungles 
Tulum's lush jungles make it an ideal spot for activities and excursions. But it's also the lush greeneries that make Tulum a town centered on healing and relaxation.
As such, many of the accommodations here are inspired by the jungles, featuring plunge pools amidst trees and lush greeneries. As a result, many people feel nature's relaxing vibe in town.
Overall, Tulum's location, surrounded by jungles and beautiful beaches, has made it an exciting town to relax and enjoy. If not for the jungles, Tulum might be just another typical town only meant for beach time.
3. Mayan Ruins and Mayan Culture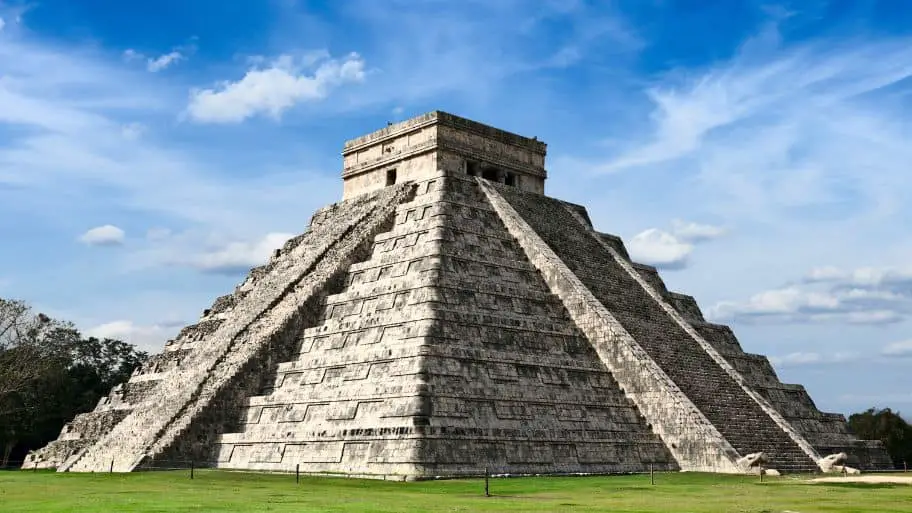 One of the first things you'll find when you search for Tulum is the pictures of Mayan ruins. In general, Tulum is the town where the Mayan civilization flourished. 
Here, you can find Tulum Ruins, situated on a beautiful cliff that overlooks the beautiful waters of the Caribbean sea. 
Besides these iconic Tulum ruins, you'll find other Mayan ruins near the town. As such, it's an ideal place to see the ancient structure and enjoy some time learning about the ancient civilization.
These Mayan ruins are not just the only thing in Tulum that speaks of Mayan civilization and culture. The Mayans also inspire some of the healing centers and some activities.
For instance, some healing activities, ceremonies, and other stuff are based on the Mayan Culture. Such a thing also attracts many people, making Tulum one of the popular places where you can enjoy many things.
4. Cenotes and Lagoons
Even if you're not a fan of beaches, Tulum still makes a perfect destination because of its cenotes and lagoons. 
Cenotes are sinkholes or caves that, over time, have filled with extraordinary, clear groundwater and rainwater. They are usually found in sedimentary limestone rocks.
While Mexico is known for its many cenotes, Tulum and the neighboring towns contain hundreds of them. 
As such, you'll find some of the best cenotes in town, each providing a beautiful scene of nature and even rich marine life worth seeing through diving and snorkeling.
In short, these cenotes and lagoons make Tulum a haven and a bucket list destination for hobbyist snorkelers, divers, and even beginners and experts.
Now, if you're only staying in Tulum for a limited time and want to explore the best options, read our article about the Best Cenotes in Tulum.
5. Chic Lifestyle and Nightlife
Another thing that makes Tulum popular is its simple yet chic lifestyle, which includes a laid-back yet upscale nightlife.
As a quiet town, Tulum is unlike Cancun and other cities with the best commercial establishments.
However, the goal of Tulum is to be that relaxing spot where you can chill and enjoy some time without doing much. One thing to note is the upscale nightlife with Tulum's bars, whether on the beach or in Pueblo. If you want to know more about this matter, read our article about Tulum Nightlife.
Here, you can enjoy a chic lifestyle that's aesthetically pleasing to the eye. The outfits and the design of establishments like hotels and resorts make Tulum a place that attracts fashion-fueled travelers.
Further, this chic lifestyle blends well with the beauty of Tulum as a tropical town. Many people gather in Tulum to enjoy some time nightlife while still in relaxed mode. 
6. Wellness and Healing Activities and Ceremonies
One thing to note is that not everyone who visits Tulum goes there for the beautiful beaches and other destinations. Instead, some people visit Tulum to retreat from a busy life, relax, unwind, and recharge.
Tulum's laid-back nature makes it an ideal destination for people who want some peaceful time to rest. However, we know that the way of life often requires lots of energy, which can be draining.
As such, some people visit Tulum to retreat to a peaceful place. Here, they enjoy wellness and healing activities such as spa treatments, yoga classes, and healing ceremonies like Temazcals and sound healing.
Whether you notice it or not, people who return from vacations often feel more tired, as they do lots of activities and things during their vacation rather than resting. 
If you're in Tulum, these healing and wellness-centered activities will give your mind and body the necessary treatments. As such, you'll feel energized and refreshed once you leave town. 
If you want to know more about spa options in Tulum, read our article about the Best Spas in Tulum.
7. Friendly Locals
If there's one thing that makes people come back to a destination or makes them stay longer, it's the locals. The locals in Tulum are known for being friendly, accommodating, and helpful. Here, you can ask for tips, places to eat, and places to visit, and each one will gladly help you. 
Tourists need to experience Tulum from the perspective of locals. As such, blending in and living with locals is one of the things that make most travelers' stay in Tulum more enjoyable.
8. Romantic, Relaxing, and Intimate Vibe
As I mentioned earlier, Tulum is a laid-back natured town. You can enjoy this town's laid-back nature with a romantic, relaxing, and intimate vibe.
Overall, Tulum's popularity made it lured more tourists and crowds. Nonetheless, Tulum retains its peaceful vibe, and you can still enjoy some hidden or less crowded spots if you want to enjoy a spot to yourselves.
Further, most hotels and resorts design their establishments to give their guests an intimate vibe.  
For this reason, Tulum is popular for couples searching for a place to relax and enjoy some time together without worrying about the crowds. If you want to know more about this one, read: Is Tulum a Good Place for Couples?
It's also a perfect destination for any traveler who wishes a peaceful setting. Here, they can retreat for a while from the hustles of life.
Conclusion
Overall, Tulum offers a lot of things for its guests, making it one of the most popular destinations in Mexico and the world. Combining these eight things is undoubtedly a treat for travelers who want to enjoy a wholesome experience during their vacation. 
As such, it's not surprising to know why many people choose this town as the ideal destination. However, if you're also considering Tulum, you're definitely in for a treat!