Cancun is one of the places in Mexico that attracts millions of tourists annually. A large number of tourists means the place has plenty of accommodation options. However, if you're planning to vacation in this city, you may find the hotel options overwhelming.
For this reason, we made this article to help you choose the best type of hotel in Cancun for you. This way, you can see the best options and book the ideal accommodation to suit your preferences and needs.
Without further ado, let's get started!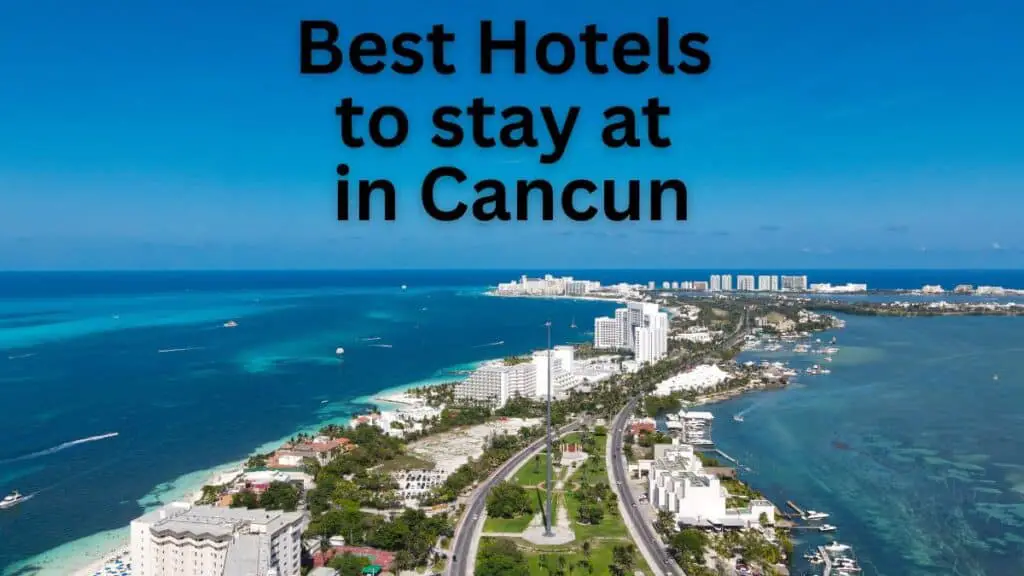 Types of Hotels Based on Travelers
When searching for a hotel, the first thing to understand is what type of hotel you're searching for. By doing so, you can narrow down your options. Here are some of the types of hotels to search for based on what kind of traveler you are:
Hotels for Singles or Solo-Travelers
Cancun is a city that attracts all sorts of visitors, but most of the ones visiting the city are solo travelers, backpackers, and singles. 
Now, if you're a single or a solo traveler visiting Cancun, you might be searching for budget options. And it's usually the case if you're still a college student.
Still, booking a hotel or a resort within the Hotel Zone is best if you're visiting Cancun alone. This way, you can have everything you need and avoid going Downtown as much as possible.
The accommodation options in Cancun's hotel zone are less affordable than downtown ones. However, it will save you from the travel time and hassles of commuting and let you enjoy Cancun at its best.
To help you decide, we made the list of the five best resorts you can book if you're a single or solo traveler visiting Cancun. To know more, you can read our article about the Best Resorts in Cancun for Singles.
Hotels for Families
Families and large groups also visit Cancun since the city houses some of the best all-inclusive resorts and hotels worldwide.
If you're unfamiliar with all-inclusive accommodation, these hotels will take care of everything you need, and you only need to pay. 
This accommodation works well for families since every member will enjoy it without the parents or grown-ups getting stressed due to planning. 
An all-inclusive resort suits every family since it already includes food, accommodation, and activities, and it offers different types that suit adults, children, and teens. 
To know your best options, read our Cancun All Inclusive Family Resorts article to learn more.
Hotels for Party-Goers
Of course, Cancun would only be complete with mentioning the parties and the wild nightlife. In most cases, some people will only visit Cancun to party.
If you're among these travelers, you can maximize your time in Cancun and enjoy the parties and nightlife best when you book hotels that host them.
These hotels are all located in the center of the Hotel Zone, and it's also near the city's party zone, which means it's either a short walk or a drive away if you want to do some bar or club hopping.
To know more about the best options, read our article about the Best Party Hotels in Cancun.
Hotels for the Chic and Stylish
When we speak of tourists, there will always be those who prefer to do so in style. Cancun's a beautiful place with stunning beaches and a luxurious vibe. As such, many visitors in the city want to blend and always want to enjoy a chic vacation.
If you're the same, the best accommodation option for you would be boutique hotels. If you're unfamiliar with it, boutique hotels are small but stylish.
These hotels only accommodate a few guests at a time. As such, it ensures personalized accommodation that massive resorts and hotels can't do.
You can find chic boutique hotels within the Hotel Zone and Downtown. However, most of them are found in the latter. 
Boutique Hotels may not offer beachfront access, but they are usually easy to reach and near some popular destinations. 
Another thing to note is that these hotels are usually more affordable than all-inclusive and luxury resorts, but they remain stylish. 
If you want the best options, read our article about the Best Boutique Hotel in Cancun to learn more.
Hotels for Luxury and Comfort Lovers
Since most people see Cancun as a dream destination, they want to enjoy the best out of the place since they would likely visit it once in their life. Therefore, if you have the budget and feel the same, the best accommodation for you is a luxury hotel. 
We know it can be intimidating once you see quite a high price for such accommodation. After all, Cancun is a beautiful place you'll enjoy regardless of where you stay.
Nevertheless, the high-end amenities, features, and first-class accommodations will always make a big difference to anyone's vacation. 
Of course, a luxury hotel will only be an option for those with a limited budget. However, if you have a budget, you'll enjoy a memorable vacation in Cancun by booking a luxury hotel.
You might choose the best when you're ready to spend more on luxury accommodation. For this reason, we rounded up the Best Luxury Hotel in Cancun to help you choose the best and maximize your budget's worth.
Hotels for Beach Lovers
Cancun's stunning beaches will always be the best thing about the city, which is usually the main reason many flocks to this city during the dry season.
Now, while the entire hotel zone boasts of the best beachfront hotels in the city, you may still find particular hotels having clean and suitable beaches for swimming and enjoyment.
If you love the beach and plan to spend your vacation amidst the fine white sands and crystal clear turquoise waters of Cancun, then a beachfront hotel is the accommodation for you.
If you're wondering which hotel offers the best beach experience and setting, read Which Hotel Has the Best Beach in Cancun?
Where to Stay in Cancun: Downtown or Hotel Zone?
When deciding on where to look for hotels or accommodations in Cancun, the first thing you need to consider is the area. You'll generally find two main areas in Cancun: Downtown or the Hotel Zone.
The short answer is that you should stay in the hotel zone. However, it doesn't mean you should not consider Downtown as well.
Cancun Hotel Zone
If you stay in the Hotel Zone, you'll be in the middle of the activity in this well-known Caribbean vacation spot. It also means that the most stunning beaches in Mexico are accessible on foot. 
Additionally, if you're spending your days in the Hotel Zone, you can bet you'll be resting your head in a luxurious atmosphere.
The Hotel Zone is for you if you enjoy going out and about in the evenings. It provides a carnival of pleasures away from the opulent resorts and picture-perfect beaches. Punta Cancun is well-known for having a thriving nightlife.
Downtown Cancun
Downtown, despite what the name would suggest, is a considerably more relaxed neighborhood when compared to the Hotel Zone.
The majority of Cancun residents may be found around the downtown area. Most people live here and travel to the Hotel Zone to work in one of the many hotels, taverns, or restaurants.
The crowded Mercado 28 area is arguably the most significant area to stay in because it puts you roughly in the middle of the area. However, most of the lodging options Downtown will be lodges and budget motels.
While exploring Downtown, you'll likely discover that most businesses are less expensive than their counterparts in the Hotel Zone.
Conclusion 
One of the best things about Cancun is that it offers plenty of accommodation options to suit every type of traveler visiting the city. Here, you can find budget and high-end hotels, beachfront hotels, party hotels, and even accommodations designed to suit families, couples, and singles. You only need to know your preferences and needs, and with this guide, you can get the best options for you.
Another thing to note is that you don't need to stress much about missing out, even if you stay in a particular area. You can thus take a widespread bus from one area to the other for roughly 60 pesos. As such, it's not a big deal whether you book a hotel in Downtown Cancun or the Hotel Zone.