Cancún is a beautiful city filled to the brim with wildlife attractions and natural beauty for tourists and residents alike to appreciate. When you visit, be sure to set aside time to see the amazing wildlife.
You can find wildlife in Cancún in several ways, including guided tours and scenic travel routes scattered throughout the city. There are also several zoos and natural reserves that boast lots of unique animals as well.
With so many amazing wildlife adventures, Cancún is an amazing place to spend a vacation with the whole family. The rest of this article will walk you through the top must-see places in Cancún for crocodiles, monkeys, and other wildlife adventures.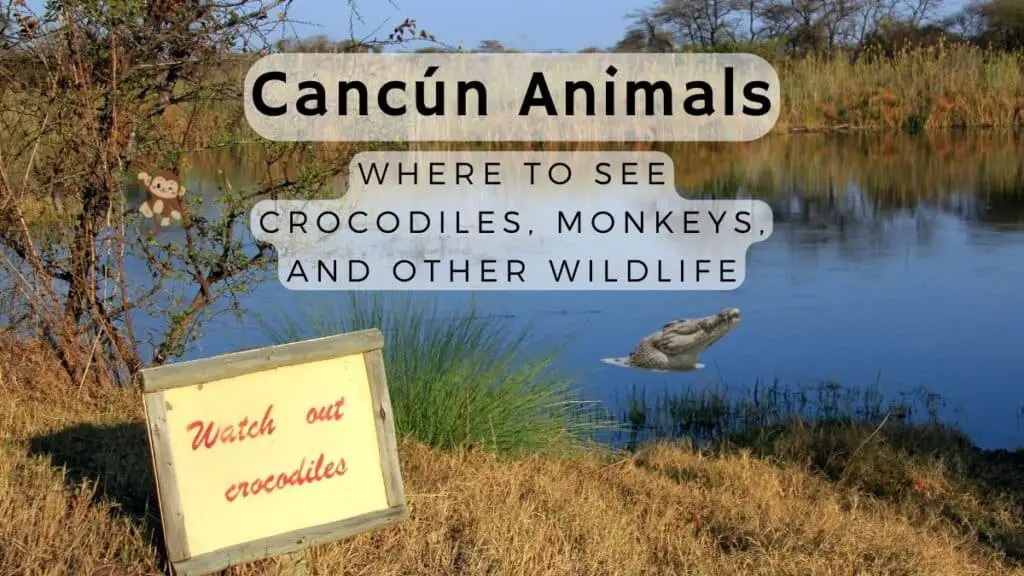 What Kind of Animals Are Common in Cancún?
Cancún has a tropical climate with a wet and dry climate, boasting steady warm temperatures year-round. This makes Cancún the perfect place to visit to see a range of tropical wildlife. The following list includes nine of the most common yet beautiful animals in Cancún.
Manatee
Spider monkey
Sea turtle
Iguana
Anteater
Whale shark
Barracuda
Crocodile
Mexican Racoon
Of course, you can expect to see a myriad of species during your visit to Cancún, but these are some of the most popular wildlife sightings you can hope to experience during your stay.
Where to See Crocodiles in Cancún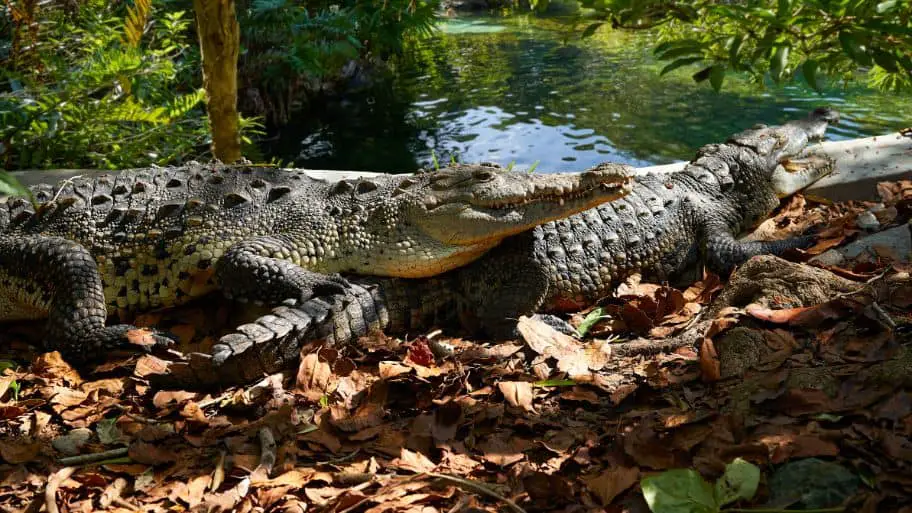 Crocodiles are big, majestic, and truly one-of-a-kind apex predators, which means that everyone wants to see them in their natural habitat. In Cancún, you can expect to see mostly American Crocodiles.
Croco Cun Zoo
Croco Cun Zoo is a special experience for those who want a guided tour of crocodile, monkey, deer, and parrot habitats. You can also interact with them safely. Interact with wild animals, feed the deer, and walk among the crocodiles.
You can also see unique species like the hairless dog Xoloitzcuintle, which has been around for over 3000 years. Croco Cun zoo also features wild cats like the tigrillo and the ocelot. All visits feature a 60–75-minute tour and the option to add a food bag for feeding the wildlife. If you want to see crocs up close and personal, Croco Cun has you covered.
Hotel Zone Lagoon
If you head out onto the Hotel Zone Lagoon, there's a good chance you can see a wild crocodile up close and personal.
They are plentiful along the lagoon, and if you go walking around the area, you'll want to keep your eyes open for sleeping crocs near the path! If you enjoy playing golf, then you'll probably spot some crocs lounging around near the golf course of the Hotel Zone Lagoon.
Nichupte Lagoon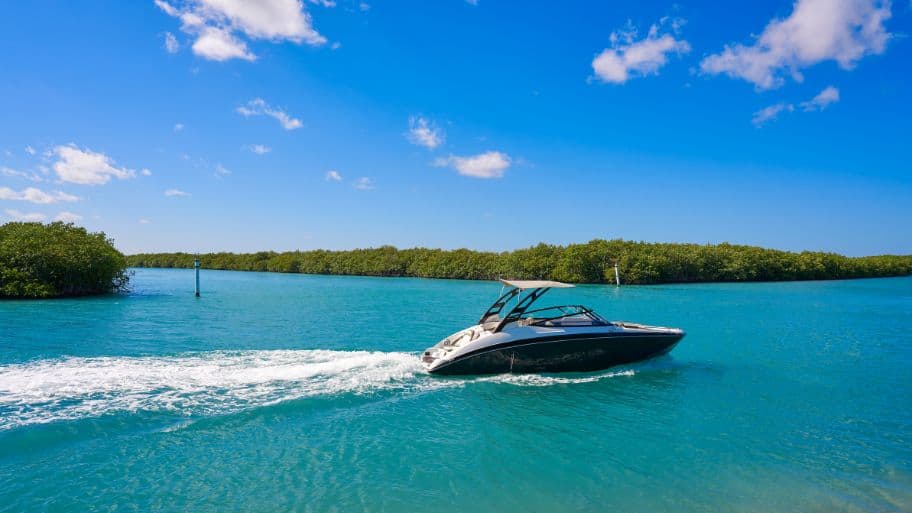 Nichupte is a great place in Cancún to see crocodiles in their natural habitat. A three-hour sunset cruise will take you through the winding waterways through the mangroves, an area rife with migratory birds, crocs, and other native wildlife.
Casa Cenote Crocodiles in Tulum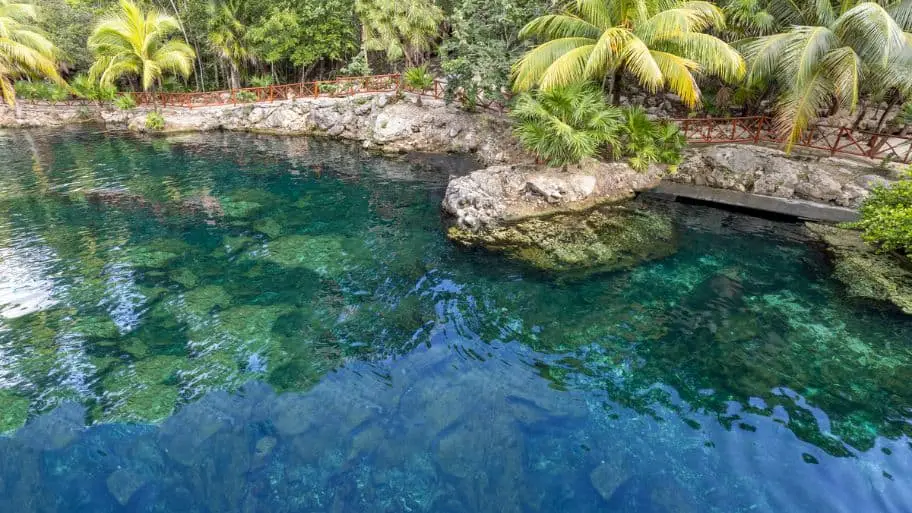 If you want to go swimming with the crocodiles in Cancún, then Tulum is the place for you. Located just 15 miles from Tulum, Casa Cenote offers the chance to snorkel in crocodile-habited waters. It costs only $25 per person, plus an extra $5 for a GoPro.
The water is incredibly clear and allows you to spot fish and blue crabs on the floor of the cenote. Crystalline water and flickering beams of sunlight make it a truly enchanting experience, but—oh, yeah. There are crocs in Casa Cenote too.
You might spot Pancho, the resident croc relaxing on the banks or swimming nearby. If you want to catch a glimpse of some wild crocs and enjoy a snorkeling adventure, Casa Cenote is the place for you.
Mangroves of Cayo Centro
Cayo Centro, a part of Banco Chinchorro, boasts the largest number of crocodiles in the region. You can take a tour through the mangroves or go kayaking in crocodile waters. For a chance to see them up close and personal, Cayo Centro gives you an excellent opportunity.
Just exercise caution while among the wildlife and show respect. The best and safest way to experience these majestic creatures is to observe safely from a distance.
Where to See Monkeys in Cancún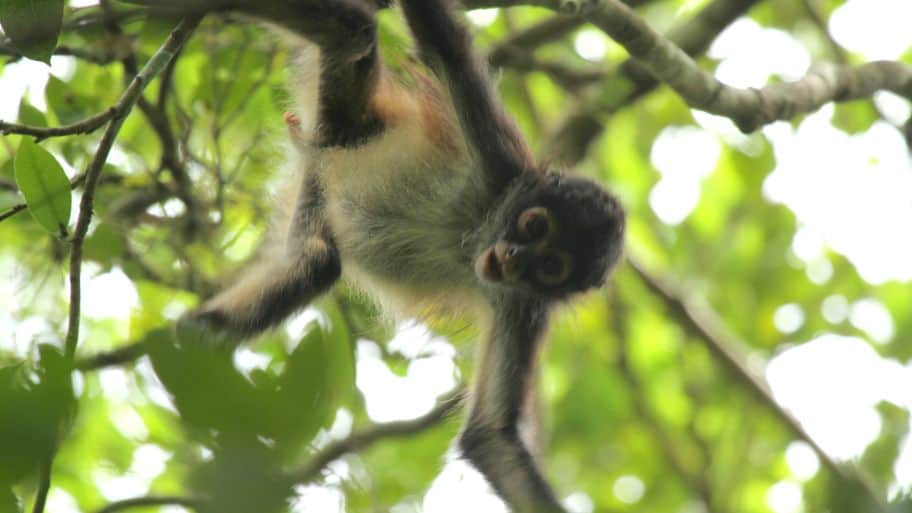 Cancún plays home to several species of monkeys that are great to see on tours. You're most likely to spot the spider monkey or the howler monkey on your travels through Cancún.
Or, more likely, you'll hear them. Howler monkeys are the loudest animals on Earth—you can hear them from a whopping three miles away. When you're on the lookout for a troop of monkeys, check the treetops. Howler monkeys are incredibly lazy and spend up to 80% of their time relaxing.
Spider monkeys, on the other hand, are quite athletic, with their tails being strong enough to hold their body weight and their arms capable of propelling them 40 feet in just a single swing.
Xcaret Park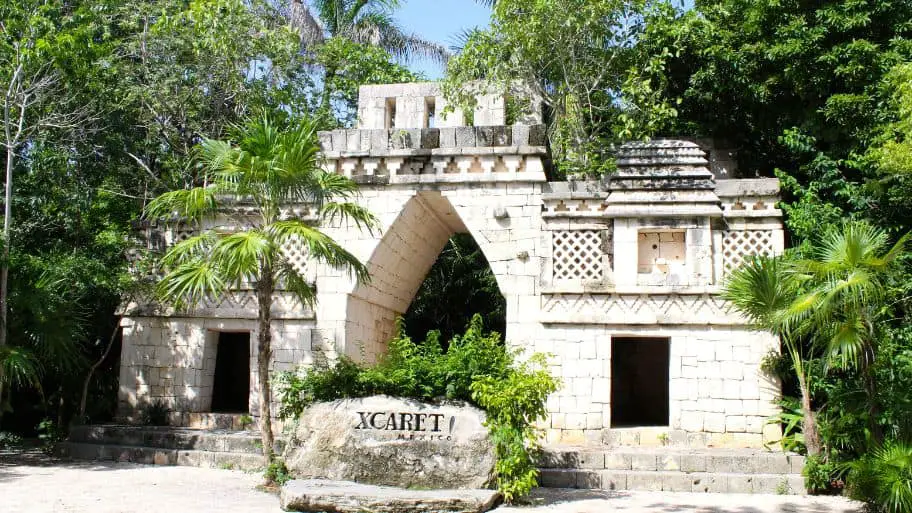 A coastal resort town in Mexico known for its beautiful coral reefs and crystalline beaches, Playa del Carmen, is a great day trip if you want to see monkeys. In Playa del Carmen, you'll find Xcaret Park, which offers a wonderful chance to spot monkeys, as well as a plethora of other wildlife.
Follow the Tropical Jungle Trail, and you'll arrive at Monkey Island, home to both the howler and spider monkeys, both of which are endangered species. Watch live feedings and training sessions, or take a guided tour of this beautiful park.
You can also see other animals, like regional flamingos that make southeastern Mexico one of their main nesting areas. Bat cave offers a chance to visit a cave that's home to hundreds of bats roosting in the cracks and crevices.
Tapir territory allows you and your family a chance to see the friendly tapirs, whose muzzle is used as a helping hand to consume food. You also have the opportunity to snorkel and explore Mayan ruins on your journey.
Sian Ka'an Biosphere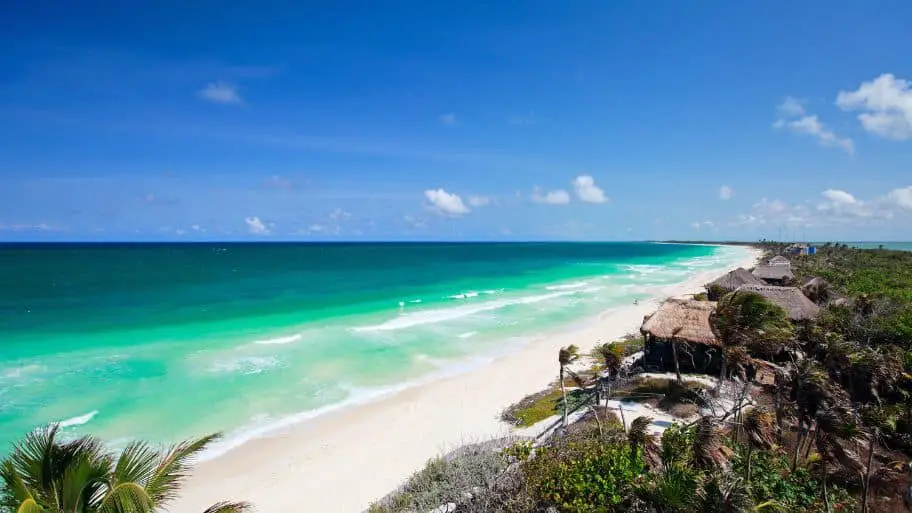 The Sian Ka'an Biosphere covers 2000 square miles, featuring tropical forests, mangroves, beaches, and wetlands, creating an ideal monkey habitat.
A guided tour offers the best experience since the land is so massive. Tour guides have the advantage of knowing where monkeys like to hang out, so a day tour of the Sian Ka'an Biosphere gives you the best chance to spot monkeys on your trip to Cancún.
Punta Laguna Monkey Reserve
Another ideal location for seeing monkeys in Cancún is the Punta Laguna Monkey Reserve, which is famous for its population of spider and howler monkeys. You can hike through the forest to watch the monkeys in their natural habitat, exploring the various nature trails along the way.
A guided tour is usually the best option if you want to guarantee that you'll see monkeys since the guides know where the monkeys typically like to spend their time during different parts of the day.
There's also a variety of other great activities to fill your time, such as visiting a real archaeological site, going on a zipline adventure, and canoeing across the lagoon (crocodiles, anyone)?
A nearby Mayan village also offers a way to see indigenous lifestyles. You can tour the thatched-roof houses and support the local community.
Iberostar Tucan
If you're feeling fancy, the 5-star Iberostar Tuscan Hotel offers a chance to see the wild howler monkeys that call the resort home. Rumor is that you might even spot a monkey visitor on your balcony.
From the view of your room, you might even see monkeys moving around in the treetops below.
The Jungle Place
One of the best sanctuaries to both see and support the population of monkeys is The Jungle Place. Be aware that it is a good way out from Cancún (about an hour and a half), so you're probably looking at a day trip for this adventure. It's worth it, though.
You can see spider monkeys up close and personal, and your entrance donation goes to support monkeys that have been victims of illegal pet trading, habitat destruction, or injury. These are monkeys that are no longer capable of surviving in the wild, and The Jungle Place offers food, shelter, and medical attention to these monkeys.
Conclusion
There's no shortage of wildlife in Cancún—you just have to know where to look! From nature reserves to lagoons, spotting crocodiles, monkeys, and other wildlife is a breeze.
You can go the traditional route and visit zoos and sanctuaries that offer you a chance to get up close and personal with your favorite local wildlife animals, or you can go off the beaten path and hike around the forest in the hopes of spotting a relaxing howler monkey.
However you approach your Cancún travel adventure, just remember to respect the wildness of these animals and observe safely from a distance.
Check out other amazing things you can do in Cancun in this article: What to do in Cancun.