Lanzarote is one of the best tourist spots globally, filled with amazing beaches, modern malls, fantastic restaurants, and tourist attractions you will not find in any other place.
Lanzarote Underwater Museum is one such attraction that has recently become even more popular, mainly for tourists.
It offers an opportunity for underwater diving and for witnessing some of the most impressive sculptures of Jason deCaires Taylor, which is something unique and exciting. There are different options available for experienced and certified divers and those with no prior experience of diving.
Lanzarote is privileged to be home to Europe's first underwater museum. So, if you plan to visit this place in the near future, it is highly recommended that you check it out.
In this article, I will talk about the Lanzarote Underwater Museum, what it has to offer, diver packages and ticket prices, opening and closing times, and everything in-between. So, without wasting any further time, let us get started.
Lanzarote Underwater Museum
The Lanzarote Underwater Museum is an underwater museum where visitors can dive amongst the statues and sculptures of artist Jason deCaires Taylor, who creates the most beautiful and high-quality underwater sculptures.
Jason deCaires Taylor is a well-known artist famous for creating the world's first underwater sculpture park in the Caribbean and a beautiful museum in the Mexican region.
This museum is the very first underwater museum in Europe. It was opened to the public in 2016. The Museum is located in a sheltered area near Coloradas, Playa Blanca, Lanzarote.
Read more about Playa Blanca here: Playa Blanca – «The White Beach»
Ever since the opening of the Lanzarote Underwater Museum, it has become one of the most visited tourist attractions and even a highly regarded local attraction among the residents of the Island. So, visiting with friends and family will be worth your while.
How deep is the Lanzarote Underwater Museum?
The Lanzarote Underwater Museum is around 12-14 meters deep near the Coloradas region of Playa Blanca. All statues and attractions in the museum are placed at this depth.
However, how deep is the Lanzarote Underwater Museum itself is not just knowledgeable but also interesting. Underwater museums do not need to be deeper than 15 meters to be wholly submerged and enormous.
What are the Opening and Closing Times of the Museum?
The Lanzarote Underwater Museum is open, throughout the year, even in winter, to the divers and beginners, tourists, and residents of Lanzarote from Monday to Saturday. It is closed down on Sundays.
The timing of the Lanzarote Underwater Museum is between 9:30 am to 5:30 pm, which is pretty decent and would work well for tourists, and if you are thinking of bringing your family, this would be the perfect slot for you to come.
The Statues of the Lanzarote Underwater Museum
As Europe's first underwater museum, the Lanzarote Underwater Museum is full of stunning sculptures and statues of all kinds. It is an excellent artificial reef under the water divided into ten different groups of statues and sculptures you might want to know about.
One of the most influential groups is the Rubicon, where 35 human figures can be seen walking towards a wall. These figures have been modeled after actual residents of Lanzarote, which is impressive to know.
The Raft of Lampedusa is also created to reference the European refugee crisis. The Los Jolateros, or a group of children in tiny boats, are also worth seeing.
Another group that you should see is the group of hybrid creatures of man and nature, coexisting in perfect peaceful harmony. Finally, the most essential and humungous group of the underwater museum is the human gyre of 200 life-sized sculptures placed in a never-ending circular shape.
There are so many amazing things under the water in this museum that visiting and exploring will be an experience that you will not want to miss in Lanzarote.
Diving Packages and Ticket Prices
So, you are thinking of heading to the Lanzarote Underwater Museum with your friends and loved ones; Well, you will want to learn all about their packages and prices. So, let us look at some of the significant packages they have, along with the requirements, diving duration, and ticket prices. Have a great time there.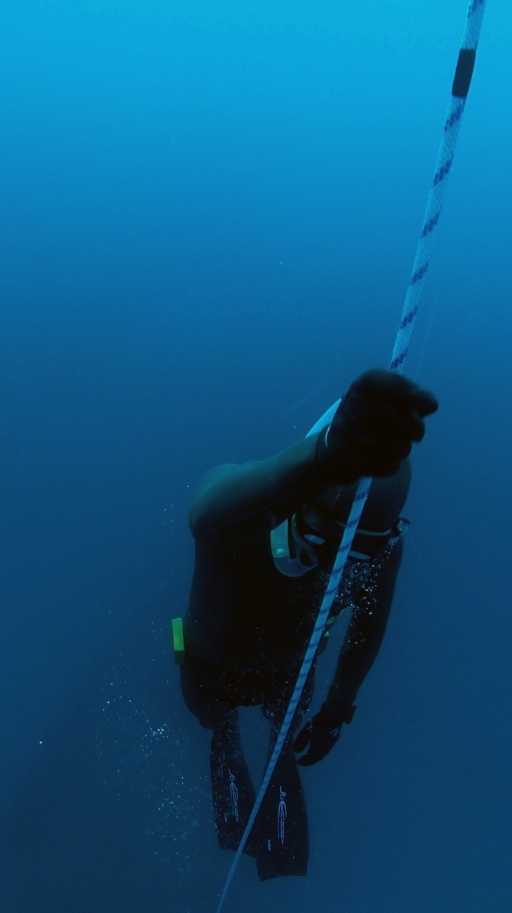 For Professional Divers
Suppose you are a professional diver with your certificate and recent experience of diving. In that case, the experienced diver's package in the Lanzarote Underwater Museum is going to be a fantastic experience for you.
You will be provided with the equipment, and a briefing will be held before the dive takes place. Then, you will be allowed to stay underwater for 35-40 minutes to explore the museum and then shift back to your accommodation or hotel.
Requirements
You will need to be healthy and have experience in diving and a professional diving certificate with you to qualify for this package.
Duration
The overall duration of the museum dive takes around 2.5 hours on average, including the briefing and equipment adjustment.
Pricing
The price for a professional diver's package is just 50 euros per person if you have your equipment. If you do not, you can rent the 5 euros per dive equipment.
For Refresher Divers
If you are a resident of Lanzarote or a tourist with a diving certificate, but you have not dived underwater in quite a long time, then this is going to be the perfect diving package for you.
The refresher's diving package will start with a refresher dive from the shore with a guide. After that, diving equipment instructions, buoyancy control, and everything will be managed.
Then you will dive with the max depth of 12 meters, and a few dive skills will also be taught in the meantime. After that, you will take a boat trip to the museum. After that, you will take a final dive amongst the sculptures for 30-40 minutes on a proper path with a guide. And at the end, you will be taken back to the dive center and then your accommodation.
Requirements
If you are in good health and you have a diving certificate with you, you will be eligible for this package. You are going to have a great time with it.
Duration
The timing is actually from 10 am to 3 pm, and this package is available on Wednesday and Friday, so make sure you visit on these days if you want the refresher's package.
Pricing
The overall pricing for this package is around 116 euros per person, including the refresher dive, museum dive, and entrance fee. So, that is a pretty good deal.
For Beginners
If you are a complete beginner, the Lanzarote Underwater Museum offers a unique program for you to remain safe while taking the museum experience and, at the same time, witness and explore everything there is.
The process starts by transferring you to the dive center and a 20-minute basic diving explanation. After that, you will go through a dive of 6 meters with an instructor for 30 minutes.
Then comes the pool training with an instructor. After that, you will head to the Lanzarote Underwater Museum on a boat trip which will be fun. And finally, you will be allowed to dive around 12 meters with a guide to keep watch while you are mesmerized by the stunning sculptures and beauties underwater.
Requirements
The requirements for the beginner diving package are nothing. You do not need to have any certificate or capability to get a ticket for this particular session of diving.
Duration
The overall length of the diving session for beginners will be around 5 hours long. The session will start at 10 am, and it will conclude at 3 pm, which will be perfect for a great experience.
Pricing
The pricing for this particular package is around 142 euros per person, including the transfer back to the hotel, entry fee to the museum, and the use of all the equipment. You can also book online by paying a deposit of 30 euros which is excellent.
Conclusion
The Lanzarote Underwater Museum is one of the most beautiful and artistic tourist attractions any diver could ask for. If you are visiting with your family and friends, you will love the experience but do know that it is a bit more expensive than some tourists might like.
You also might want to check out this article: Are there sharks in the Canary Islands?
If you do visit, you will have a great time, though. I hope you learned a lot from this article and that you are going to love every second of your stay in Lanzarote, especially the underwater museum. I hope you have a great day ahead of you.