Shopping is one of the most enjoyable activities when visiting another place or country. Besides experience, it's quite a pleasure to roam around and look for the stuff you like and buy. If you're visiting Tijuana, you're likely planning to shop in local stores to get something authentic from Mexico to bring home.
If you love to shop, then this article is for you. Here, we'll give you a complete guide to shopping in Tijuana. This information includes the basic things like the best places to shop, items you'll love to buy, and even budget-friendly tips you can use. This way, you can enjoy shopping whether you have plenty to spare or are on a budget.
Without further ado, let's get into it!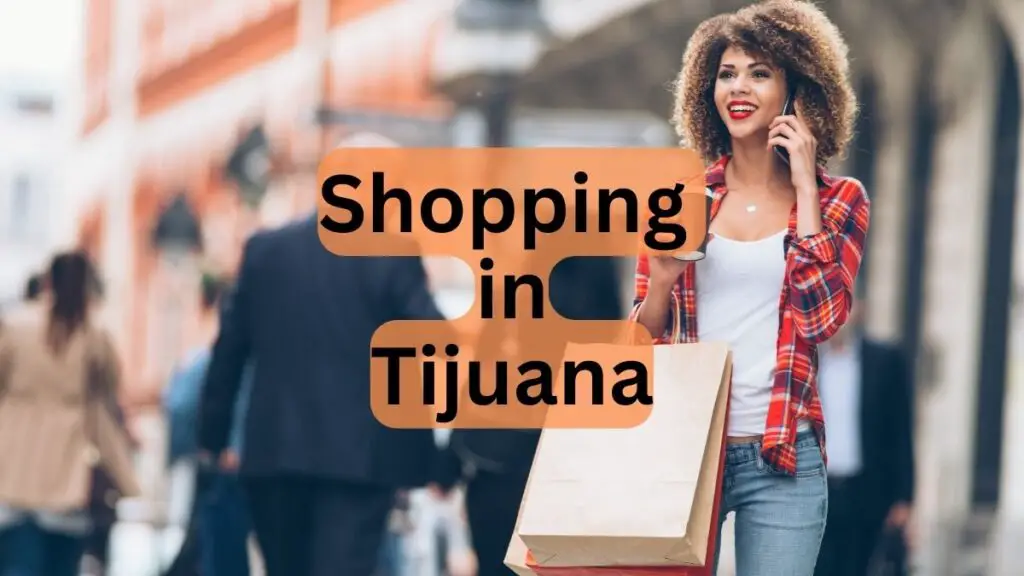 What to Expect When Shopping in Tijuana?
As a border city, Tijuana is known for being a shopping destination for many people in the US. But, of course, back in the day, people crossed the border and visited Tijuana mainly to party and enjoy the nightlife.
However, things in Mexico are way cheaper than in the US. As such, many people also cross the border mainly to buy things at an affordable price.
As a Mexican city sitting beside the US, it's not surprising that Tijuana became a shopping destination for many people on a budget. 
Moreover, it's the place to go if you're searching for authentic Mexican items. Here, you can score on items you won't find in the US. Or if you do, they can be expensive already.
Finally, Tijuana is one of the most visited places in the world, with around a hundred thousand crossings per day. As such, you'll find plenty of locals earning their living through tourism, most of which are shops.
For this reason, you can expect Tijuana to be filled with shops and local stores from every corner and enjoy a wide variety of goods to satisfy your shopping needs.
Crossing the Border after Shopping
If you're planning on going all-out on your shopping, think about not going overboard. After all, if you're returning to the US with loads of goods, you may have to pay some import taxes since it's from another country.
In general, border entry allows US Citizens to bring back 800 USD worth of goods without paying any tax. As such, you'll want to keep that value as your shopping limit. 
Such an amount already includes one liter of alcohol. However, if you plan on buying more alcohol, it's best to prepare for taxes.
Another thing to note is that this tax exemption is only for travelers who visit Mexico within 48 hours and is only applicable once every thirty days. If you spend more than 800 USD, you're already bound to pay import taxes.
Safety Concerns
If there's one thing that holds you back from shopping in Tijuana, it's likely your safety when in the city. After all, Tijuana is also known for being a dangerous city. 
Contrary to that belief, Tijuana is a safe place to visit, as proven by many visitors who cross the border and shop many times without experiencing any crimes. 
Of course, Tijuana is a vast city that accommodates plenty of travelers, meaning it's always bustling around. As such, it's your responsibility to always be cautious as you would with any place you visit.
If you want to know more about safety concerns, read Is Tijuana Dangerous?
Transactions and Payment Methods
Another thing to expect when shopping in Tijuana is the ease of transactions and payments. Usually, when shopping in a foreign country, you'll want to use the local currency as a payment method. However, you can use both US dollars or Mexican pesos in Tijuana since most stores accept both.
Of course, it's cheaper to use a local currency, Mexican pesos, since you'll get the item for the exact amount the shop sells. However, for some people, exchanging can be a hassle, so they prefer to pay in US dollars.
Alternatively, you can also use your credit card as payment. However, be sure to call your bank that you're shopping in another country so they can approve the transactions.
To learn more about the payment methods in the city, read Is It Better to Use Pesos or Dollars in Tijuana?
What Is Cheap for Shopping in Tijuana?
Generally, all items in Tijuana are cheaper than the ones in the US. As such, you'll likely score great deals when shopping in this city.
However, besides the lower prices, you can even haggle, negotiate for discounts, or bring the price a bit lower. 
Of course, it's only applicable to local stores. When you're shopping in malls, the items will always have a price tag that's non-negotiable.
You'll find medications cheaper in Tijuana and others goods if you search for cheap items. However, most people who shop in Tijuana go for authentic Mexican items.
Among the items you might love to buy at a lower price include clothing, leather goods, cigars, local handicrafts, jewelry, and more.
It's also the city to buy Mexican souvenirs. The only thing to do is to find the shopping districts and scour the stores to find affordable items.
Where Is the Best Shopping Area in Tijuana?
While Tijuana's filled with shops, malls, and local stores, you'll enjoy more convenient shopping when you visit the city's central shopping districts and areas. Below are the best areas to shop in Tijuana:
Plaza Santa Cecilia
This bustling plaza honors the patron saint of singers and is located near the famous arch at the end of Avenida Revolución. The vibrant Papel Picado flags energize the mood. 
Numerous vendors may sell common trinkets like clothes, lanyards, and ref magnets, many of which are imported rather than created natively. 
Moreover, you'll find some ceramics and traditional wooden puppets from Mexico. The merchants can be aggressive and shout to grab your attention. 
It's best always to carry cash on hand for purchases. Further, don't be afraid to haggle. You'll see how bargaining is enjoyable. 
Additionally, you may wander, shop, and have food or beverage. Although this tourist district is a fantastic place to begin your exploration in Tijuana, ardent buyers are likely to venture further.
Avenida Revolución
The main street in Tijuana is lined with stores and local shops, and it's none other than Avenida Revolucion. 
Along with boutiques selling leather items, apparel, jewelry, cigarettes, local handicrafts, and other things, you may discover drugstores that provide affordable prescribed medicines. 
There is a fair mix of stores providing high-quality things besides those that sell inexpensive mementos. 
Embroidery blouses and dresses made with hand artwork, guayaberas, and other fabrics like placemats and pillow coverings are a few to look for. 
The Emporium features a collection of crafts and adornment products from around the country, and Shop 12 offers an extensive range of exquisite handmade leather goods.
Pasaje Rodriguez and Pasaje Gomez
Pasaje Rodriguez and Pasaje Gomez illustrate Tijuana's redevelopment. A former dim and largely abandoned alleyway has been transformed into a vibrant cultural center filled with murals, cafes, and small businesses. 
There are craft beer pubs, modest eateries, literature and record stores, art museums, and classic apparel stores. The vibrant walls are a frequent location for Instagram photos. 
The atmosphere here is significantly different from that of TJ's more touristic areas and is where the youthful, hip Tijuanenses meet.
Mercado Hidalgo
Mercado Hidalgo is the largest and most famous market in Tijuana. Although visitors may occasionally visit, the area is mainly primarily geared toward residents. 
It's enjoyable to go through the diverse selection of items for sale. Produce, dry beans and chiles, chocolates, Mexican chocolates, moles, handicrafts, wildflowers, ceramics, pita bread, and other items are among the things you may discover. 
You'll also find food stands where you may enjoy regionally specific traditional Mexican dishes. The ideal time to visit to see folks shopping is in the morning when it is bustling. It would be beneficial if you used local currency when making purchases here.
Plaza Rio Tijuana
Plaza Rio, an indoor/outdoor retail center in the Zona Ro (CICUT), is ideally located near the Tijuana Cultural Center. 
There are apparel, sports goods, electronics, cosmetics, shoe businesses, retail stores, a theater, and food stalls with various fast-food eateries. 
Additionally, you'll see children's play areas and sit-down diners around the vicinity. The events take place at the store's exterior meeting space. Parking is a paid option and costs about 10 pesos every hour.
Mercado de Artesanias
The Mercado de Artesanias is a large market that specializes in handicrafts. Although it is a little off the usual road, it provides an excellent assortment of handcrafted goods. 
You'll find some things to shop in the area, such as bags, hampers, jewelry, pottery, leather goods, and tin crafts. In addition, you may observe how items are manufactured as a few craftsmen work in their booths.
Galerias Hipodromo
Galerias Hipodromo is a shopping mall area close to the Hipodromo racetrack. If you're shopping with a furry buddy, this place welcomes pets. 
Along with fish, the center plaza's koi pond also features turtles. In addition, roller skating rinks, bowling alleys, climbing walls, arcade games, and the Cinepolis movie theater are all located in Zone on the second floor. 
You'll find several other smaller stores and shops along with a Walmart. You'll also find plenty of dining options in the area. Make sure to take in the scenery from the top floor. Parking is available in an underground car park for a fee.
Conclusion
Shopping is one of the best and most enjoyable activities in Tijuana. By crossing the border, you'll be in Mexico, with an entirely different shopping district offering authentic Mexican goods at a lower price. 
With this guide, we hope you know what to expect when shopping in the city. When you visit the places mentioned above, you'll find plenty of things to take home that you can say are directly from Mexico.
If you're planning to extend your shopping spree for a day, you'll want to find the best accommodation in the city. To know more, read our recommended 9 Best Hotels in Tijuana, Mexico.