The Tijuana Zona Rio is one of the most famous areas in Tijuana, known for its restaurants, shopping centers, and nightlife, and it is a popular spot for tourists. As such, if you want to visit this city, the Zona Rio is one of the areas you need to explore and schedule on your itinerary.
This article will walk you through everything you need about the Zona Rio. This information includes the location and the places to check out within the area. We'll also include the famous spots and places to eat when you're around.
Without further ado, let's get into it!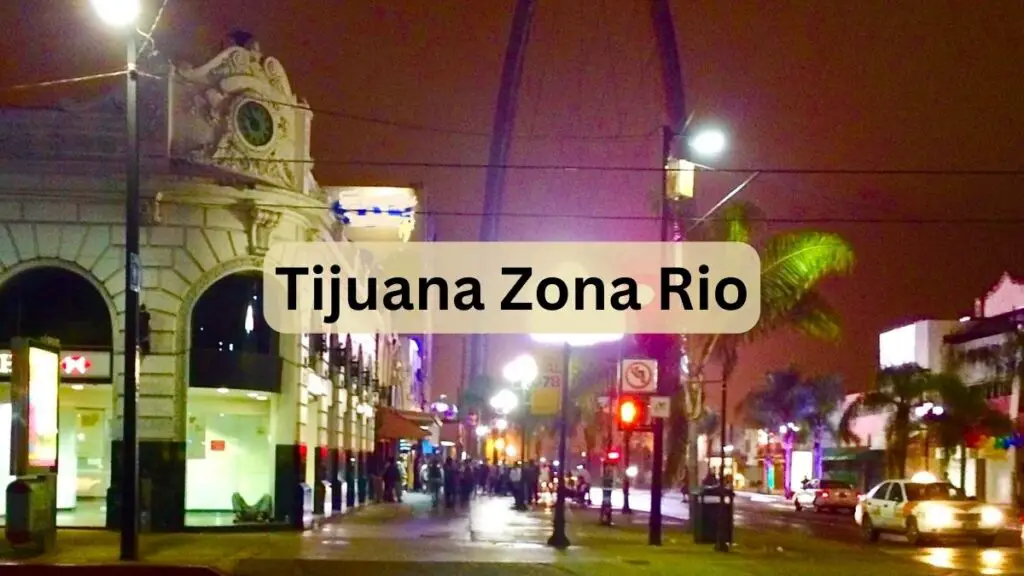 About Tijuana Zona Rio
The Zona Rio is one of the main areas in Tijuana that houses many shopping areas, nightclubs, bars, restaurants, and hotels. The area is also known for being an upscale and middle-class neighborhood of the city. As such, it's a place to explore and discover when you're in the city.
The term Zona Rio means River Zone, and it's because the area pertains to the two areas on both sides of the dried Tijuana River. 
The Zona Rio is connected to both sides through several bridges, each serving traffic from Tijuana's western and eastern parts.
A trip to the Zona Ro offers a stark, primarily positive contrast to a stay in the crowded Zona Centro. Although speaking Spanish will be highly beneficial in this situation, non-speakers should be encouraged.
Among the places to visit are the Plaza Rio, a well-known shopping center, the Mercado Hidalgo, a sizable open farmer's fair, and several fast food joints, many of which have a stellar record.
Location
This area is located less than two miles south of Tijuana, and you'll find most of the popular places to see in the city within the zone. Although the area is generally divided into two because of the Tijuana river, it's connected by several bridges.
It takes roughly half an hour to reach Zona Rio from the border crossing without going through any undesirable districts. 
Nevertheless, without prior knowledge or a solid map, you may find it challenging to walk. For this reason, you can take a trip in a taxi or Uber since it should be at most 3 USD.
Main Areas to Visit in Zona Rio
As one of the main zones of Tijuana, the Zona Rio houses plenty of spots and places for locals and tourists to visit, explore, and enjoy. Below are some of the main places you shouldn't miss when you're exploring the Zona Rio:
Paseo de Los Heroes
Paseo de Los Heroes (which means Road of the Heroes) is one of the essential streets in Tijuana.  
On this street, you'll find most of the businesses of the entire city, including commercial, touristic, and financial establishments.
You'll also find several banks lined up on this avenue, along with famous shopping areas like Plaza Rio. Finally, the Tijuana Cultural Center, also known as CECUT, sits within this avenue.
Only two hospitals and their firms are housed in two freshly constructed buildings. Most of the city's upscale hotels are situated along Paseo de Los Héroes.
Besides the establishments, this avenue is also known for housing some famous sculptures and monuments. These monuments paved the way for the avenue to be called the Road of the Heroes.
Boulevard Sanchez Taboada
The Boulevard Sanchez Taboada is one of the main avenues of the Zona Rio. Here, you'll find the main street for gastronomy in the area. As such, you can enjoy various gastronomical places around. 
For instance, you'll find restaurants offering food from different cuisines from all around the world. Regarding Mexican food, tacos are the most common, Baja California seafood is also popular, and antojitos are traditional snacks in Mexico.
Boulevard Agua Caliente
Boulevard Agua Caliente, along with Paseo de Los Héroes, is one of the city's most essential and considerable avenues. 
The city's former airport was located along present-day Blvd. before Tijuana's new airport opened in the Otay district in 1958.
Boulevard Agua Caliente is also one of the city's main gastronomic corridors and a tourist and commercial avenue. 
With the distinction of being a place where sports auditoriums and stadiums are located, Boulevard Agua Caliente may be a combination of Paseo de Los Héroes and Boulevard Sanchez Taboada.
In this area are the Hippodrome and Racetrack of Agua Caliente. It is also home to both the basketball teams of Tijuana and the newly formed soccer team.
Several public hospitals and some of the tallest buildings of Tijuana can be found here, including Las Torres.
Paseo del Centenario
Paseo del Centenario, meaning Centennial Avenue, also occupies an important place. In addition, you will find the Palacio Municipal and the State Government Center of Tijuana. New City Residential and Tijuana General Hospital are notable buildings in this area.
Places to See and Visit within Tijuana Zona Rio
Besides the main avenues and streets in Tijuana Zona Rio, you'll also find plenty of interesting spots and places. Here are some of the places you shouldn't miss:
Palacio Municipal
The Palacio Municipal was the city hall before the government moved the center to the Zona Rio. As of the moment, this building serves as a museum and a multi-purpose cultural center. It's worth visiting since it's near the market and the Tijuana Cathedral. It also has some artworks and exhibits you can explore without charges or fees.
Tijuana Cultural Center
The Tijuana Cultural Center is a museum and cultural center that houses a theater, museum, and art galleries and is a popular spot for live performances, exhibits, and events.
For detailed info, please read our article about the Tijuana Cultural Center.
Agua Caliente Casino and Hotel
Agua Caliente Casino and Hotel operated from 1928 to 1935. Despite closing the gambling establishment and hotel, the racetrack remained open for many years. Although the old grandstand building was destroyed in 1971, it has been restored and is currently used by the Agua Caliente Racetrack and Casino.
Caliente Hipódromo
The Caliente Hipódromo features a greyhound track, a former horse track, and a casino. While the nearby Agua Caliente Casino and Hotel opened in 1928 and ultimately went out of business, the racecourse opened in 1929 at around 2.5 million USD.
Plaza Rio Shopping Mall
Plaza Río Tijuana is an outdoor shopping square in the Zona Rio, now known as the new central business district of the city. 
This shopping square spans a surface area of less than eight hundred thousand square feet. The mall opened in 1981, replacing Downtown Tijuana as the city's top shopping area. 
At present, it is anchored by Soriana, Sears, and Cinépolis. Before 2009, this store was Dorian's, then Sears. The mall previously housed Commercial Mexicana, which became Soriana in 2018.
Where To Eat in Zona Rio
As one of the main areas of Tijuana, the Zona Rio houses plenty of restaurants for you to try. Here are some of the best restaurants in the area:
Mision 19
Mision 19 is an upscale restaurant offering some of the city's best Baja California cuisines with its tasting menus.
Restaurante Hornero
The Restaurante Hornero is a pizzeria known for its wide variety of pizzas, pasta, meats, and fish in its airy, wine-themed eatery. This restaurant is also considered one of the best pizzerias in town.
La Especial
La Especial is a restaurant that offers steamed tacos and other regional dishes in a fun, colorful, unpretentious setting.
Cien Años
Cien Años is a restaurant with a reputation for offering a menu that has supposedly been around for over a hundred years. As such, it's called Cien Años meaning, one hundred years. In addition, some recipes of the place are believed to date back to the time of the Aztecs. 
La Diferencia
La Diferencia is a restaurant in Zona Rio with a rustic hacienda vibe serving regional dishes. The place serves excellent tamarindo margaritas and Mexican food. It is moderately expensive by the standards of Tijuana, but it is well worth the money.
Villa Marina
Villa Marina is a lively restaurant with a wide selection of seafood, steak, and classic cocktails.
Gulisano's Cucina Siciliana
Gulisano's Cucina Siciliana is a family-run Italian restaurant serving various Italian fare, including pasta, pizza, calzones, desserts, spirits, and wine.
Villa Saverios
Villa Saverios is a restaurant offering a romantic setting reminiscent of a Tuscan villa. The place serves a wide variety of upscale dishes that have influences from both Italian and Mexican cuisine.
Giuseppi's
Giuseppi's is an elegant Tuscan-style restaurant that offers excellent food and a relaxing atmosphere, and its target audience is both middle-class and upper-class. Additionally, it's popular because its food and wine menu blend Baja and Mediterranean flavors.
Conclusion
The Tijuana Zona Rio is one of the main areas in the city, and it's where you'll find the main streets and establishments you can enjoy while around. In general, most of the popular spots of Tijuana are packed in this area. As such, when you visit this place, you'll explore plenty of places within a short distance from each other.
Now, if you plan on staying for a night in Tijuana, you'll want to know the best accommodation options. To know more, here are the 9 Best Hotels in Tijuana Mexico.