Staying at a Cancun all-inclusive resort may very well be one of the best experiences of your life. Still, if you're a savvy traveler, it might be prudent to look into what's included in your stay. What does all-inclusive mean in Cancun?
Cancun all-inclusive covers most of the key benefits of vacationing, including room, food, drinks, access to resort facilities, room service, and wine.
There's a massive amount that's covered in your stay and a few things that aren't. If you want to get the most out of your vacation, it's a good idea to pay attention to the info provided by the resort. The rest of this article will walk you through what Cancun all-inclusive vacations actually cover.
What Do You Get with an All-Inclusive Cancun Vacation?
On your Cancun all-inclusive vacation, you can expect to make one payment and have all of the essentials covered. Of course, it's always good to be aware of just what exactly you're paying for in your package.
The first and foremost thing you should do when booking an all-inclusive stay is to look into what your package includes.
Resorts offer different packages with different perks, so make sure you pick the right package that reflects what you're willing to pay for and what's in your price range.
Room
Of course, the first and foremost thing you want to have taken care of when you're trying to kick back and relax in your room. The all-inclusive Cancun experience covers all expenses related to your room. What you should not expect to be included are tips for the staff members who help bring your luggage up to the room or room service delivery.
Food and Drink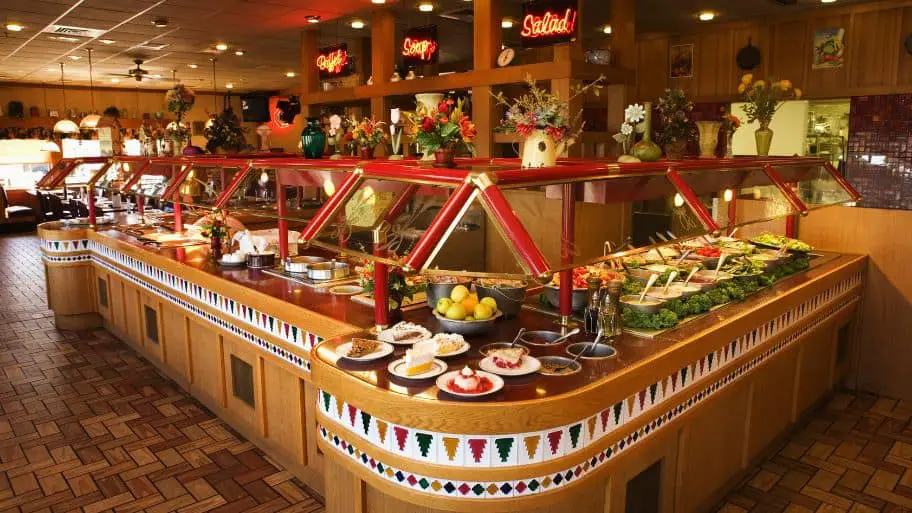 An all-inclusive Cancun stay involves food and drinks, commonly done as buffets. You can expect to get three meals a day in these packages, and alcoholic beverages are included.
When it comes to alcohol, the type of alcohol is significant to make sure you don't get charged. Depending on where you're staying, the resort may only offer local drinks that aren't familiar to you.
The rarer and more recognizable international brands may not be on offer to every guest unless you are part of a premium club or pay for the privilege. These premium offerings usually come with other benefits, such as a better, more expensive room covered in the price of the package.
However, you can save money compared to a standard package for small fees like bottled water or beverages in your room.
Amenities
As part of an all-inclusive package, you can expect to have access to all of the amenities, including the pool, water parks, lounges, arcades, beach access, golf cars, and anything else the resort offers. As an all-inclusive guest, the price of the facilities is reflected in the package price of your all-inclusive trip.
You also have access to Wi-Fi and local phone calls, so you don't need to pay out of pocket for these expenses either.
You might want to read this article: Will my Phone work in Mexico? – Things to Know!
What's Not Included in All-Inclusive Resort Stays?
While you can technically go cash-free during your stay in a Cancun all-inclusive resort, there are still a few things you'll be obliged to tip for. Whether it's room service, the bellhop, or the masseur/masseuse at the massage parlor, tipping is customary.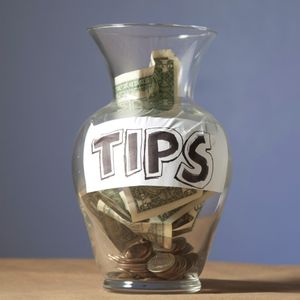 Many resorts note that tips for all staff members are included in their prices, but it's still polite to tip where appropriate.
It's also important to be aware that all-inclusive packages can have different tiers, which means that not all-inclusive packages are, well, all-inclusive. Premium dishes at restaurants, certain wines, premium rooms, spa treatments, souvenirs, and certain activities may not be available depending on the package you pick.
If you're a golf enthusiast, then it's definitely worth looking into the different tiers for your package since golf course access may not be included in some all-inclusive packages, depending on whether the resort owns the property or is simply accessible to resort members.
The best way to stay in the loop is to look into what exactly the different all-inclusive packages cover since, as you're probably starting to realize, not every all-inclusive package is made equal. You can call the resort for more information if you're unsure, and they'll give you a rundown of what you can expect each package to include.
Is All-Inclusive Worth It in Cancun?
All-inclusive is a great option for people who want to explore Cancun without worrying about food and drink or other basic necessities while on vacation. Suppose you're planning on enjoying all of the resort amenities to the max. In that case, an all-inclusive package is right up your alley.
On the other hand, if you're planning on spending most of your day outside and just need a place to crash at night, then you might not be able to take full advantage of the resort amenities, making an all-inclusive package more of a burden on your wallet than an enjoyable experience.
Related article: What to do in Cancun
More often than not, standard resort or hotel packages are less expensive than all-inclusive ones (obviously). Still, the savvy online deal hunter can definitely score some sweet deals on all-inclusive packages that rival standard packages any day.
After all, you're getting most of the pretty pricey benefits of resorts all included in your package price—from a simple water bottle for your room to the best of local wines.
Final Thoughts
Cancun all-inclusive resort packages are all the rage nowadays and for a good reason. They provide a wide range of activities, food, dining, and amenities, all included in the package price, leaving you free to soak up the sun without worrying about where your hard-earned money is going.
However, it is important to be aware that not every all-inclusive package comes with the same benefits, so if you really want the best of the best, it's better to ask your resort what is and is not included in your all-inclusive package.