When you are having a vacation with your friends and family in the incredible natural views of the Canary Islands, especially the Island of Lanzarote, you would want to go to Aquapark Costa Teguise Lanzarote to have a memorable experience.
Aquapark Costa Teguise is the biggest water park in Lanzarote. If you want to enjoy the best water activities while on vacation, this place is not to be missed. It is a huge facility with long slides, kids' go-karts, and many other activities to take part in.
Although the park is suitable for all ages, it is a dream attraction for children. So, if you are traveling to the canaries with children, make sure you pay a visit to this park.
This article will talk about Costa Teguise Water Park, what it has to offer, the park's schedule, along tickets, pricing, attractions, atmosphere, and deals.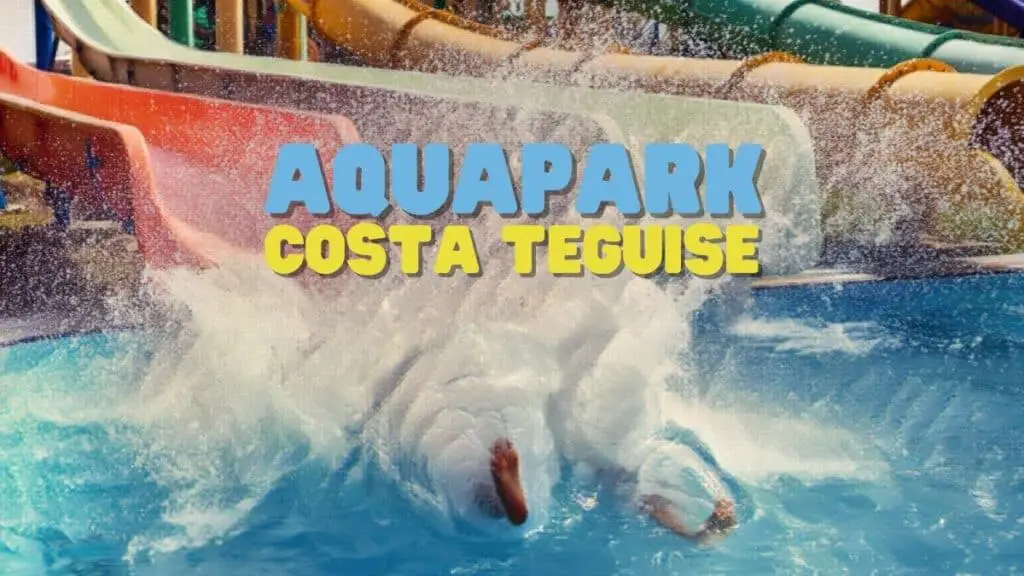 Costa Teguise Water Park
Costa Teguise Water Park is one of the biggest water parks on the Lanzarote Island of the Canaries. It is located on the east coast of the Lanzarote in Costa Teguise, making it the perfect place to visit because it is close to many excellent hotels.
The water park is not just limited to being a water park. The Costa Teguise Water Park comes packed with many slides, attractions, bars, restaurants, and much more.
If commute seems to be an issue, there is no problem. There are dedicated pick-ups from largely inhabited areas like Puerto del Carmen and Playa Blanca. So, you are good to go. In addition, the bus pick
-up rate from both locations is only €4.
Read more about Puerto del Carmen here: Puerto Del Carmen – Lanzarote
Here you can read more about Playa Blanca: Playa Blanca – «The White Beach»
Ticket Prices at Aquapark Costa Teguise Lanzarote
One of the best things about Aquapark Costa Teguise is that it is not overly expensive, so you can visit even if budgeted. There are a lot of different offers and deals available for adults and children thinking of visiting the park. Let us take a look at some of them.
On Saturday and Sunday
Visiting Aquapark Costa Teguise on the weekend would be a good decision for you and your loved ones. For both adults and children, on Saturday and Sunday, the ticket price is just €12. This also includes a burger or paella and a drink per person, which is pretty impressive.
On Monday, Thursday, and Friday
The park does not open on Tuesday and Wednesday. However, on Monday, Thursday, and Friday, Aquapark Costa Teguise tickets cost a bit more than you would think. The price for adult tickets is €16, while the price for children's tickets is €12 without any added benefits or food items.
Deals
For a group of 20 or more people, exclusively Canarian, there are deals available for visiting. For example, without the menu of the water park, adults can enter the park for €11.50 while children are allowed tickets for only €7.50.
However, if we include menus, we can expect the adults to get tickets for €16.50 while the children can get tickets for €12.50. So they are great deals being they have the menu included in them.
Opening and Closing Hours of Aquapark Costa Teguise
The Aquapark Costa Teguise Lanzarote is open on 5 days of the week. On Tuesday and Wednesday, the park is closed. But on Monday, Thursday, Friday, Saturday, and Sunday, the water park is open for all tourists and Canarian resident individuals and groups.
The opening hours of the park is very reasonable. It is open at around 10 am and stays open till 6 pm. After 6 pm, the park is closed till the following day.
This opening is more than enough for all kinds of visitors, no matter where they are coming from. Especially students visiting on trips and activity days can enjoy the slides and attractions because of the decent opening hours of the park.
If you are visiting with friends and family and you have a lot of days to spend, giving a whole day of your schedule to Aquapark Costa Teguise Lanzarote would be the right thing to do. It is just so much you can do here that you would need at least a day to explore all the attractions, the food, and the places and have a good time.
Which months is the Aquapark Costa Teguise open?
The Aquapark Costa Teguise is open in selected months of the year only. The water park is closed for the public in the winter, including tourists and residents. The Aquapark Costa Teguise is open from April 1st to November 31st, between which the months of summer are reserved for the summer camps. You can visit at this time and have an epic adventure with your friends and family.
Top Attractions in Aquapark Costa Teguise Lanzarote
Aquapark Costa Teguise is known to house dozens of incredible waterslides meant for children and adults, along with a lot of other amenities. Let us look at some of the major attractions you would want to visit in the park.
Slides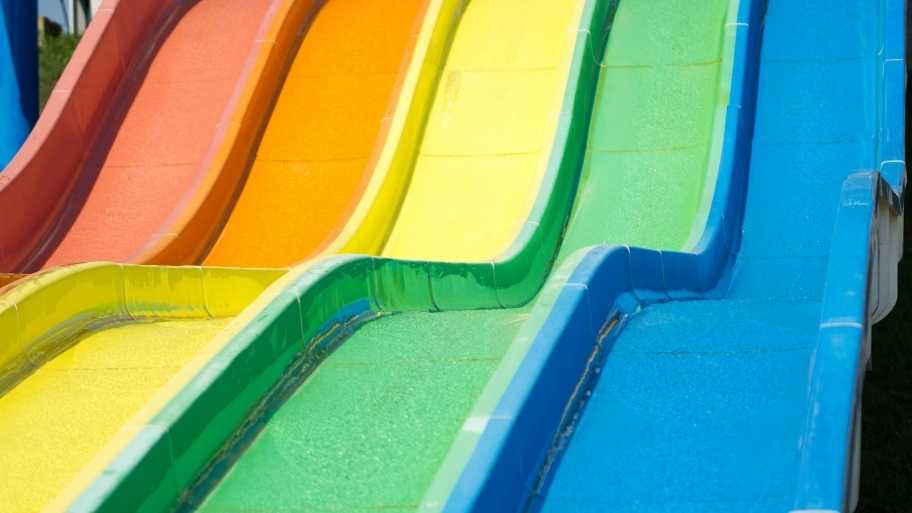 There are dozens of incredible slides, including a Children's only slide and spiral slides, soft slides, rapids, and much more. There are unique attractions like the Kamikaze, the Turbolancha, and the Aqualancha, which are amazing.
[adinserter block="36″]
Paintball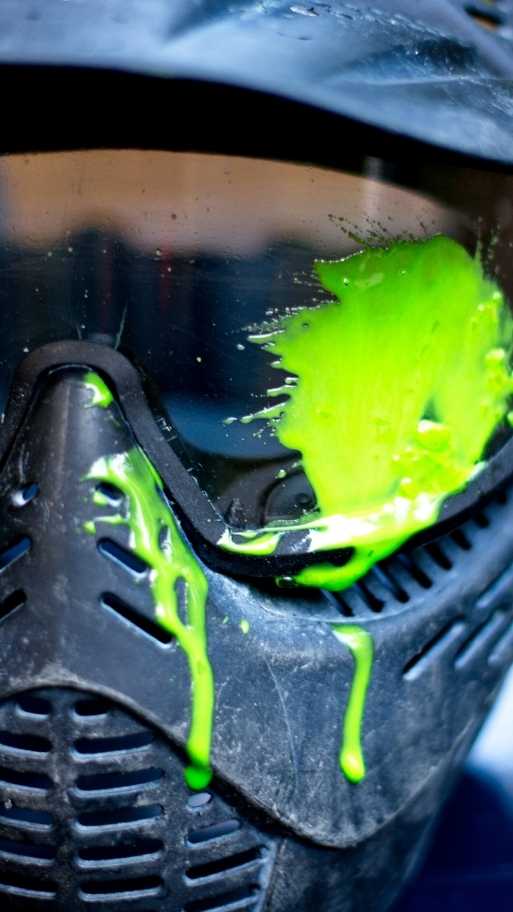 If you want to have an epic time with your loved ones playing paintball, that option is also available in this water park. This variety of activities is what makes this park such a great one.
Jacuzzis and Cinema 10D
Jacuzzis are available in this water park for the adults and a 10D Cinema if you do not feel like making a splash and want to have a great experience in the park.
Cafeteria and Restaurants
There are a bunch of cafeterias and restaurants also available in the Aquapark Costa Teguise where you can have lunch or breakfast and expect good food and snacks.
Medical Services and Lifeguard Points
In case of any emergency, the park also has its own medical nursing office and lifeguard points near slides to avoid any unfortunate event at all costs.
Events in Aquapark Costa Teguise
If you thought that the rides and slides are all you will get in the Costa Teguise Water Park, you have a lot coming towards you. The park allows birthdays and camps on-premises as well. So let us look at some of the events you can celebrate in the park.
Summer Camps
Aquapark Costa Teguise Lanzarote also offers an amazingly recreational and active educational opportunity for children and youth in the form of their yearly summer camp.
In the summer camp, you can enroll your children and their friends so they can learn the art of teamwork, coexistence, friendship, survival, and have a great time exploring the camp activities, learning new crafts, and much more.
The eligible ages for the Aquapark Costa Teguise Summer Camp are between 4 and 16. In addition, if brothers and sisters enroll together, they will get 10% discounts.
There will be a lot of activities and games that will be played in the Aquapark involving the fantastic attractions and lots of water in the park. So, the camp will be an exciting affair for all children and youth.
Birthdays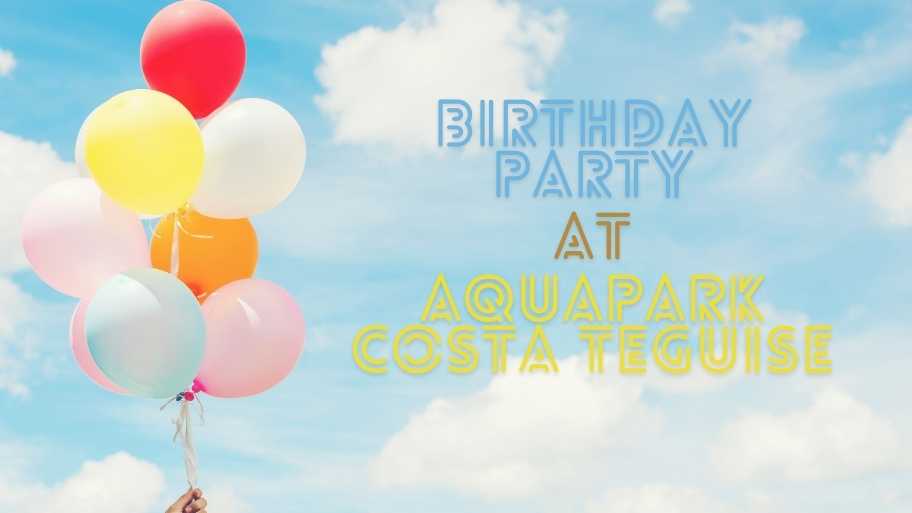 If you want to celebrate your friends and loved one's birthdays at this water park, you are free to do so. There are great offers for birthdays, and you can make reservations for the events as well.
There are two main offers for birthday events. One is the half-day event in which the children's tickets are for €10 while the adult tickets are for €12 with the menu and €7 without the menu.
The menu includes assorted sandwiches, nuggets, fries, drinks, and a tub of ice cream for children and adults; the menu is snacks and soft drinks or beer. The schedule is from 1 pm to 4:45 pm, which qualifies as a half-day.
On the other hand, the whole day's birthday event costs €16 for children's tickets and €20 for adult tickets. The menu includes hotdogs, hamburgers, pizza, fries, soft drinks, beer for adults, and tubs of ice cream.
The schedule for the entire day is from 11 am to 4:45 pm, which is more than enough for the birthday. You will have a fantastic time because there is a lot on offer by Costa Teguise Water Park.
Check out this: Which Canary Island Is the Hottest?
Conclusion
Aquapark Costa Teguise is one of the best tourist attractions in the Lanzarote region of the Canary Islands. It has everything you need in a waterslide park and much more as well.
If you are visiting with children and loved ones, you will surely have a very memorable day here.
[adinserter block="36″]
Make sure you bring your loved ones here whenever you are in the Costa Teguise area of Lanzarote. I hope you enjoy all the attractions and the amenities in the Costa Teguise Water Park.