If you're planning a trip to Mexico, you may have considered going to the Riviera Maya. Among the cities and towns in this coastal region are Akumal, a small, touristy beach and sea turtle haven. You might be wondering: is Akumal safe?
For tourists, Akumal is generally safer than most of Mexico and the rest of the Riviera Maya. Travel guides and tourists recommend it for families and kids. There are a few common-sense tips to follow to reduce risk when traveling in the Riviera Maya and Akumal.
Akumal has white sand beaches, a small selection of great restaurants, and sleepy, small-town vibes. You can go for snorkeling, opportunities to swim with sea turtles, cave diving in underground rivers, and a yearly art festival. I've included 6 safety tips to ensure everyone has a good time in Akumal.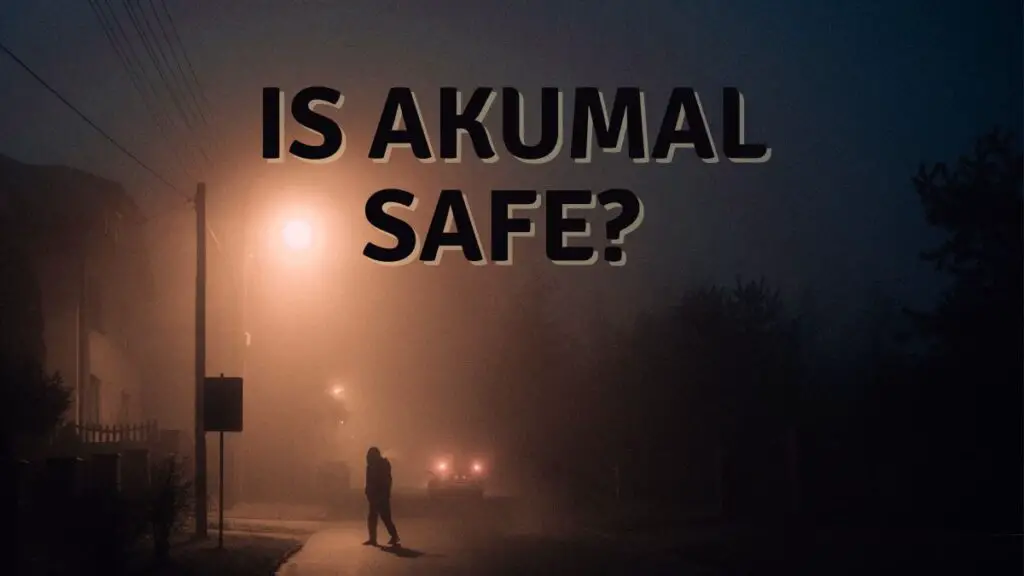 Is Akumal Safe for Tourists?
Tourists and travel experts alike consider Akumal to be a safe town. The Akumal crime rate is generally lower than in most of Mexico. Most hotels have reassuring security at their entrances. In general, Akumal is a more sleepy beachside town than the nearby nightlife spots Playa del Carmen and Tulum.
Related article: Akumal Beach – Things You Need To Know!
That said, there have been more recent reports of the gang and cartel violence in tourist areas on the Riviera Maya. Gang and cartel members are responding to the tourist demand for illegal substances and are reacting to a clamp down on crime by local law enforcement. There have been incidents where international visitors have been injured or killed.
In an attempt to cut down on illegal activity, police have moved cartel members off the beaches, an important income source. Members of the Mexican National Guard are now patrolling tourist beaches.
Of the millions of people who come to the Riviera Maya region each year, only a small number experience violence or crime. Most tourists report there is little to no cartel or violence in Akumal.
Covid restrictions and rule enforcement are inconsistent across the region. Mexico, in general, has had high covid death and infection since the pandemic started. If covid is one of your concerns, do your best to follow social distancing and mask-wearing protocol.
Safety Tip 1: Consider Booking With A Group
When it comes to international travel, there's indeed safety in numbers. You can either book with a trusted group of friends or sign up to be part of a local tour group. Tour groups also come with the advantage of a knowledgeable guide.
Safety Tip 2: Drink Responsibly
Since Akumal is a smaller town, there will probably be a good number of drinking spots in and near your hotel. The upside is that it'll be easier to get back to your suite after sampling that tequila flight. However, it's still probably safest not to push your limits. Don't be afraid to call a taxi or visit the downtown taxi station if you end up overindulging.
Make sure not to leave your drink unattended. If it looks or smells funny, ask for a new one.
If you're still concerned, most inclusive resort hotels in Akumal have one or a few bar options. Some even have cocktail-making classes!
Safety Tip 3: Bring a Pair of Water Shoes
Akumal is great for both swimming and snorkeling among coral reefs. Reefs and reef animals can cause some nasty injuries, however. Not only can some varieties of the coral sting, but scrapes from coral reefs deposit coral into the skin, prolonging healing time and possibly leading to infection. We recommend investing in a pair of water shoes for swimming. 
Take care around coral reefs. You don't want to hurt them, just as much as you don't want them to hurt you. I also recommend investing in some biodegradable sunscreen to make sure the Akumal ocean life thrives for generations to come.
Safety Tip 4: Don't Stay Out Too Late
Unless you're part of the sea turtle watch group, you'll unlikely have a lot of opportunities to stay out late at night in Akumal. However, Akumal isn't too far from popular nightlife spots Tulum and Playa del Carmen. Since both are some distance from Akumal, you might want to make reservations at a hotel there for your visit.
You can also go during the day, avoiding any potential for trouble late at night.
Here you can read more about sea turtles: When Can You See Turtles in Akumal?
Safety Tip 5: Don't Go Cave Diving Without an Expert
Seriously. Please don't do it.
Akumal is famous not just for its coral reefs and sea turtles but for its vast system of connected underground rivers and chambers called cenotes. With an expert cave diver, scuba diving in this system can be a once-in-a-lifetime experience in a truly unique environment. Without…well, it's still a once-in-a-lifetime experience, but not in a good way.
Diving in a potentially narrow and winding cave means you might not be able to get out quickly in an emergency. If you're not following proper rules and procedures, it could literally be deadly. Cave diving experts say lack of experience is one of the main causes of cave diving fatalities.
Safety Tip 6: Keep Your Possessions on Your Person
Like in most tourist destinations, there might be a thief or two looking for expensive items left by the hotel pool or on the beach. It's best to keep anything of value either locked in your hotel room or on your person when you go out. Try not to leave anything unattended.
Conclusion
Since it's primarily a tourist town, Akumal tends to be pretty safe. Its family-friendly atmosphere and beach-town feel make it a better option for kids and families than bustling Tulum or Playa del Carmen. I've listed some common-sense rules to follow to make sure everyone has a safe and fun time in Akumal.