While Tijuana is known as a border city, you'll be surprised to see it filled with beautiful artwork in some areas. First, however, you'll find a particular area called the art district in the city. This area is known for its art galleries, studios, and street art and is a popular spot for tourists interested in the local art scene.
If you want to know more about this place, this article is for you. Here, we'll walk you through all the areas in Tijuana where you'll find beautiful artwork. This information includes the galleries, museums, and even the areas of the city where you'll find street art.
Without further ado, let's get into it!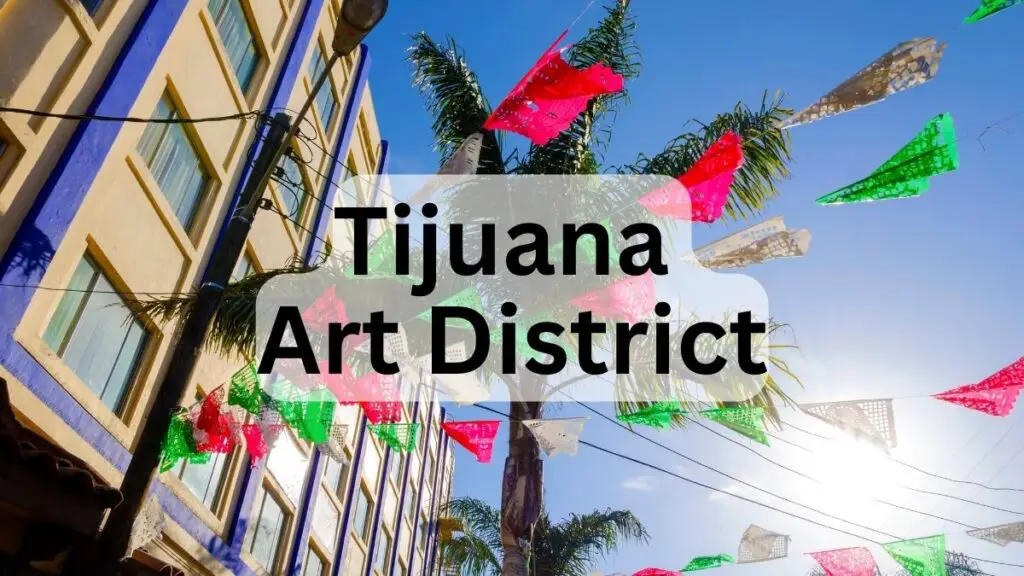 Places in Tijuana to See Some Arts
In most cases, tourists visiting Tijuana often head straight to famous tourist spots. However, if you're planning on checking out the existing but often overlooked artwork in the city, here are some places you'll want to visit:
La Casa de Túnel
Most visitors are unaware that they may avoid some subpar souvenir vendors and annoying drug salespeople by turning and moving back toward the famous border wall. 
Instead, they will come across La Casa de Tunel, a home that has been transformed into one of North America's fascinating art galleries. 
The institution's name, Tunnel House, alludes to the once-illegal subterranean tube that connected the home to a car park on the American side by passing through the border police station and up to it. 
The property's terrace, which is shaped like a massive white boat, provides a breathtaking perspective from one of the most significant crossing points in the whole world.
La Mona
Fewer Tijuana tourists will venture across the border's direct vicinity to the suburb where Tijuana's famous architect Armando Muoz Garcia erected La Mona. 
This monumental artwork reaches a height of 55 feet and weighs 18 tons. It depicts a nude woman in 1989 to mark the city's 100th anniversary. 
Muoz built La Mona within his front courtyard since the city deemed it an ugly structure; he now utilizes it as a part of his office.
Pasaje Rodriguez
Pasaje Rodriguez is another place where you can feast your eyes on several street arts within Tijuana. It is so chill and hipster-like that it is the epitome of what a hipster should be. 
If you want to enjoy coffee, vinyl, street art, or a performance, Pasaje Rodriguez is the place to go. 
You will find two parallel boulevards connected on this long walkway, making it an excellent walk. Be prepared to get a few stares, but make sure you take it all in and enjoy it.
Avenida Revolucion
Artists and restaurateurs are resurrecting Tijuana, and Avenida Revolucion bears its fruition. But, overall, it's not an easy process. 
The once-proud Avenida Revolucion, the center and spirit of the popular tourist destination Tijuana, is fighting for survival. Inhabiting once used curio "pasajes" or corridors are artists. 
One is Pasaje Rodriguez, which is close to Revolucion and Third. Excellent tiny businesses and galleries may be found in Pasaje Rodriguez.
Make sure to go there and eat at Javier Plascencia's fantastic, recently remodeled Caesar's Restaurant on Avenida Revolucion for its excellent cuisine and hip, vintage ambiance.
To know more about this street, read our article about The Avenida Revolucion.
Playas de Tijuana
Playas de Tijuana has a mural project. Here, you'll find the westernmost part of the international border filled with plenty of murals depicting a particular story that happened because of the borders.
Who Qualifies as a Young Immigrant to the United States? is a question posed by The Playas of Tijuana Mural Project. It depicts fifteen accounts of early entrants still living illegally in the US and individuals threatened with returning to Tijuana, Mexico.
The artwork is situated on the beach at Playas de Tijuana, Mexico, where the US-Mexico border is furthest to the west. The mural tells the tales of deported DACA beneficiaries, deported dreamers, parents, optimists, and legal immigrants.
The authors and supporters created images of the Border Crisis in the city as a part of their involvement in the mural. 
QR Codes that, if detected, display the testimonies of immigrants who have been threatened with deportation and are still living without documentation are attached to each of their photos. 
The stories and images collectively reflect the plethora of tales that make up the problem of childhood immigrants in the United States.
If you want to know more about this beach besides the street art, read our article about Playas de Tijuana.
Art Museums in Tijuana
If you want more artwork to check out in Tijuana, you'll also find plenty of art museums. Here, you can enjoy different types of artwork and also the works of different artists from Mexico. Below are some of these museums:
Instituto Municipal de Arte y Cultura
The Municipal Institute of Art and Culture is responsible for developing programs and festivals in Puebla. This place also serves as a museum where you can find some artworks to enjoy.
Álvaro Blancarte Art Museum
Álvaro Blancarte Art Museum is a favorite museum by those who love the works of Álvaro Blancarte. He worked in his studio every day as an avid painter. Also an alchemist, researcher, muralist, mentor, teacher, and storyteller, he was a materialist physicist.
Museo El Cubo
The Museo El Cubo is an area that's part of the Tijuana Cultural Center. The Museo El Cubo offers a modern facility for hosting art exhibits and special events.
Museo del Coleccionista de Tijuana
Museo del Coleccionista de Tijuana is a museum dedicated to collectibles and toys of all kinds, as well as wrestling figures and memorabilia from around the world.
Tijuana Cultural Center
Tijuana Cultural Center is among the most popular spots to visit in Tijuana. In general, it's a beautiful museum that exhibits & installs exhibits about the history & culture of Mexicans, plus it has an IMAX theater.
Conclusion
When it comes to artwork, Tijuana is a city that offers a lot of it. Here, you'll find plenty of artists expressing their works through several methods, be they in a museum for viewing or in the streets where every pedestrian gets to see every day. 
As such, it's always worth visiting Tijuana if you're someone who appreciates artworks, and you'll surely be satisfied with a day or two of checking out these artworks of the city.
There's more to Tijuana besides this beautiful artwork and street art. If you want to know more, read about the 15 Things Tijuana is Known For.