Tijuana is a Mexican city that sits right beside the US-Mexico border, and besides accessibility, it offers a lot more to its residents. As such, it's not surprising to see many US Citizens interested in owning a property in this area. If you're also interested in such, you may wonder if Americans can buy houses in Tijuana.
Americans can buy houses in Tijuana and own both land and property. Acquiring a house can be tedious, especially since it's another country. However, it's legal, and you can do it with budget and patience. 
You'll find this guide helpful if you're planning to buy a house in Tijuana for investment purposes or as a full-time residential home. Here, we'll cover the entire process of purchasing a property in Tijuana to help you understand the process and learn about what you need to have and do.
Without further ado, let's get into it!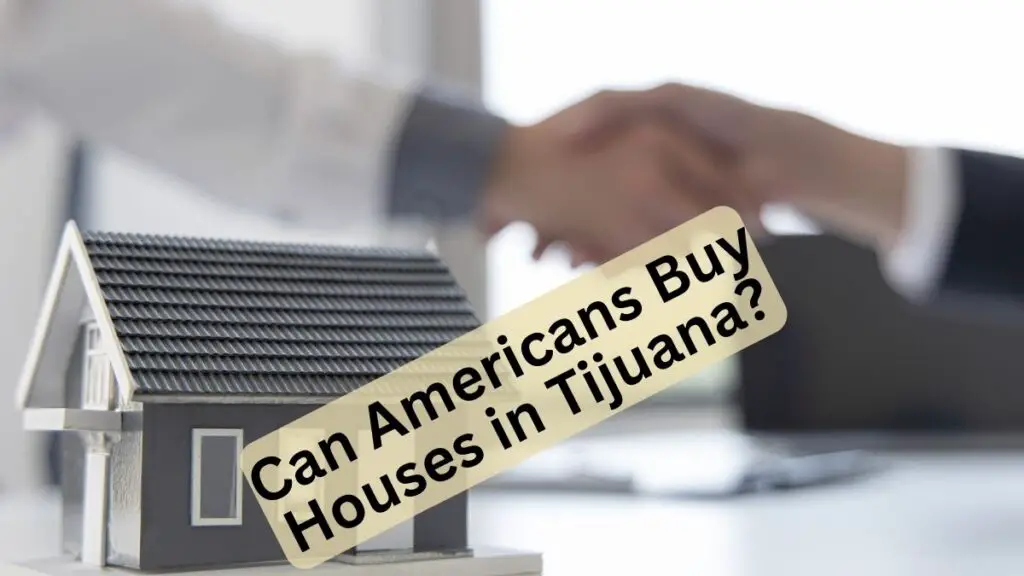 What to Expect from the Property Market in Tijuana
Tijuana's property market is steady despite the recent pandemic. As a border city, Tijuana is one of the most visited Mexican cities by US citizens. As such, many Americans either rent or own a property in the area.
Of course, Tijuana remains dominated by Mexicans. However, you'll also find more and more Americans buying houses or lot in this city. Most Americans in Tijuana still work in the US, mainly in San Diego.
Many people enjoy this setup because they earn in the US while enjoying the lower cost of living in Mexico. Once you're used to regularly crossing the border, you'll find Tijuana an ideal area to live and stay in.
Fideicomiso: A Requirement When Buying a House in Tijuana
If you're planning to buy a house in Tijuana, you're buying a property near the national border. As such, it means you'll need to know about Fideicomiso.
The first thing to understand is that Mexican law prohibits foreigners from buying land or property near the beach or the national borders. 
Such a law applies to around 100 kilometers of range from the border. As such, it applies to Tijuana. If you are still getting familiar with Tijuana's location, read Where Is Tijuana?
The only way to get around this law is by buying land through Fideicomiso. Now, how does it work?
A Fideicomiso refers to trust in a bank. It's what allows foreigners (mostly Americans) to buy land legally in Tijuana and other places near the national border and the beach. 
This Fideicomiso makes you an indirect owner of a restricted property by setting up a trustee. In legal terms, the trustee owns the land, but the trust beneficiary retains the right to lease, sell, or transfer it.
A trust is an advantage for ex-pats who own Mexican property. Their property can be passed from generation to generation without Mexican wills. 
Nonetheless, foreign buyers are hesitant to take risks abroad due to the system's complete reliance on Mexican institutions. 
If you're still wondering if you can purchase a house in Tijuana, the simple answer is yes, but only with a Fideicomiso. Unfortunately, it's impossible in Tijuana if you want direct ownership since it's near the national border.
How to Buy a House in Tijuana?
If you have already decided to buy a house in Tijuana, here's a step-by-step process of what you need to do:
Choose a property and negotiate a price
Finding the ideal location is the first step if you like to buy a house in Tijuana. First, locate the home or a lot you like to purchase with the help of a reputable agent, then start negotiating the amount you are ready to pay. The formalities may begin when you and the other party have agreed.
Cost of Houses for Sale in Tijuana
If you're interested in learning more about the rough estimates of house costs in Tijuana, read How Much Does a House Cost in Tijuana?
Ensure that the deal is documented through a purchase agreement
You can create a purchase agreement with your property agent or attorney's assistance. This agreement includes the conditions and terms of the transaction and the price you've agreed to. 
Always remember that expert guidance and advice are crucial because the precise format of this agreement may vary slightly based on regional norms in Tijuana.
Generally, all the paperwork required to purchase a home in Mexico, including sales contracts, will be written in Spanish. 
In most cases, real estate agents frequently offer an English copy to review. However, it's crucial to understand that the Spanish version is legally enforceable. 
To ensure the contract is clear, go through it thoroughly or ask a local friend in Tijuana to look it over.
Pay for the Property's Deposit
You'll have to pay for the downpayment upon agreeing and signing the contract. In the case of Tijuana houses, the downpayment ranges from 5 to 10 percent of the listing price.
Setup your Fideicomiso
Since you're buying a property in Tijuana, it's likely a prohibited area for foreigners to own. As such, you have to set up your Fideicomiso or transfer the previous beneficiary over to you.
Generally, this setup lasts around 50 years. Thus, if you're transferring a previous agreement to your own, you must be aware of its validity to renew it once necessary.
Settle the permits required by Mexican law
Tijuana is a Mexican city, so Mexican law applies around here. As such, you need to settle the permits to finish the purchase process. 
You need to enter into a contract stating that you're subject to Mexican law concerning real estate matters. 
Most of the process will be the notary's work, but it's still best to be aware of any steps to get a clearer picture of what's happening.
Validate valuations and conduct final checks
At this point, you should conduct any additional surveys necessary to determine the value of your property for tax purposes. But, again, these matters can be handled by your notary.
Finalize the Escritura and settle the remaining payments
Once you have finalized your purchase and paid all outstanding fees, Escritura will give you ownership of the property. You must visit the notary and pay the fees so that the Escritura can be signed and paid. Once your final payment is received, the process of registering will begin.
Wait for Three Months for the Property Registration
Once you've finished the above steps, all you need to do is wait for three months. This is because your legal ownership rights have been registered within three months of the transaction's completion.
Conclusion
In a nutshell, Americans can buy houses in Tijuana. However, since it's near the border, you'll need to set up a Fideicomiso to own a house in Tijuana as an indirect owner legally. Owning a house in Tijuana can be tedious, but it's possible with due diligence, patience, and understanding of the process.
If you're already processing a house in Tijuana and planning to be a resident, you may wonder about the best things around the area. If so, read 15 Things Tijuana Is Known For