Mallorca is a beautiful tourist location known for a bunch of impressive things ranging from local cuisine to some special places on the island. 
So, if you're visiting, it is important to learn about all these things and activities, so you can have quality time there with your loved ones. 
In this article, I will talk about the most pristine beaches in Mallorca, the best food that Mallorca is super popular for, the famous Mallorca Olive Oil, and the best things to shop for in Mallorca. 
So, let's get started with this guide.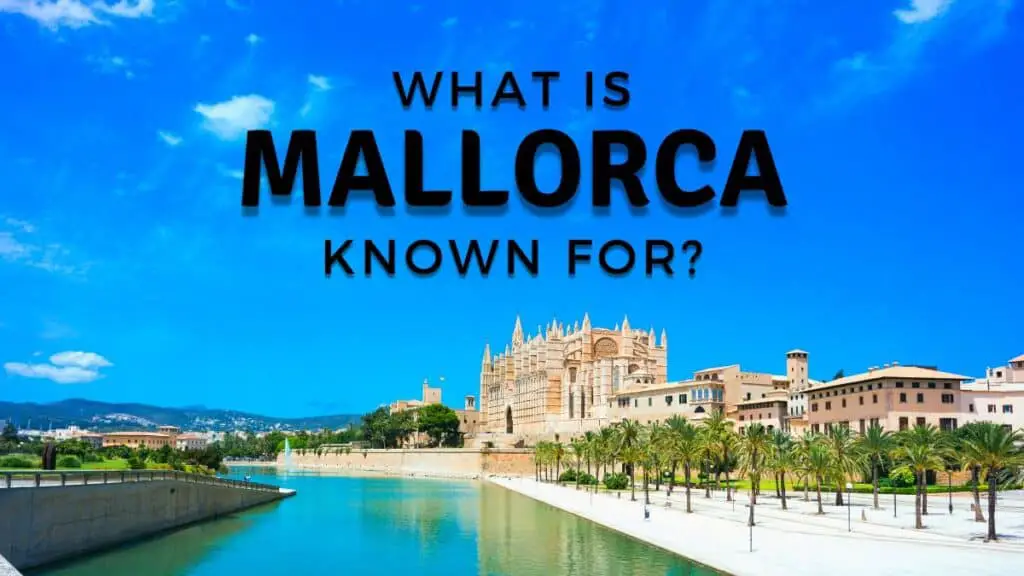 Beaches in Mallorca
Mallorca is situated right in the midst of the Mediterranean Sea within the Balearic Islands cluster, so without a doubt, this place is full of luscious gold and white sand beaches that you can visit when you get there. 
Here are some of the most popular beaches there. If you want to read more, here's a detailed guide about the Best Beaches in Mallorca. 
Cala Formentor
Located on Mallorca's northern coast, this beach is known for its rear side is lined with pine trees, offering the perfect shade to the beachgoers if they're looking for some.
You can also engage in watersports when you're there. There are a bunch of restaurants available there as well. So, you can have a full-fledged beach experience when you're there. It is definitely going to be pretty fun and exciting for all of you.
Want to go surfing? Check out this article: Can You Surf in Mallorca?
Cala Mesquida
When it comes to Cala Mesquida, it is one of the best beaches to go to if you're into watersports and you don't want to get into the water too deep. The shallow water there extends a very long distance, making it quite safe.
So, taking your young ones there, appreciating the beauty around you, and playing in the water and sand will make for a really fun day if you want to enjoy it with your family.
Es Calo del Moro
Near the town of S'Almonia on the southern coast of the island, you're going to find a very secluded yet incredibly beautiful beach find where there isn't going to be a lot of crowdedness.
This place is simply amazing, clean, and perfect for a picnic if you're looking to get a tan and gander at the stunning views. So, make sure you check it out when you're in Mallorca.
Food in Mallorca
Mallorca is known for its food because of how diverse it is. Mallorca offers a lot of great food and amazing restaurant establishments. Still, the best thing about Mallorca is the mixture of Mediterranean and Spanish cuisine that it has to offer. Let's look at some of the most famous dishes you should try if you're in Mallorca.
Tapas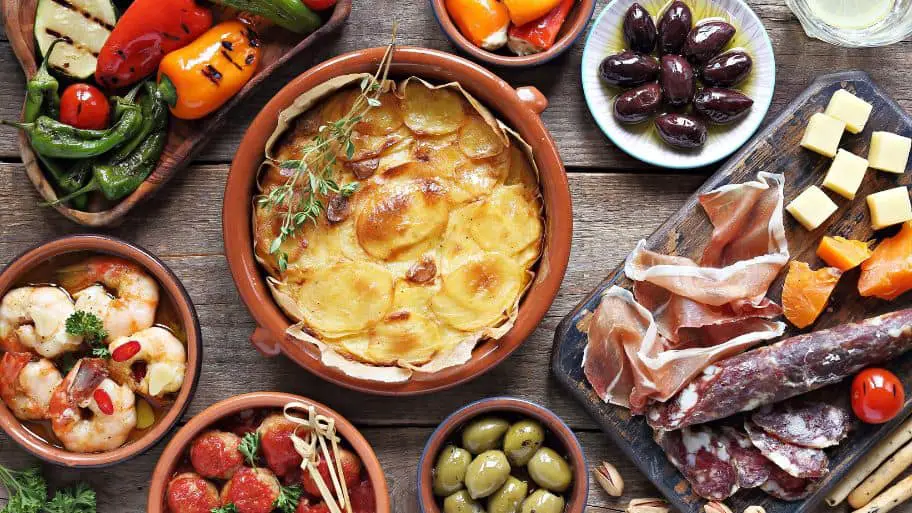 Tapas have been around in Spanish culture for quite a long while now. They can be eaten hot or cold and serve as one of the most important snacks in the cuisine's history.
When it comes to the taste of these delicious snacks, there are a lot of different directions these snacks can go, so all you need to do is go to a local restaurant and ask for their variety of Tapas, and you're not going to regret it.
Ensaimada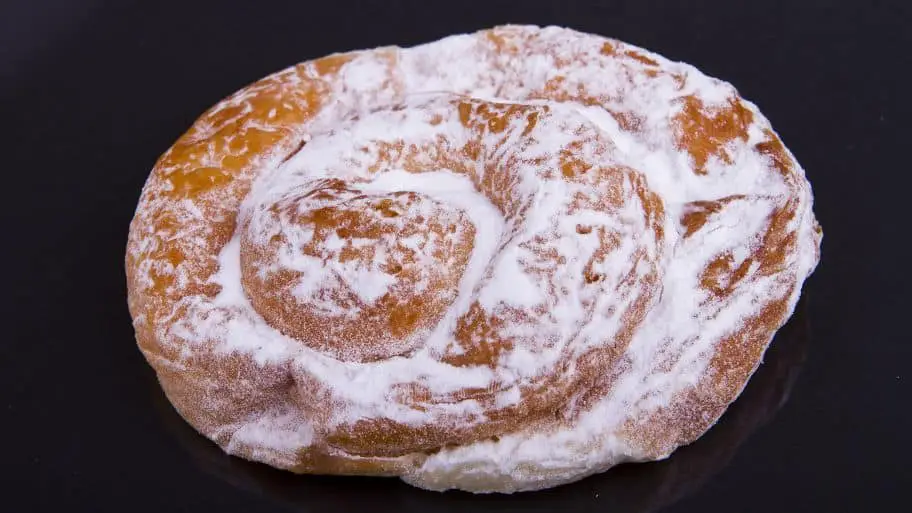 Ensaimada is the donut of the Mallorcan culture. It is a kind of pastry that is topped with powdered sugar and enjoyed by tourists and locals alike in all the Balearic Islands.
If you're in Mallorca and you happen to be close to a café, make sure you visit them, order the Ensaimada, and have one with some Spanish Coffee. You're going to have a wonderful time.
Sobrasada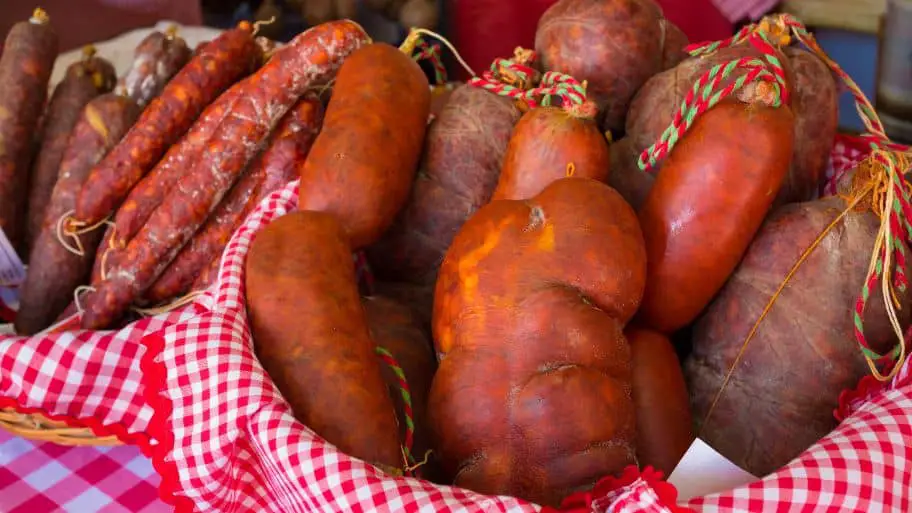 If you're a chorizo and sausages fan, then you'll love Sobrasada. It is a type of spicy sausage that you can find authentic to Mallorca. It is also enjoyed in different parts of Europe due to its popularity.
You can find this food in different restaurants around the island and also in meat vendor shops. So, you can choose your own experience with cooked or cook-it-yourself Sobrasada if you want.
Tumbet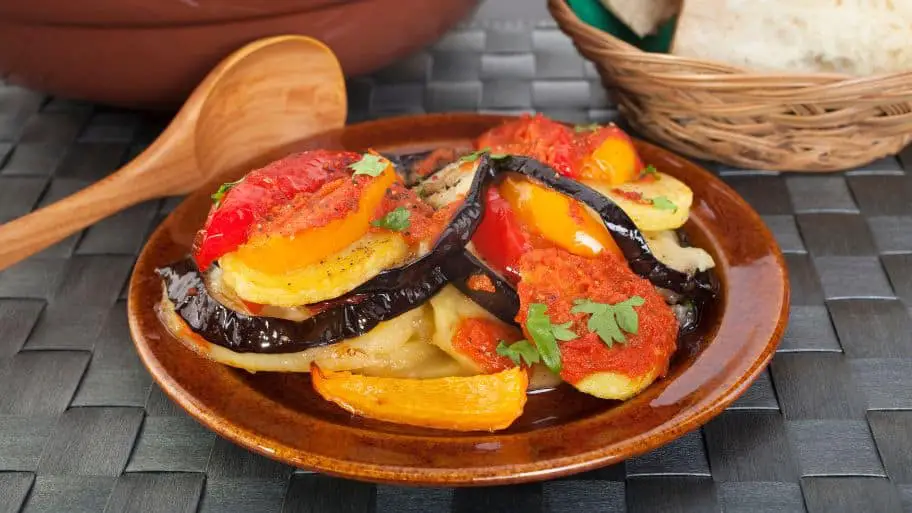 Tumbet, also known as Tombet, is a traditional vegetable dish from Mallorca which consists of multiple layers of sliced potatoes, eggplants, and red bell peppers fried in olive oil. It tastes amazing, and you can find it at almost every restaurant in Mallorca.
Drinks in Mallorca
Mallorca isn't only famous for its food. The perfect partner for food is a drink, and there are multiple beverages you can enjoy there since Mallorca is also quite popular for the amazing drinks that are local to the region. Here are two of the most famed local beverages you should try next time you're in Mallorca.
La Rioja and Penedes Wine Regions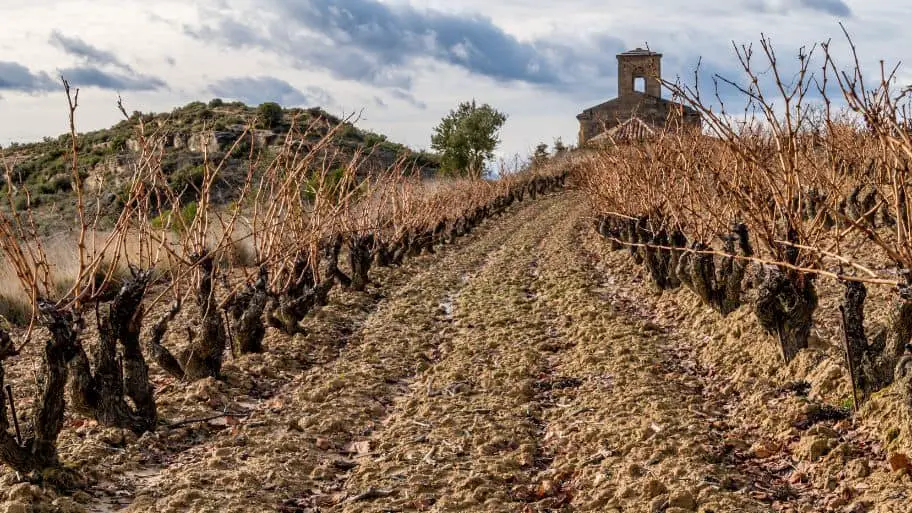 Spain produces more than 200 varieties of grapes, and it has the largest vine-planted area in the world. La Rioja, Navarra, and Penedes are some of the most popular Spanish wine regions. 
La Rioja is located in Northern Spain, and it's a small valley. It is popular for its berry-scented red wines, which are mostly made from Tempranillo and Garnacha varieties of grapes. After La Rioja, the second most popular wine region in Spain is Jerez.
Penedes is located in Northeastern Spain and is known as the most "viticultural" area because of the various wine styles produced here. Red Penedes wines are made from different grape varieties, such as Carinena, Monastrell, Tempranillo, and Garnacha.  
Spanish Coffee
Looking for rich, strong coffee with a fruity and nutty undertone? The best coffee experience within all of the Balearic Islands can be found nowhere other than Mallorca itself.
The largest of the Balearic Islands is also one of the most famous for offering tons of amazing local cafes serving the best Spanish coffee you can find in the region. So, you should definitely try it if you're a caffeine lover.
Mallorcan Olive Oil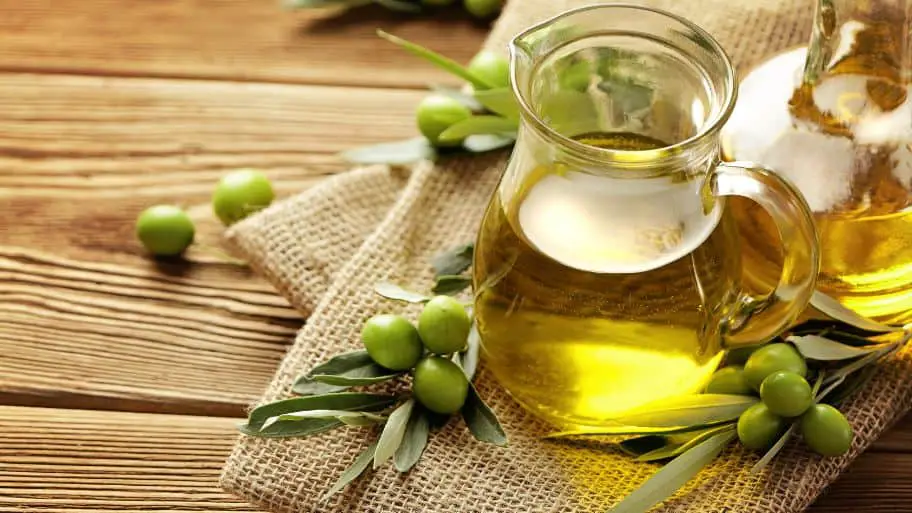 Mallorcan Olive Oil is simply amazing. The richness, the color, the smell, and the taste of this olive oil is simply divine. You'll forget any other olive oil if you can get your hands on authentic local olive oil in the rich and beautiful street markets of Mallorca.
Olive oil is the heart and soul of Mediterranean cuisine. It is very beneficial for health and used for various purposes. If you're visiting Mallorca, you should definitely consider getting a bottle of authentic Mallorcan Olive Oil because you aren't going to find any better.
Shopping in Mallorca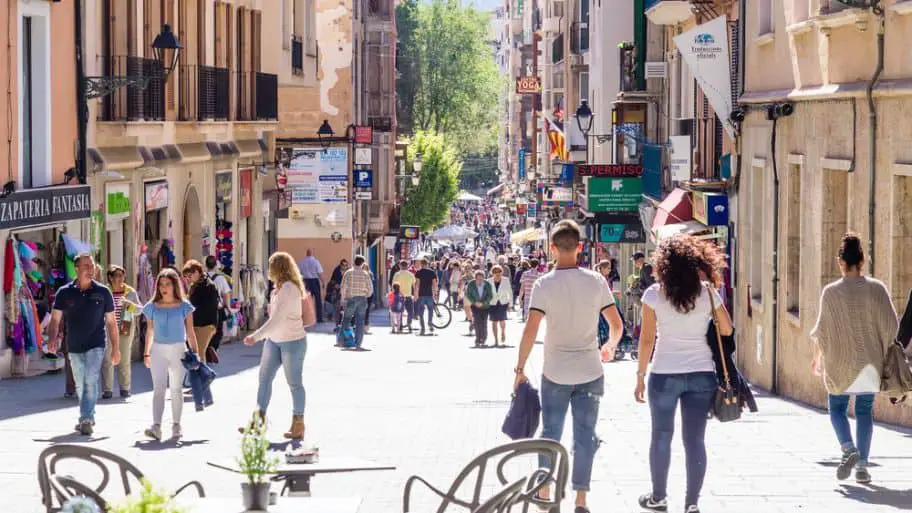 Thinking of buying something to take home with you from Mallorca? Well, there are tons of impressive souvenirs that you can take home. In fact, when you're out shopping in Mallorca, there are some extraordinary things that you should definitely try getting your hands on.
Check out this article regarding the cost of Mallorca: Is Mallorca Expensive?
Here are some of them briefly explained:
Shoe Shopping
It might strike you as a bit strange, but Mallorca is quite famous for its local-made shoes. You're going to find quite a number of great designs, amazing shapes, and very impressive material there.
So, if you're thinking of giving your friends or family a gift back home, then getting them a decent pair of Mallorcan shoes can be quite a nice surprise for them. It is definitely something you can check out when you're out shopping in Mallorca.
Ceramics and Leather Shopping
Mallorca has a very rich history when it comes to its architecture, with stunning monuments from well over 1000 years standing tall and proud even now. A big part of Mallorca's history is the ceramics and the designs you see on them there.
Also, Mallorcan leather has a very good reputation around the world as well. So, suppose you're interested in getting pottery for your home or leather for a personal project. In that case, you should check out samples when shopping around the market there.
Mallorca Pearls Shopping
Mallorca Pearls is one of the world's most popular artificial pearl manufacturing companies. You can find beautiful necklaces and pearl bracelets in different shops around the island.
Giving these stunning pearls to your significant other or taking them home for a friend is going to be one of the best gifts you can give them, without a doubt. If you're interested and want to know more about Mallorca Pearls, you should check out this article: Mallorca Pearls – All You Need to Know.
Conclusion
The beauty of Mallorca is within the local things and places you'll find there. So, going there is one of the best ways of exploring and discovering what Mallorca is truly known for. Make sure you take your loved ones with you because the experience will be incredible.
This article looked at some of the most popular things Mallorca is known for worldwide. I hope you enjoyed reading about these and will now plan a vacation to this beautiful island in Spain.