One of the most popular tourist destinations in the Balearic Islands located in the Mediterranean Sea, the island of Ibiza is a wonderful place filled with amazing attractions and stunning views.
However, you might be wondering, what is Ibiza truly known for when it comes to tourism? If that's what you're thinking, you're in the right place because that's what I'm here to tell you.
In this article, I will talk about Ibiza, what it is known for, how it became as popular as it is, things you can do in Ibiza, and give you an answer to the question: "what is Ibiza famous for?"
So, let's get started.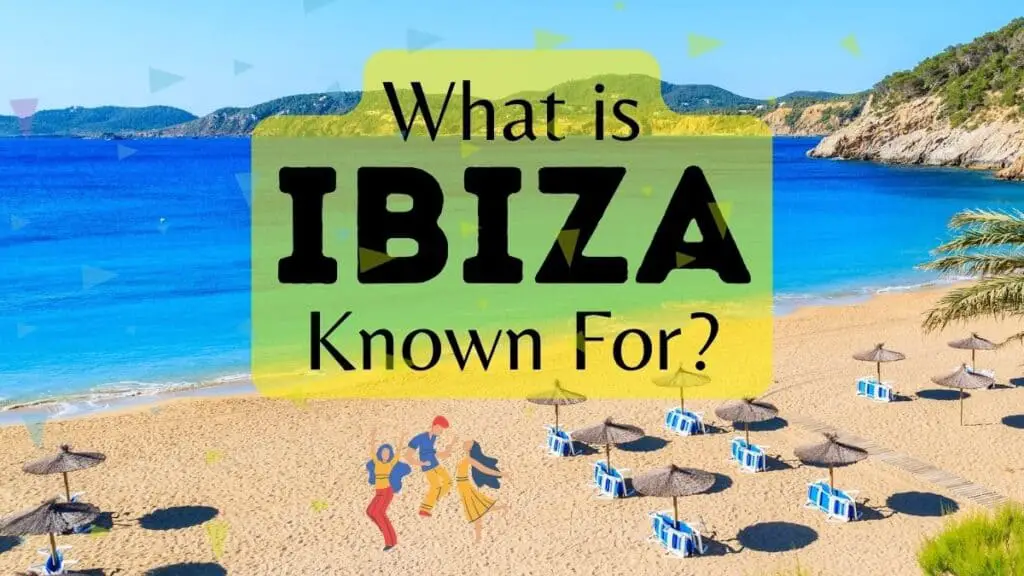 What is Ibiza Known for?
This island is known for its party life, beaches, popular locations, and much more. To show you how Ibiza entertains its tourists, I've made a list of things Ibiza is known for throughout the tourism community. 
Let's take a look at some of these things.
Nightlife/Party Island
In all the Balearic Islands and even the world, the one place associated with having the best nightlife and being the party center of the world is none other than Ibiza.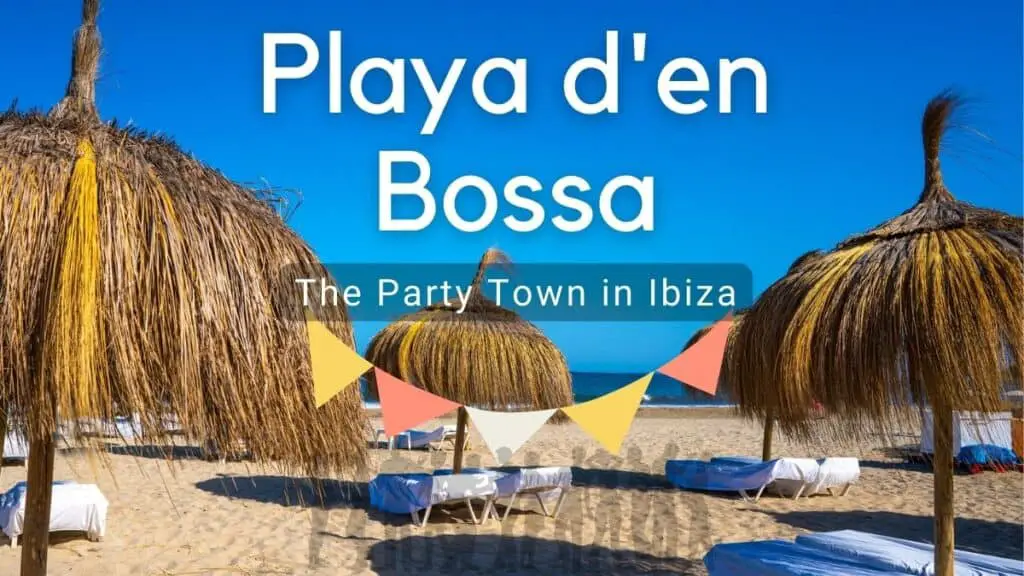 You're going to find stunning singles and group clubs and super clubs with thousands of people capacity, concerts, DJs, bars, and entertainment options in Ibiza's different locations in the form of nightclubs and dance clubs. 
If you want to learn more about the clubs and nightlife in Ibiza, check out this article: Playa d'en Bossa – The Party Town in Ibiza. 
Beaches and Coves
Another thing all the Balearic Islands are known worldwide for is the variety of beaches and coves you can explore and relax at. To give you an idea of which amazing coves and beaches you can go to in Ibiza when you're there with your friends and family to have a good adventure, I've made a list of the most popular ones. Let's check it out.
Cala Salada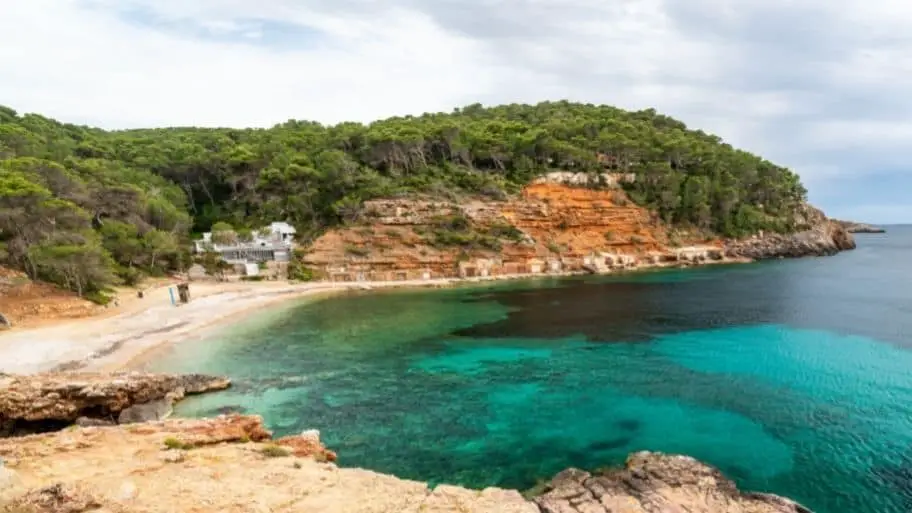 Located around 3 miles north of San Antoni de Portmany, Cala Salada is a beautiful cove in Ibiza that you will love to explore, absorb, and relax with your friends and family.
Sa Caleta
On the southwest seaboard of Ibiza, right around 6.8 miles away from Ibiza Town, is Sa Caleta. This beautiful cove contains excellent crystal-clear water. It has epic views and welcoming nature that will make you fall in love with it, so exploring is your only option.
Cala Saladeta
Just a 5-minute climb away from Cala Salada, you've got the stunning Cala Saladeta cove. It is one of the most beautiful ones in Ibiza and worldwide. So, make sure you pay a visit if you're going to friends and don't mind a steep climb.
Cala D'hort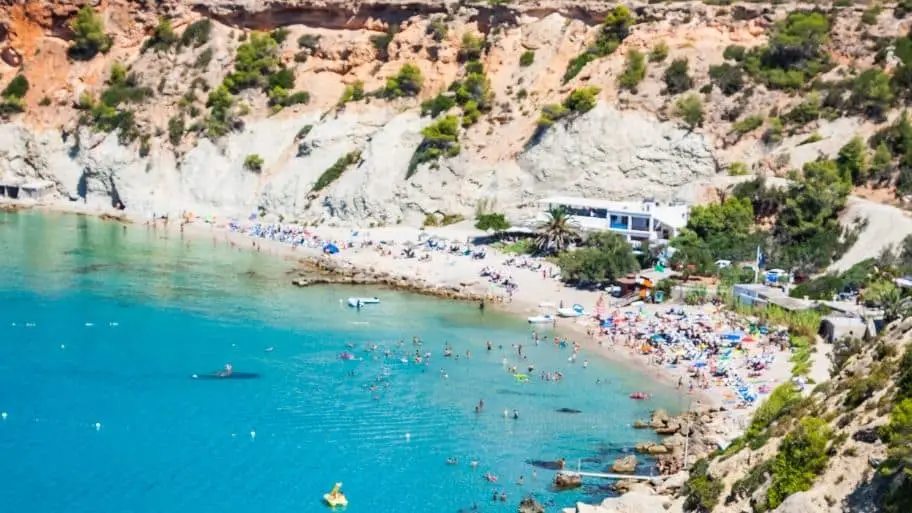 Situated on the western seaboard of Ibiza and around 13.3 miles away from Ibiza town, the Cala D'hort Beach is definitely one you will want to go to. It is a beautiful beach and always has a bit of a crowd, so you're going to be able to socialize and relax whenever you want to.
Cala Carbo
One of the most private little beaches of Ibiza is the Cala Carbo beach. You're going to carefully take a left turn before heading to Cala D'hort Beach, and you're going to stumble upon this one. It will be an excellent experience for you, and you will love being there.
All these beaches and coves still don't cover a large portion of the beaches you can find in Ibiza. So, if you want to learn about more beaches in Ibiza, take a look at the What To Do in Ibiza? article thoroughly.
Amazing Restaurants
Ibiza is known for more than just partying and beaches. The Ibizan culture, mixed with Spanish and Mediterranean cultures, makes for a cuisine revered by people worldwide.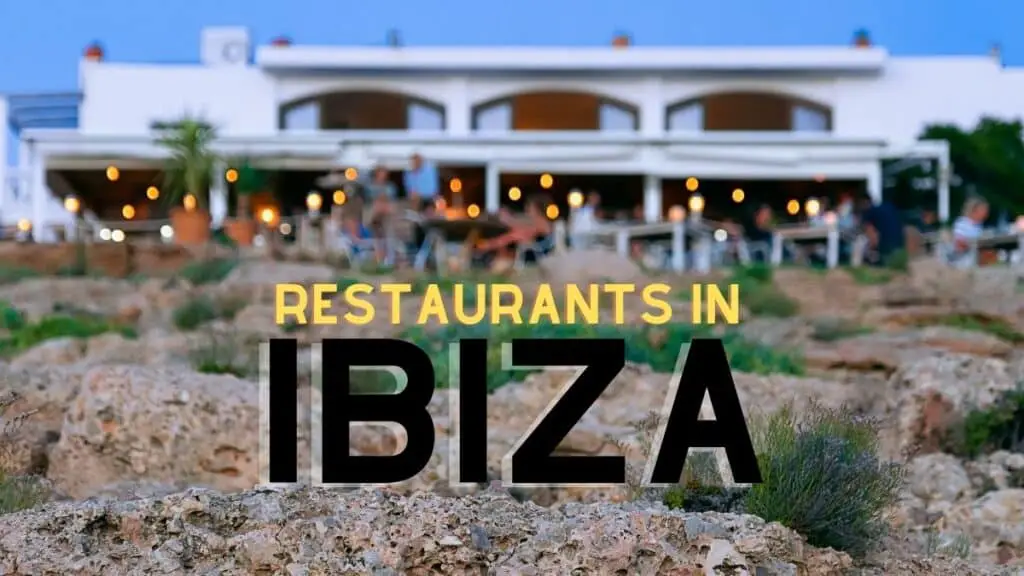 So, when we say that Ibiza is home to some of the most amazing restaurants in the world. From taste to service, these restaurants are great at truly everything. Wondering which ones are the best for you to have a wonderful eating experience? Well, you can check out our Restaurants in Ibiza article and get an idea of where your next dining experience will be.
Popular Tourist Locations
Ibiza also has a lot of unique tourist locations and areas that are loved by people worldwide. From architecture to historical reverence to just modernity and Ibizan culture, there are many spaces in Ibiza that signify the overall tourism experience on this island. 
Let's look at some of these fantastic locations and what they have to offer. 
San Antonio
San Antonio is one of the most beautiful resorts located at the heart of Ibiza. With stunning cafes and premium clubs, San Antonio bay, along with epic hotels, restaurants, and marketplaces, San Antonio can be considered one of the most premium locations in Ibiza. 
So, if you ever come to Ibiza, make sure you go there and have a great time staying in San Antonio, Ibiza.
Ibiza Town
We can't keep Ibiza town out of the conversation when talking about important popular tourist locations in Ibiza. Ibiza Town is the capital of Ibiza and is famous for hosting tons of amazing nightclubs, party places, and entertainment centers.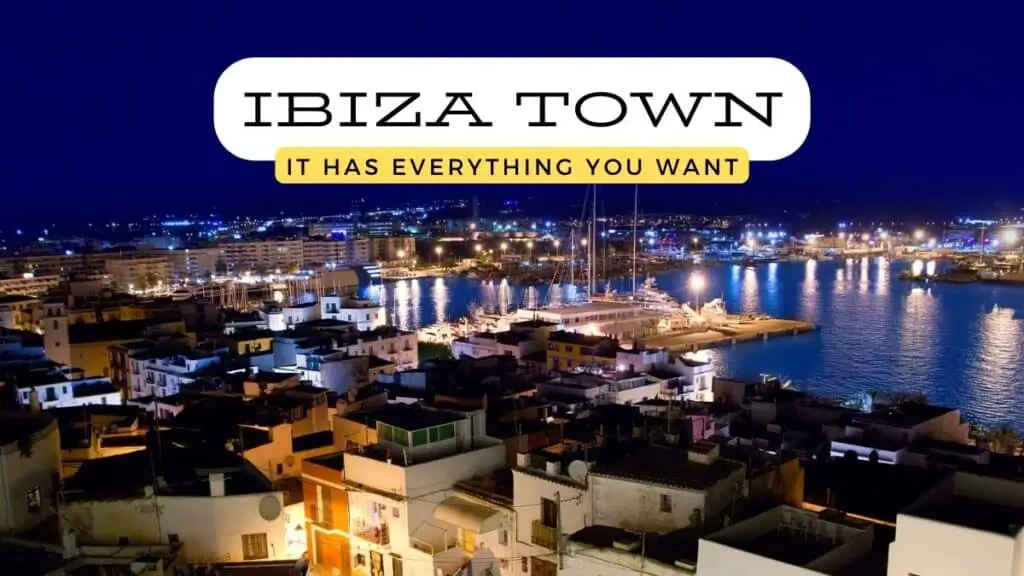 It is also home to many historical locations and destinations, including the Santa de Maria Church. So, visiting Ibiza Town will be both an exciting and educational affair if you go there with your friends and family. Make sure you do go there to have an exciting time. 
Want to learn more about Ibiza Town? Make sure you read the article on Ibiza Town – It Has Everything You Want. 
Es Verda
A unique marvel in the region of the Balearic Islands is Es Verda. Es Verda is a small rocky island off the western seaboard of the island of Ibiza. It is located within the nature reserve of Cala D'hort. It is 413 meters tall and is a beautiful place to be in.
It is uninhabited, but it is an excellent place if you're on a tour to the Balearic Islands to check the island out. I hope that you're going to explore this impressive mini-island for sure.
Hippy Market
Suppose you're looking for a souvenir market where you can find something relating to the hip culture of Ibiza. In that case, the Hippy Market will be perfectly suitable for you. 
It is quite a large market and has all you'd need on your trip. So, have a good time exploring it.
Dalt Vila
Ibiza Old Town, more specifically known as Dalt Vila, is another marvel of historic prowess for Ibiza. It will be a wonderful place for you to explore. If you want to learn more about Dalt Vila, make sure you read the article What To Do in Ibiza completely. 
Port de Sant Miguel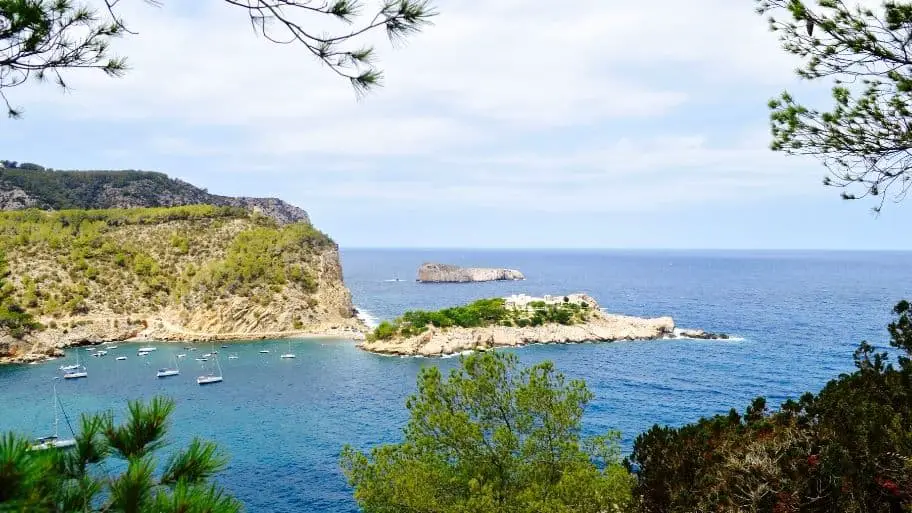 The Port de Sant Miguel is a great sandy beach on the coast of Ibiza and is often crowded with tourists visiting from around the world. Make sure you check it out and see what it has to offer.
Pop-Culture References
Ibiza has always been one of the favorite spots of pop-culture artists worldwide, which is why you can find many celebrities spending their time in Ibiza if you're heading there on vacation.
From Mike Posner's I Took a Pill in Ibiza, Vengaboys' We're Going to Ibiza!, and Jennifer Lopez's On the Floor, many songs in Hollywood and other places have been made around the Ibizan idea or revolved around it.
In movies as well, you could find nods to Ibiza, and some are outright filmed in Ibiza because of how stunning a location it makes for. The 2004 film It's All Gone Pete Tong was filmed in Ibiza, and there are countless others as well.
Even in videogame culture, Ibiza has been a hit. The 2011 videogame Test Drive Unlimited 2 was based on two locations, Oahu and Ibiza, which both give an epic island vibe. So, Ibiza has always been popular even before worldwide tourism became an active thing.
Ibiza has always been as special as it is now. And in the future, more pop-culture references will influence people's feelings towards Ibiza without a doubt. So, make sure you visit and have a good time there.
Conclusion
Ibiza is a beautiful island with tons of fantastic tourist attractions and simply breathtaking views. So, exploring these views and attractions is a must when you're near the Balearic Islands or in Ibiza. 
This island is best known for its nightlife, dancing, and partying. However, there are tons of other things to do here as well. If you plan to visit Ibiza, rest assured that you will not have a dull or boring moment here. 
For people who like clubbing and partying, Ibiza is the place to go!