Fira is located on the west coast of the island and is the capital of Santorini. Fira is also known as Thera and Thira.
The city has galleries, museums, cultural events, caldera cliffs, volcanic views, and a large shopping mall. Some of the malls you will find are Fabrica shopping center and Lapis jewelry. Fira is the most visited town of Santorini. The city has so many places to explore and see, and you will have a lot of choices to stay and to dine. 
Fira is a beautiful town on the island of Santorini and is the island's cultural hub.
If you are in the city and looking for the best places to stay and eat, you have come to the right place. Here we will provide you with information about what to do in Fira and some of the best hotels and restaurants. So without any delay, let's start.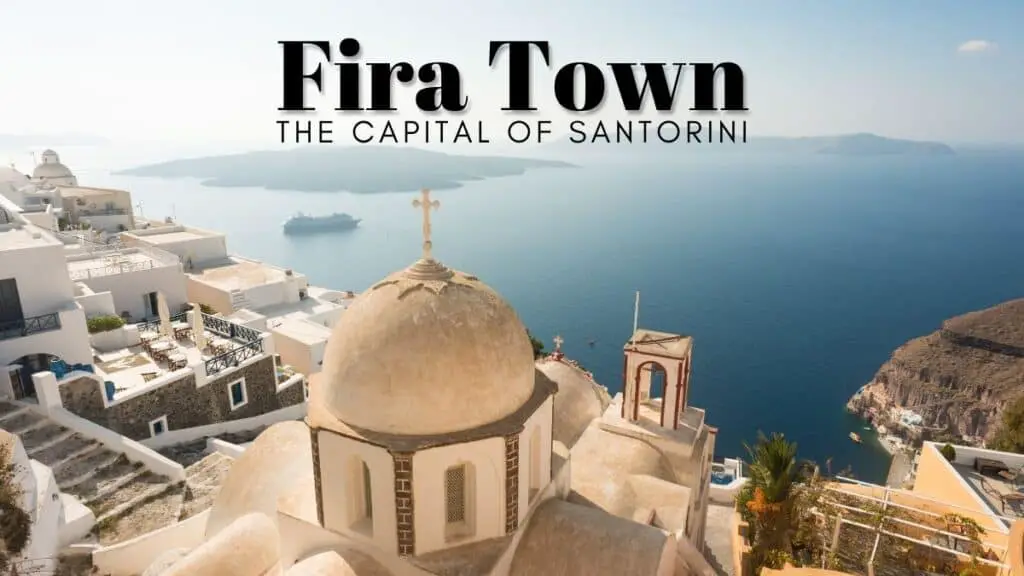 About Fira Town
Fira became the capital of Santorini at the end of the 18th century. It is the island of the eclectic style of Venetian and Cycladic. Here you can observe several volcanoes closely from Fira town. But above all, the beautiful sunset views are the most mesmerizing view to see in Fira. The nightlife is also a must-see on this island. There are so many bars and restaurants and nightclubs to entertain the tourists. 
Hotels in Fira Santorini
Here you can find many hotels that offer luxury services to guests. When you are in Fira, you can find both high prices and affordable hotels to stay in when you are on vacation. We will now talk about some of the best places to stay in when you are on holiday in Santorini. 
Daedalus Hotel
The Daedalus hotel is one of the best luxury hotels in Santorini and is located right in the center of the town. The hotel is very close to caldera cliff views and taxi stations. Here you can book family rooms and superior double rooms. At Daedalus hotel, you can enjoy some fantastic pool time and snacks during your stay. 
El Greco Resort
EI Greco Resort is also located in the center of the Fira. This hotel is one of the most luxurious hotels to get in. Here you can enjoy a good massage, spa, and children's pool facilities in this hotel. There are also conference facilities here. There are bars and restaurants in the hotel to enjoy your favorite drinks and food. 
Hotel astir
Another place with beautiful facilities is the hotel Astir. It is the perfect place if you are with your family and are looking for an excellent place to stay. While staying there, you can enjoy the spectacular view of beautiful sunsets and volcanos. The hotels offer a relaxing swimming pool, free internet, room service, television, and so much more. 
Aressana hotel
Aressana hotel is a small luxury hotel in Fira. You can enjoy a swim in the pool, a good massage, and gym facilities while staying here. The hotel's location is perfect for viewing the amazing sunsets of Santorini. You can also enjoy your private balcony and terrace with your room. 
Restaurants in Fira Santorini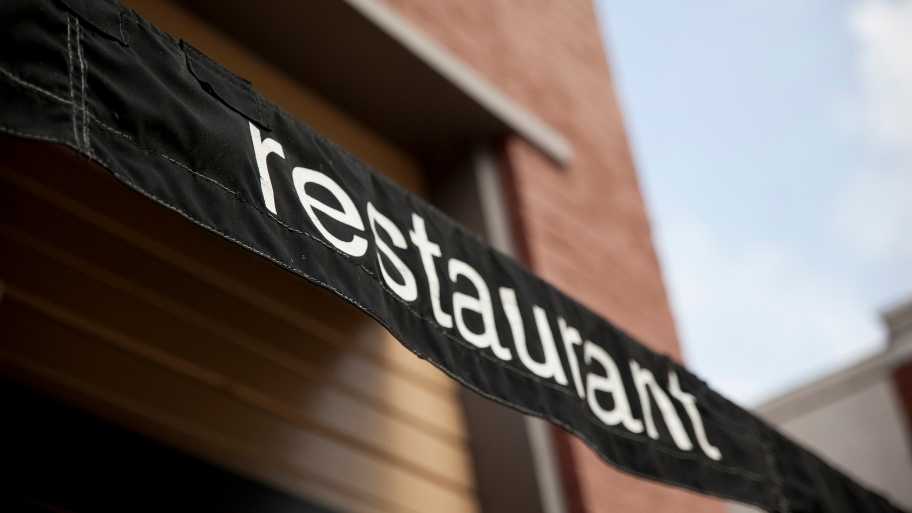 The best and most delicious food adventure can increase the enjoyment of the vacation. In Fira, you will have many options to choose your favorite restaurants. Here are some of the best recommendations for restaurants in Fira. 
Katsaboo Restaurant
Katsaboo restaurant is where to dine if you enjoy seafood or Mediterranean cuisine. You can also select to eat some local Greek food in this restaurant. The restaurant's environment is super cozy and beautiful to enjoy a perfect date with your partner. 
Argo
Argo is the place to dine if you want to enjoy your food with beautiful caldera and sunset views. Not only for its beautiful scenery, but the restaurant is also famous for its food. You can enjoy seafood and traditional Greek dishes here. 
Naoussa
This restaurant is another restaurant to enjoy with great caldera views. You can enjoy some local traditional Greek food here. The view of the restaurants makes it the best place to enjoy your food. In crowded months don't forget to make reservations in advance to avoid any hassle. 
Cacio e Pepe
If you are in Santorini and craving some of the best Italian food, then Cacio e Pepe is your place to visit. Cacio e Pepe is located in Fira and is famous for its Italian cuisine. In this restaurant, is not only the food that you can enjoy, but they also have some excellent Italian wines.
Nightlife in Fira Santorini
You may always hear about the beautiful sea view, sunset views, and the volcano's view of Santorini. But you are missing something essential here: the nightlife in Fira Santorini. The days and nights of the Santorini are just super fun and fabulous. There are so many nightclubs, dancing clubs, and night bars. Let's explore some of the best clubs for your night out in Fira. 
Koo 
Koo is located at the north end of Fira. The club has an indoor dance floor and an outdoor patio with palm trees. The club's energy level and ambiance are just incredible for a friend's night out. 
Enigma
Enigma is a place for customized and non-customized parties. The club is located in the center of Fira, where you can enjoy your favorite drink and dance with their luxurious services. 
Casablanca Lounge cocktail bar
It is a lounge cocktail bar in Santorini. The balcony and the sitting space of the bar make it the best place to hang out. You can enjoy the best vibrant DJ environment. A variety of drinks will make it an excellent place to be. 
What to do in Fira town Santorini?
If you are in Fira, you can do many things like visit art galleries, museums, and shopping malls. Let's talk about some best things that you can do in Santorini. 
Ormos
Ormos is the port at the bottom of the caldera cliffs and the old port of Fira. There are a cafe and a gift shop here. Ormos is located below Fira to take the cable car from Fira. If you want to walk, a stair of 600 steps can take you there. On this small port, you can take small fishing boats to the Nea Kameni. 
Kamari
Kamari is a beach resort located in the southeast part of the island. You can take a bus from Messaria & Karterados and Exo gonia to reach the port. The beach awarded the Blue flag. Many restaurants, bars, and shops on the beach serve the tourists. The beach is organized with umbrellas, sunbeds, and lots of different water sports.
Want to know about the weather? Check this article: Santorini Weather – Month by Month
Vineyards
In Fira, on a Wineries tour, you can explore three different vineyards where you can taste 12 different varieties. Santorini has been producing wine for 3000 years, and you can learn so much about wine production here.
The Museum of Prehistoric Thera
The prehistoric museum of Thera is located in the middle of the Fira. It is a place for tourists to know more about the history of Santorini. You can see the artwork of Ancient Akrotiri. Visitors can see culture, art, and archeology in the museum. 
The cable car
Another thing that you can enjoy in Santorini is the cable car. Only in Fira can you enjoy the cable car adventure. This cable car can take you all the way down to beaches and the lower part of Fira and vice versa. The cable car trip will be an adventure for you and your family. 
Shopping
Another thing to do in Santorini is shopping. Tourists can shop local handmade goods made by local artists. There are so many galleries where you can buy art pieces and jewelry for yourself and your loved ones. There are also many gift shops for perfect greek style presents and gifts. 
Other things to do in Santorini here: Why Visit Santorini? (11 reasons to know about)
How to get from Santorini airport to Fira?
If you have a question in mind about how to get from Santorini airport to Fira, then there are plenty of options. You can hire a taxi or take a bus ride. The best way is to hire a cab from Santorini airport to Fira. Taxis will be available 24 hrs at the airport. If you are on a budget, taking a bus from the airport to Fira is the way to go. There will be no luggage issue, and it will take 10 minutes to reach there.
Want to take a taxi? Check this article first: Are taxis in Santorini expensive?
Conclusion
Fira, the capital of Santorini, is the most charming and best place for the view of the island. The town has so many facilities for tourists. Hundreds of tourists stay there and enjoy their vacation on the island.
Do you know how big the island is? Check this article: How big is Santorini?
The city has several restaurants, bars, cafes, and hotels for you to enjoy. From visiting art galleries and museums to shopping, there are so many things that you can do in the town. In this article, we talked about some best places to visit, stay, and eat. We hope all this information will help you if you plan to visit Santorini or if you are already in Santorini. Happy exploring this beautiful capital of Santorini.